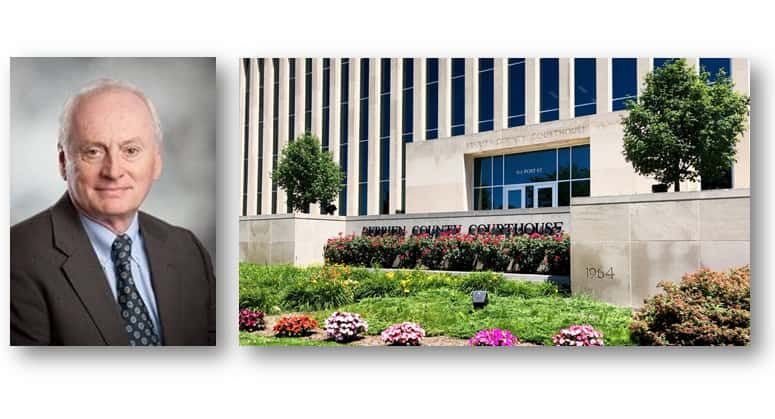 Berrien County Prosecutor Michael Sepic…in that role for the past seven years…has announced this afternoon that he will not seek re-election next year. Here is the full statement from Sepic:
I am announcing that I will not be seeking re-election to the position of Berrien County Prosecuting Attorney for the term beginning January 1, 2021.
I began my career as a lawyer in 1979 in private practice in Eaton Rapids, Michigan.  I have served in various capacities as an assistant prosecuting attorney in Calhoun County (1985-1988) and Berrien County (1988-2013) before being appointed in 2013, then elected in 2014 (for an unexpired term) and again 2016, to the position of Berrien County Prosecutor.  By the end of my current term on December 31, 2020 I will be 70 years old and will look forward to retirement.  I will remain in the area as my wife, Joann, continues to work as a supervisor at the Berrien County Department of Health and Human Services.
Michael J. Sepic
Berrien County Prosecuting Attorney
And, so, the process will begin to see who will seek the office of prosecutor going forward. Stay tuned.