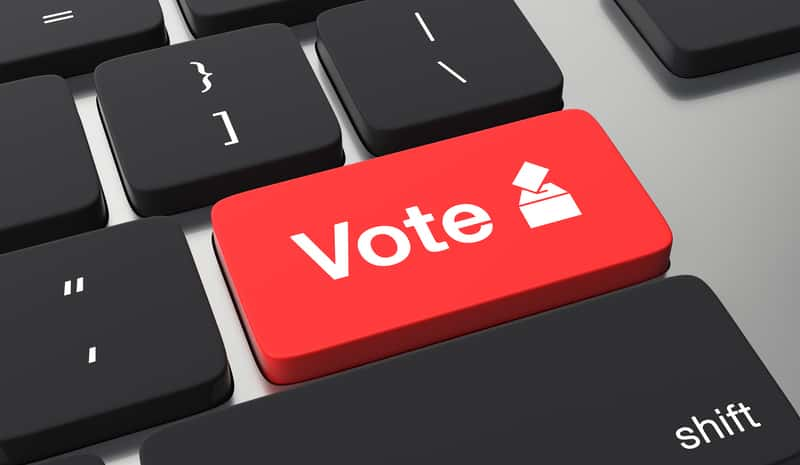 Voters overwhelmingly gave the green light to far and away the majority of the ballot proposals that will be spending their tax dollars in a variety of ways across Berrien County on election day Tuesday, with only two issues going down in defeat among the nearly 30 proposals that appeared on ballots in multiple communities.
Three county-wide issues garnered huge support including renewal millages for law enforcement & public safety, the 9-1-1 emergency system and the county's senior centers.
The largest margin of victory came for the 9-1-1 system with 27,803 yes votes to 4,535 no. Right behind that win was the senior center renewal millage which picked up 26,993 yes votes to 5,270 no votes. The law enforcement and safety renewal proposal got nearly 80-percent approval with 25,575 yes votes to 6,680 no votes.
New Buffalo residents were not willing to undertake a .6033 mill increase, making that proposal one of the two that was shot down by a 365 to 269 vote margin.
The only other defeat came on a jam-packed ballot in Baroda Township where officials had placed five millage proposals on the ballot. While four of the issues passed, a general operating millage increase from .98 mills up to 1.5 mills for 3 years was narrowly defeated 409 to 324. All other issues at Baroda Township passed including proposals to separate fire protection millage from ambulance service millage, one to separate ambulance millage from fire protection millage, a new proposal for road maintenance and construction, and a millage renewal for library services.
In Niles,  the city's Dial-a-Ride transportation millage renewal passed by a 75-to-25-percent margin with 1,148 yes votes to 385 no votes.
Benton Charter Township residents gave the nod to all three ballot issues including the fire millage renewal which passed 2,526 to 1,766…the public safety millage renewal which passed 1,523 to 657…and the police millage renewal which garnered 1,484 yes votes to 694 no votes.
Galien Township voters gave the nod to a road maintenance, repair and replacement levy by a 250-to-111 vote margin.
Hagar Township's fire truck fund millage renewal passed easily on a vote of 640 to 186.
Lincoln Charter Township voters approved all three of their issues including a police operating millage by 3,037 to 1,368…a fire capital asset millage renewal by 3,287 to 933…and their fire department operating millage on a 3,137 to 1,084 vote.
Sodus Township gained approval of their library millage renewal by a 4-to-1 vote, with 400 yes and 100 no votes. They also earned a fire protection millage renewal by a vote of 491 to 60.
Watervliet Charter Township approved five millage issues including two measures to renew and increase fire protection millage, the first by 409 to 166, and the second by 375 to 173. They also okayed a police protection renewal and increase by 382 to 171 and public safety renewal and increase by 359 to 191. Finally, they passed a renewal and increase millage for roads by a 386 to 167 vote margin.
Weesaw Township got the nod for a road millage renewal proposition by a vote of 309 yes to 136 no.
The Bridgman Public Schools gained an operating millage renewal by a wide margin of 1,199 to 308.
Riverside Hagar School District No. 6 approved operating millage renewal by a 93 to 29 vote, and the Buchanan District Library proposal for renewal won by a 3-1 margin with 1,498 yes votes to 559 in opposition.