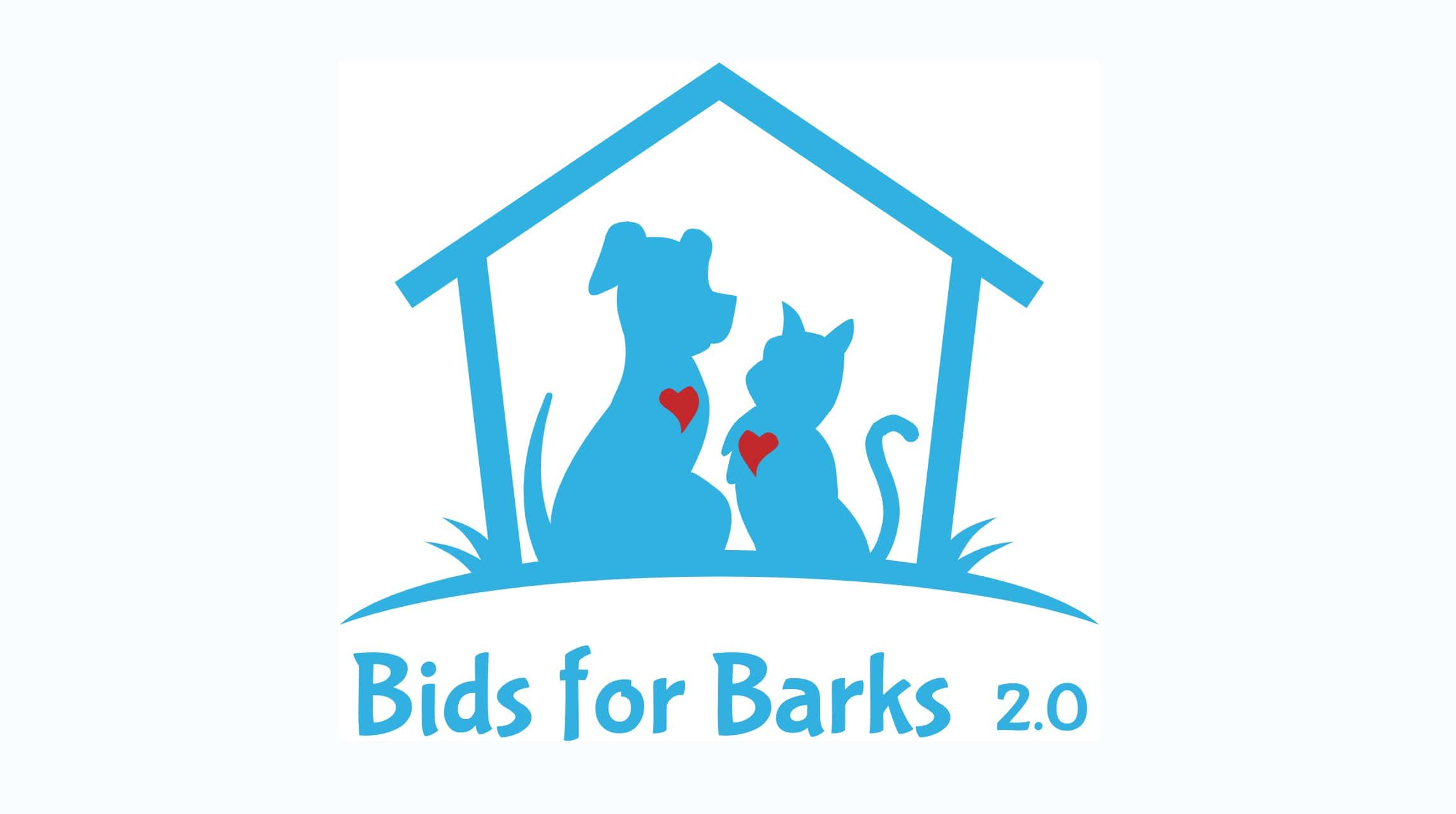 It has always been one of the hottest tickets in town, and now, it's advancing to be known as version two-point-oh. Organizers of one of the most prolific fundraisers in all of Michigan's Great Southwest are tweaking their focus and adding the twist of an affair after the affair. Pet Lovers, pull out your 2019 calendar right now and reserve the night of Saturday, May 18th, 2019 for Bids for Barks 2.0 — the same great event with an upgrade called, "The After-Pawty!"
The new sidebar happens when the bidding is complete as guests will be invited to stay and dance until midnight to the music of the Brian Randall Band at the Lake Michigan College Mendel Center.
The dedicated committee of volunteers who launched the entire Bids for Barks concept ten years ago in 2008 is re-branding to Bids for Barks 2.0 because of another important change. They clearly love animals and everything about animals, and anyone and everyone who steps up to help animals. However, the initial laser focus of that team was the singular goal of getting a new shelter built for the Humane Society of Southwest Michigan. They wanted desperately to provide more capacity and better conditions for the homeless animals of Southwest Michigan.
The committee worked tirelessly for more than a decade toward the goal of the new shelter and are thrilled to have contributed mightily toward that achievement. They continue to love and support the Humane Society, however now that the shelter has been established and doing well, organizers for Bids for Barks reconvened to discuss "What's next?" and "Who else can we help?" The discussion that ensued centered on the root causes of animal homelessness, and frankly resulted in a shift in beneficiaries under the 2.0 re-brand.
Organizers tell me that they arrived at the conclusion that now that the community has an amazing new shelter, as well as a new Berrien County Animal Control facility, they want to focus on avoiding those facilities being filled to capacity all the time. Rather, they feel compelled to join an effort to address the unplanned, and (they hate the word) unwanted (because they love all animals) pet population.
They say that "At the risk of sounding braggadocios, we've learned a lot about being effective fund raisers over the past ten years, but we are smart enough to know that there are plenty of other people and groups that are smarter than we are when it comes to the daily activity of pet rescue operations." One such group, they say, is Paws of Hope in Stevensville.
Coincidentally, several Bids for Barks committee members had recently had interactions with the all-volunteer foster group called Paws of Hope. They witnessed the amazing work done by the group in assisting with animals in need, and the result is that the choice of who to help next became an easy one.  The Bids for Barks Committee collectively decided to contact Paws of Hope to learn more about who they are, how they operate, what their mission is and how help can be provided.
Bids for Barks organizers say, "We learned that in addition to just being some amazingly hard-working, self-sacrificing, animal lovers, the Paws of Hope group has done extensive research and in addition to providing loving foster homes for homeless pets, they also apply many of their resources toward spay and neuter programs and assistance, medical assistance, and food sharing for animals in need."
They also learned that Paws of Hope volunteers not only rescue and provide care for stray and injured animals, but they also partner with other local agencies to help with "special cases" that need a private setting for medical or social reasons and the like to ensure an animal's best possible chance for adoption.
Needless to say, the Bids for Barks team loved what they heard and easily decided they wanted Paw of Hope to be the next beneficiary of the Bids for Barks fundraising efforts going forward.
Additionally, both organizations feel strongly that spay & neuter and health & education programs are the keys to making an impact on the unplanned pet population. They add, "While we are realistic enough to know that we will never eliminate the need for shelters and animal control facilities, we can help to make their missions easier by reducing the number of animals that require their services."
So, Bids for Barks 2.0 will be the same huge dinner auction featuring Auctioneer Dan McCrery and a cash bar, with the added twist of an "After-Pawty" held in the same Grand Upton Hall at the Lake Michigan College Mendel Center in Benton Harbor on the same traditional weekend it has always been hosted on for the same overarching goal — Helping the homeless animals of Michigan's Great Southwest.
Tickets are available for $50 apiece…VIP Tables for 10 can be reserved for $500…Private Tables for 8 can be reserved for $350…and Private Tables for 10 can be secured for $450. Keep in mind that tables and tickets have a ten year track record of selling rapidly so you will want to act quickly to save your place.
To obtain tickets call Lynn at 269-921-6743 or email to lynncountrycarpet@yahoo.com.
Paws of Hope is a 501(c)(3) charitable organization operating under ID 80-0809341.