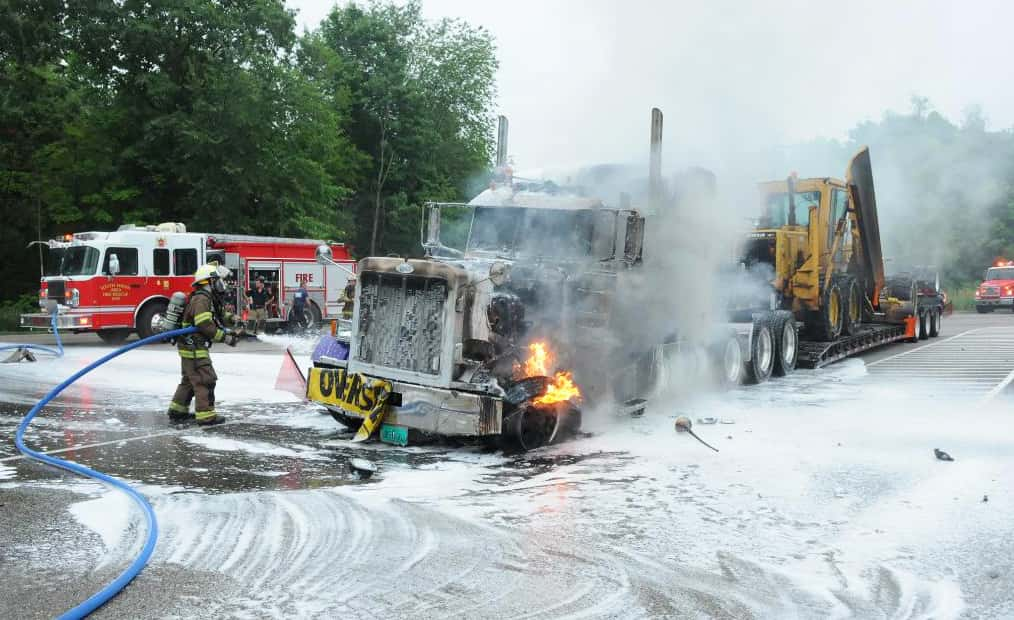 A commercial truck driver hauling an oversized load with earthmoving equipment had to watch his rig go up in flames shortly after daybreak today, after pulling into the I-196 Rest Area in Casco Township just north of South Haven.
South Haven Area Emergency Services firefighters quickly responded in what has already been a busy week with Lake Michigan water rescue and recovery operations involving a drowning and several substantial house fires in the region.
Firefighters put the flames out that destroyed the tractor of the big rig parked at the rest stop, but saving the payload on the back end of the vehicle from serious damage.
Firefighters report the driver told them he had just pulled into the rest stop while he was enroute to Holland when flames began appearing in the engine compartment. Fortunately, the unnamed driver and his dog escaped any injury in the incident reported at 7:45 am this morning.
The photo accompanying this story on Moody on the Market is courtesy of the South Haven Area Emergency Services team.