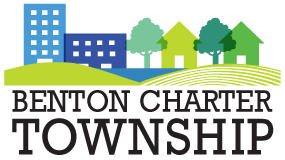 Cornerstone Alliance and Whirlpool Corporation received final approval of a special use permit today from the Benton Charter Township Board of Trustees to begin construction of a multi-phased project that will create and enhance a network of biking trails on and around Whirlpool Corporation's Global Headquarters campus.
Over the longer term, community planners working together envision additional planned trails that will run along and across M-63 with the goal of connecting to existing recreational paths in the area. Some of the paths will be new, with existing trails being improved under the long range plan. The proposed trails will help to expand the existing trail system in the Southwest Michigan region.
The Whirlpool Foundation has funded the first two phases of the project, which are set for completion by mid-2022, with future phases dependent upon the availability of additional resources. The project team is currently working with local leaders for the balance of funding needed, that could come from multiple sources (including state and federal grants) and would likely take several years to secure. It is anticipated some portions of this important project could commence with construction as early as this year. Several community meetings have already been held to inform local homeowners of the project, with the issue receiving approval to be sent to the Board of Trustees at the Benton Charter Township Planning Commission meeting on Oct. 25.
This project involves coordination between Whirlpool Corporation, Cornerstone Alliance, Abonmarche, Berrien County, Benton Charter Township, the Benton Charter Township Planning Commission and MDOT, as well as local homeowners, homeowner associations and the community at large.