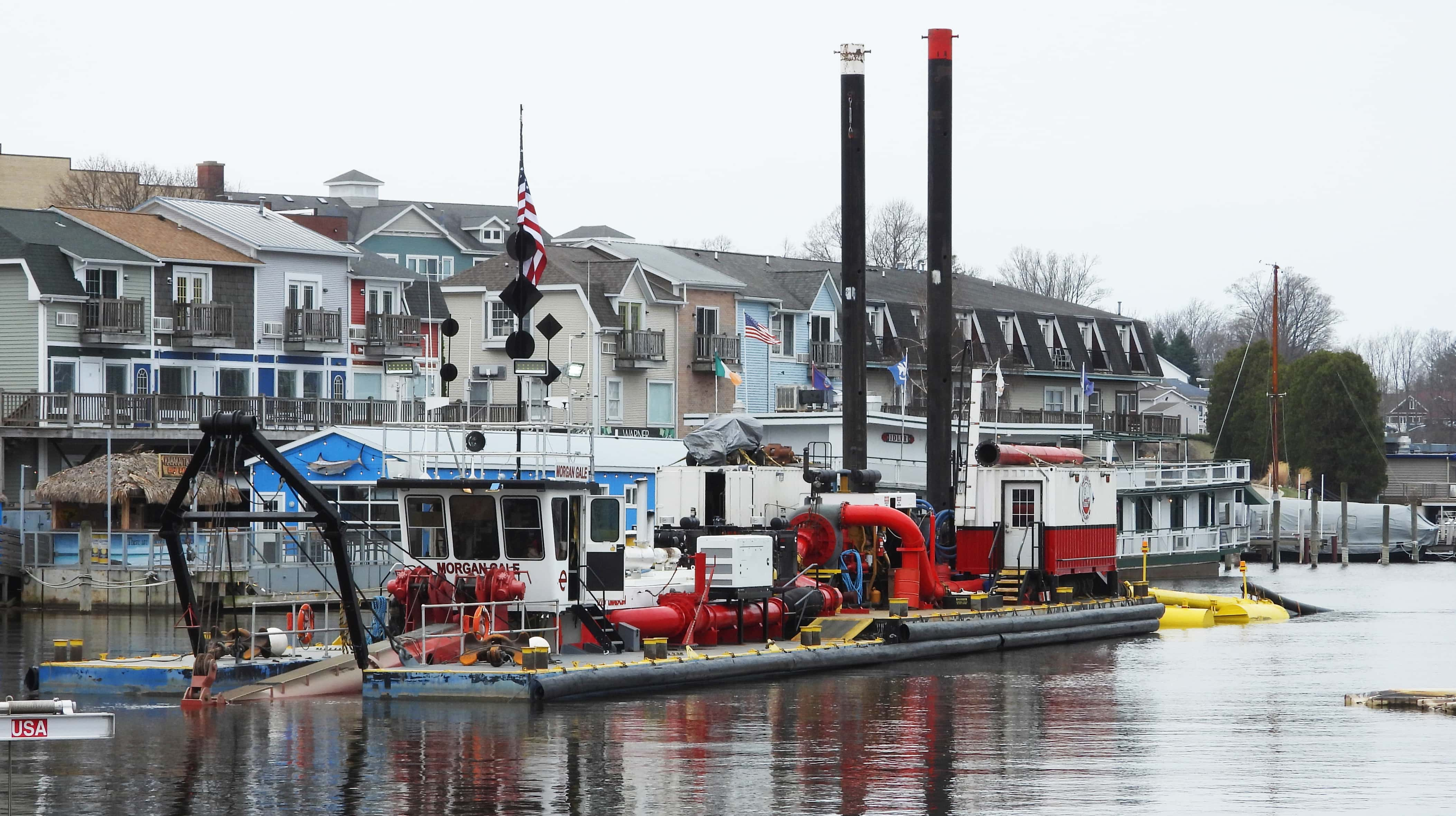 Every time the weather warms up a bit in Michigan's Great Southwest, you'll find a steady stream of fans headed to the beach. For the next couple of weeks that could be a crowded place in South Haven, but not because of an abundance of fans, rather than a jumble of pipes connected to the federal river dredging project along the Black River.
As part of the federal budget, the United States Army Corps of Engineers will be dredging the South Haven harbor west of the Dyckman Bridge extending downriver past the channel and North Pier. The dredge materials are proposed to be used as beach nourishment and will be released south of the South Pier in South Haven according to officials in the community.
Currently, visitors to the waterfront will see the workings of the King Company of Holland which has begun mobilizing equipment into the harbor.
Boaters should expect to see 10 sections of 1,000-foot-long dredge pipe that will be staged at the South Side Municipal Marina. Once connected, the dredge pipe will extend from the dredge operation out to Lake Michigan where the materials will be deposited some 1,900-feet from the South Pier.
During the dredging, the dredge pipe will be located on the south portion of the Black River, and harbor authorities are urging all boat traffic to use caution when passing near the floating pipelines and stay to the north side of all pipes involved in the dredging operations.
Officials say there will be adequate space for traffic in the river, and while the entire dredging operation is dependent on weather conditions, the dredging is expected to be complete within two weeks time.
The photo of dredge operations in the Black River accompanying this story on Moody on the Market is courtesy of Tom Renner of South Haven.