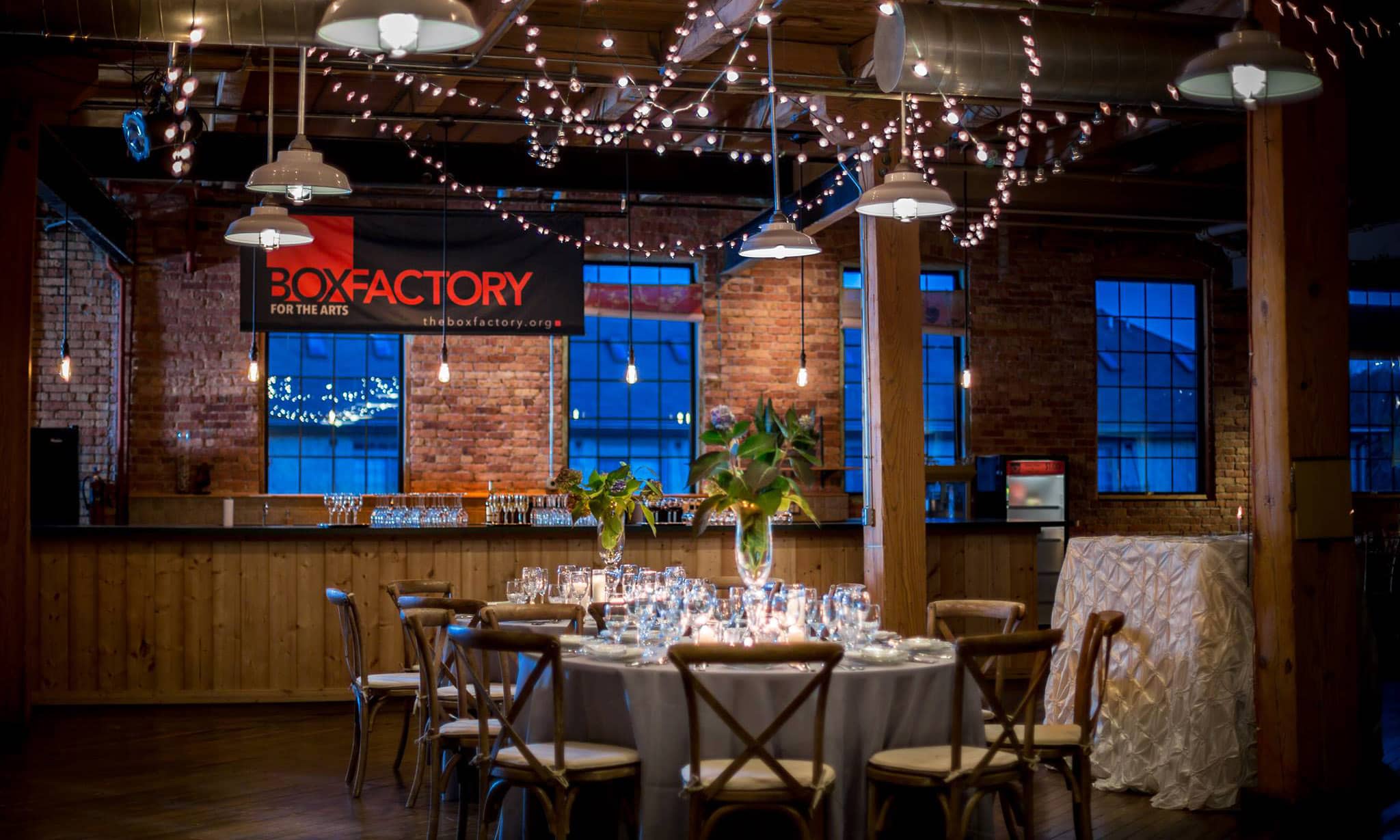 If the Box Factory for the Arts begins to vibrate in the coming days, it will likely stem from the sheer excitement of the first return of an in-house gallery show since they were forced to close their doors in early March in light of the coronavirus pandemic.
The level of excitement is palpable as five women with distinctly different artistic styles will bring gallery exhibits back to the Box Factory for the Arts at 1101 Broad Street in St. Joseph on Friday, October 23rd.
The exhibits will be open for public viewing from noon to 4 pm on Fridays-through-Sundays each week through November 28th. An opening reception, featuring conversations with the artists, will be carried online via ZOOM at 6 pm on Friday, October 23rd.
Those exhibiting work in the Heartha Whitlow Gallery and the main floor stage area will be: Michelle Corazzo of Valparaiso, Indiana with a sculpture exhibit titled "Head Menhirs"; Carly Norris from Niles with mixed media art titled "From the Ashes"; Nicole Brown of St. Joseph, with "Heavy Like Floating"; Maggie Bandstra, out of Grand Haven, with "Nature Abstracted"; and Vicki VanAmeyden, from Augusta, Michigan, and her "Objections: Democracy Under Pressure 2015—."
Here is a bit more about each showcase:
Michelle Corazzo
"The Menhir series depicts my long personal relationship with trees. These abstracted tree trunks illustrate my uneasiness with current destructive human interactions with nature by using texture of mass-produced objects for the bark. As time has passed, I saw these trunks becoming torso-like and began to add heads to remind us that we are one with the natural world."
Carly Norris
Carly strives to involve her audience in her discoveries and the treasures she finds. She is drawn to the reaction of ink, paint, encaustics, oil and more on every possible surface.
Nicole Brown
"This work is influenced by the many strong women in my life that I look to for inspiration and courage in my paintings. It is their presence and faces that grace much of my work, as does derivatives of myself. They help me tell the stories of the figures in the images I hear, and the poetry I have felt in my life."
Maggie Bandstra
The human connection to nature inspires her paintings and pottery. She extrapolates the simple forms and colors that she finds in plant life and the landscape. She is using an exaggerated scale, movement, and patterns to deliver a healing message through her work. She is encouraging us to take notice of the beauty in the world around us.
Vicki VanAmeyden
The spirit of OBJECTIONS resonates with a quote from American author and editor, Professor Toni Morrison:"…All good art is political! There is none that isn't. And the ones that try hard not to be political are political by saying, 'We love the status quo.' …it (art) has to be both: beautiful and political at the same time. I'm not interested in art that is not in the world. And it's not just the narrative, it's not just the story; it's the language and the structure and what's going on behind it…"