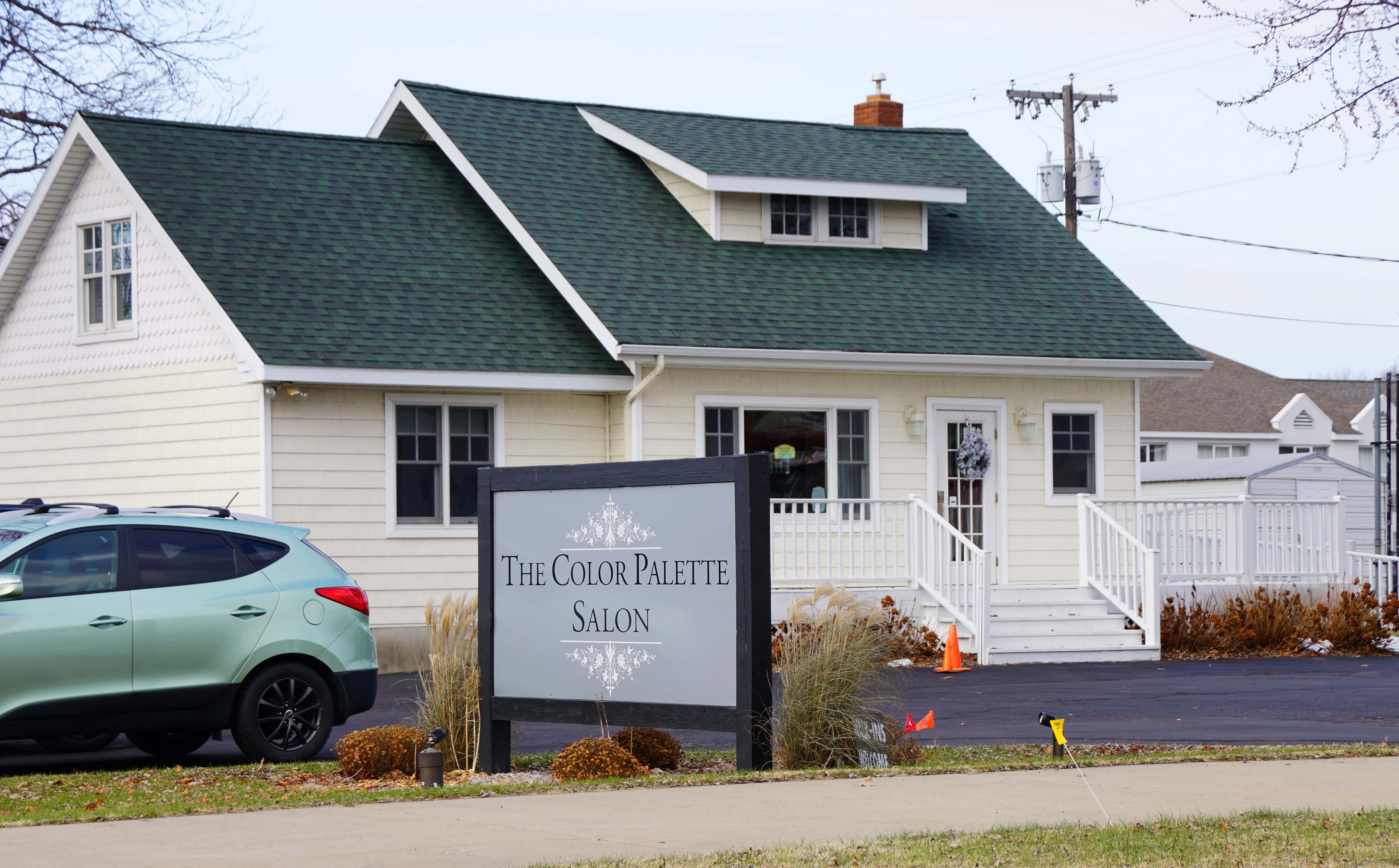 Sally Bridges always struggled with problematic skin as a teenager and even well into her adult years. Yet, rather than suffer through it, she turned skin care, health and beauty into a life's passion. While she has traveled the world in her studies and operated business ventures throughout Michigan's Great Southwest she stepped away from the business world to be a mom over the past several years. Now, however, she has returned and has re-established her Bridges to Beauty in collaboration with The Color Palette on Red Arrow Highway in Stevensville.
Sally says, "Skin care and health & beauty are truly my passions," adding, "Now, I am ready to offer professional skin care services again, which I have deeply missed."
Sally Bridges was employed at a major corporation in downtown Chicago for more than two decades and loved her job but also realized it was not truly her passion. She tells me, "Life's too short to not follow your dreams, so I decided to go back to school and learn as much as possible about how to treat problematic skin issues including both adult and teen acne, hyper-pigmentation and discoloration, fine lines & wrinkles, rosacea-redness and other similar issues."
After graduating with honors, Sally's journey took her to studies abroad in Belgium, Paris, Italy, Japan and all across America. She launched her first skin care business in Chicago many years ago, and when she and her husband relocated to Michigan's Great Southwest 17 years ago she fell madly in love with the region.
At the time she maintained her business in Chicago and opened up shop in New Buffalo, Bridgman and St. Joseph operating a salon and day spa on Niles Road until the birth of her daughter, Maddison. That's when she stepped away from the grid for personal time to just be the best mom she could be.
Late last fall she returned to action, re-establishing Bridges to Beauty inside of The Color Palette Salon at 4336 Red Arrow Highway alongside Tyler Automotive.
Sally tells me that after meeting Tara, the owner at The Color Palette, and all of the amazing professionals working there, "I knew it was a great fit for me and decided to join her amazing team."
At Bridges to Beauty, her goal is, "To provide personalized skin care designed specifically to achieve the ultimate skin care goal for both adults and teenagers," and adds, "I will analyze the skin of each client and design a custom skin care regimen for whatever we discover from fine lines and wrinkles, to Rosacea, discoloration, adult and teen acne, sun damage, coarse texture and much more."
Her promise is, "You will love your skin! My goal is to leave each client feeling relaxed, pampered and above all special!" She is offering extensive professional skin care facial treatments as well as glycolic, retinol, resurfacing, clarifying and refining peels.
You can reach Sally by phone at 269-588-3030 to schedule an appointment preparatory to being ready to, "Love your skin again."