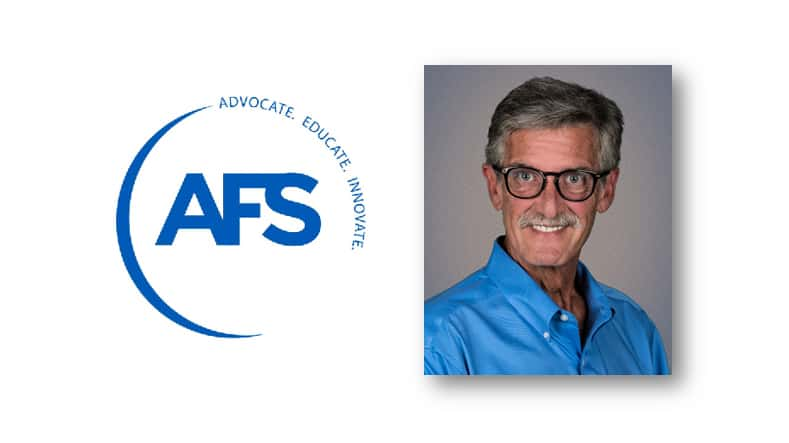 Any business working diligently to stay within budget can relate to the issue of surcharges and the monkey wrench they can mean to the bottom line when they arrive at the worst possible time. Fortunately, there are ways to deal with such matters, and for the metalcasting industry, the answers will be offered up by an expert on the issue from B&L Information Systems of Bridgman.
B&L Information Systems is the global leader in ERP software for metalcasters, and they tell us that their Account Executive, Patrick McCrevan, will deliver an informational presentation during the American Foundry Society's annual Metalcasting Supply Chain Summit for casting designers and casting buyers at the end of the month.
The Metalcasting Supply Chain Summit is due to be hosted at the convenient fly-in location of the Hilton Chicago O'Hare Airport on January 30th and 31st as an invitation-only event to educate manufacturing buyers on the specifics of the metalcasting supply chain while allowing networking with other suppliers and metalcasters.
McCrevan will address the communication challenges that can be presented by surcharges. It's a talk based on his article "Surcharges and What They Mean for Buyers & Sellers" which was featured in the September/October 2019 issue of Metal Casting Design & Purchasing magazine. McCrevan is a member of the American Foundry Society's Engineering Division whose mission is to focus on the advancement of the engineering sciences as they relate to the metalcasting process.
McCrevan has extensive expertise in the fields of manufacturing operation and the software systems which support those operations. Since 2006, he has been with B&L Information Systems in Bridgman, first providing technical customer support and then in business development, helping potential customers understand the benefits of ERP.
Prior to joining B&L Information Systems, McCrevan spent 20 years with a software firm whose MRP solutions included shop floor production and process monitoring systems for scheduling, quality systems, production reporting, maintenance planning, and labor tracking. McCrevan is an Air Force veteran and received an Associates of Arts and Sciences in Electrical and Electronics Engineering from Northeastern University. He also holds an Associate's degree in Accounting from Southwestern Michigan College and has participated in manufacturing quality certification (ASQC) classes at Indiana University-South Bend.
The AFS's 2019 Metalcasting Supply Chain Summit is by invitation. Casting buyers interest in attending, can inquire with an AFS-member casting supplier for an invitation.
The American Foundry Society is a dynamic technical and advocacy organization that serves and represents the $33 billion metalcasting industry. AFS is the only association serving the entire industry, including all metals and processes, with a three-part focus on advocacy, education, and innovation. They also publish Modern Casting and Metal Casting Design & Purchasing magazines and presents Metalcasting Congress and CastExpo, the largest trade events in North America. Founded in 1896, the organization is based in Schaumburg, Illinois, with an advocacy office in Washington, D.C. More information is available online at afsinc.org.
B&L Information Systems is a global leader in providing integrated enterprise resource planning (ERP) for metalcasters.  Since 1976, B&L has used their deep understanding of the specific challenges and problems of foundries and die casters to create an ERP solution which matches the way metalcasters operate, making it easier to learn and use. With Odyssey, metalcasters will maximize their resources, minimize costs, and make better decisions faster. More information is available at BLInfo.com.