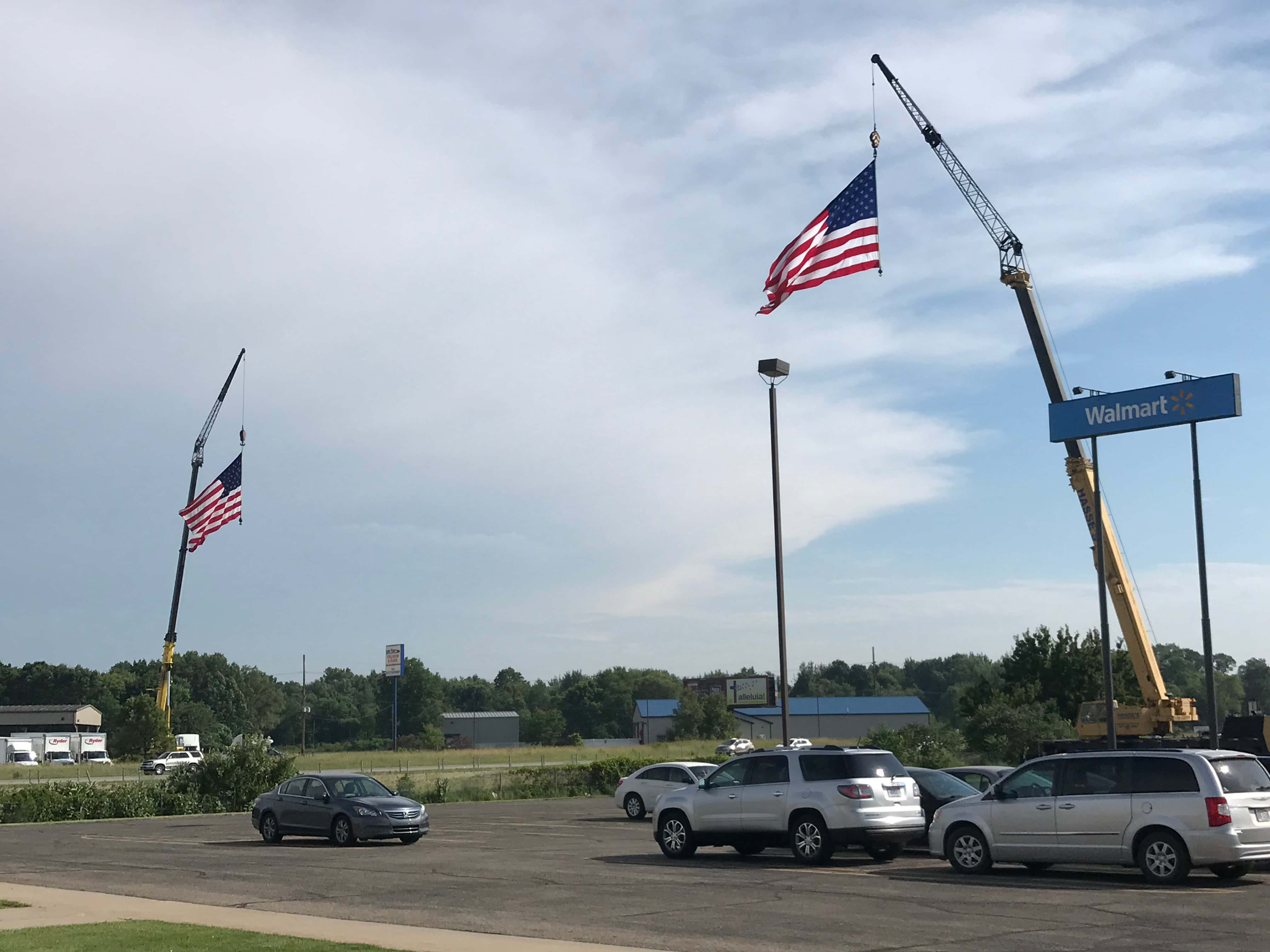 Those driving between the Pipestone and M-139 exits of I-94 over the long holiday weekend may have noticed quite a sight.
Hasse's Towing and Crane, anchored normally at the intersection of Pipestone and M-139, brought two of their large scale cranes to the aforementioned I-94 corridor displaying immense, beautifully flowing American flags for all to enjoy as they drove through.
Many MoodyontheMarket.com fans took to social media over the past couple of days to document their excitement and appreciation for the patriotic gesture from the local family business.
Before the weekend ends, be sure to take your own quick drive through the corridor and you too can hopefully get a sense of pride and a few chills as you drive under Old Glory swaying in the breeze.