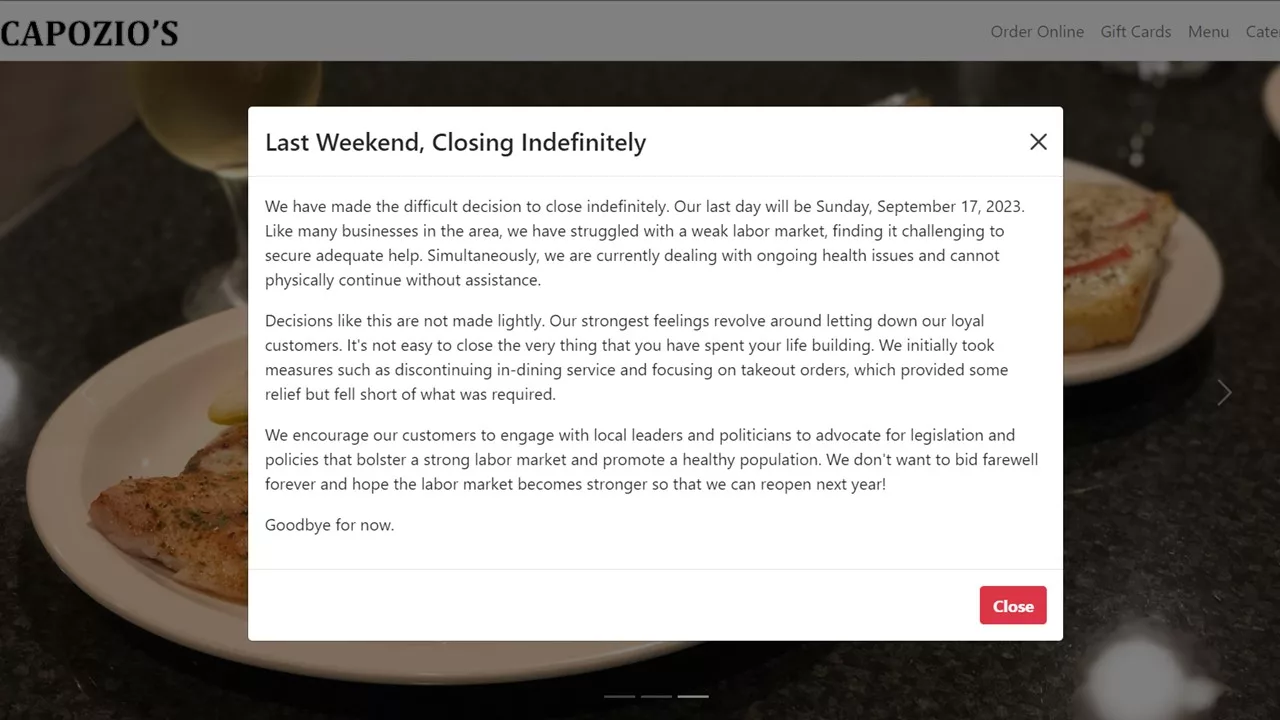 Last night was the last service for Capozio's in Harbert. A long-time, family-owned establishment that was once in several locations in the area made the announcement via social media and its website.
"Like many businesses in the area, we have struggled with a weak labor market, finding it challenging to secure adequate help. Simultaneously, we are currently dealing with ongoing health issues and cannot physically continue without assistance. Decisions like this are not made lightly. Our strongest feelings revolve around letting down our loyal customers."
Known for their Italian fare and delicious home recipes, the posting called the closure a difficult decision, but they hope it will only be temporary.
"We encourage our customers to engage with local leaders and politicians to advocate for legislation and policies that bolster a strong labor market and promote a healthy population. We don't want to bid farewell forever and hope the labor market becomes stronger so that we can reopen next year!"