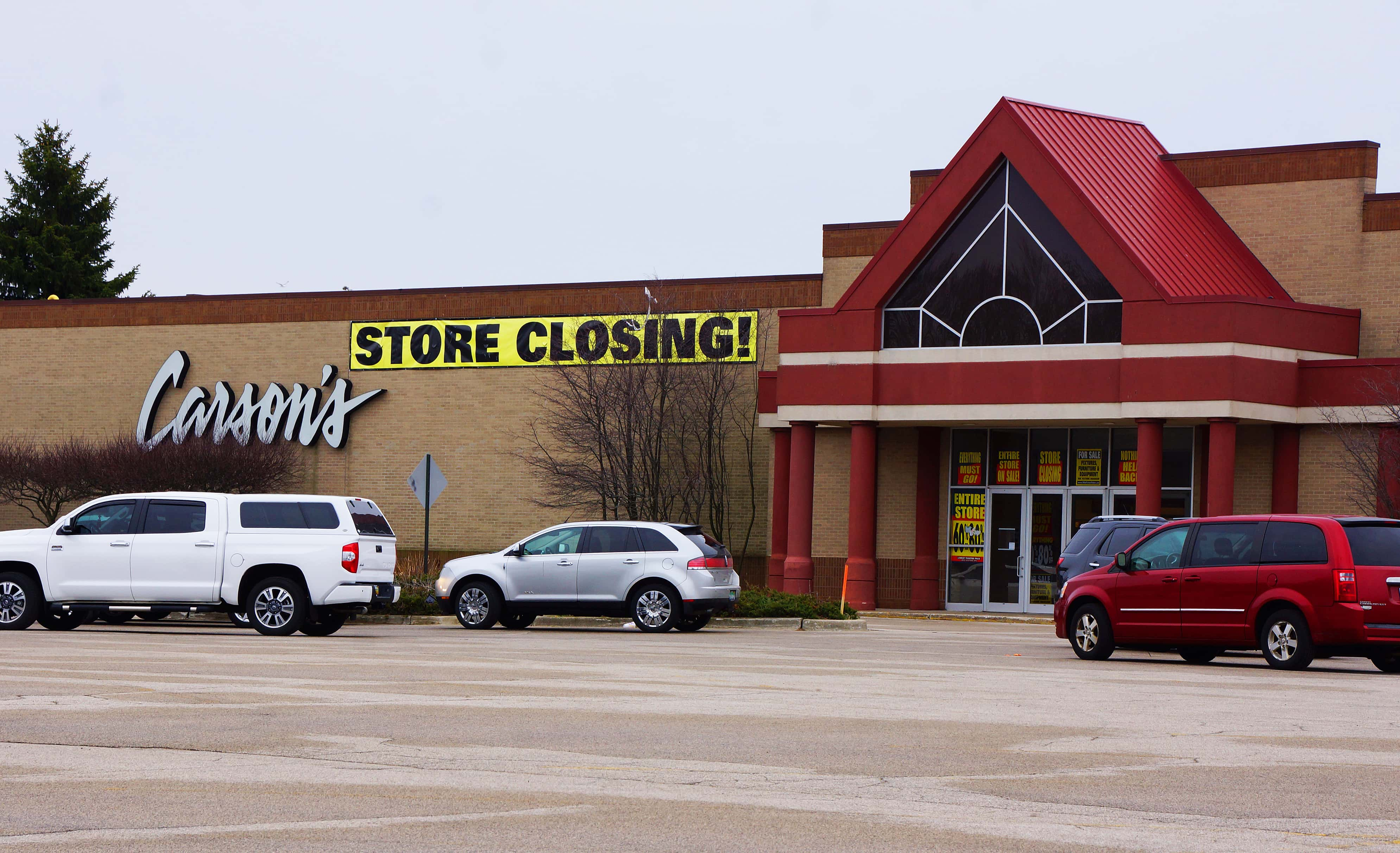 When Carson's department store departed the Orchards Mall in Southwest Michigan last year, they left local taxpayers holding the bag to the tune of nearly $7,300, and we might never get it back.
Berrien County Treasurer Bret Witkowski tells me that the now bankrupt retailer still owes $7,270.22 in back personal property taxes, and the county has exhausted all options open to them for recourse. As a result, Lake Michigan College, Berrien RESA and the Benton Harbor Area Schools are out nearly $3,500 for public education.
After Carson's liquidated their Orchards Mall store last year around this time, Witkowski had nothing left to be able to collect. He says that when Kmart closed in Benton Township and Niles a decade ago, he was able to go to a facility in the southeastern Michigan community of Troy and "tag" things in order to recoup delinquent property taxes still owed locally by the superstore. This time, however, he is hamstrung by state law which disallows crossing state lines to recover overdue taxes.
Despite still showing more than a dozen Carson's and Younkers stores as still being active in Michigan on their corporate website, a company spokesman says all have been closed and liquidated under the company's bankruptcy plan at Bon Ton, parent to both Carson's and Younkers brands. There is just one Carson's still open and that is in Chicago.
Because state law prohibits him from going over the state line to gain resolution, Witkowski says unless corporate offices willingly pay their obligation to the county, he's out of options to get the bill paid.
Witkowski says corporate officials have been completely uncooperative and refused to even tell him which, if any, of their stores were still open and operating in Michigan despite multiple attempts to collect the delinquency or even get answers.
Witkowski works diligently through his County Treasurer's office to recover overdue tax bills and says Berrien is one of only three counties in the entire state that offer a unified process to collect delinquent personal property taxes for the school systems. He says, "If the county wouldn't go after the money, the state never makes up the lost dollars, meaning the schools lose out, too."
Since Witkowski began the program in August of 2005, he has successfully recouped more than $2.7-million for local schools and units of governments. Here's what he's collected for each unit in the past 14-years:
Benton Harbor Area Schools -- $555,055.79
State Education -- $351,961.45
Berrien RESA -- $222,502.37
Watervliet Public Schools -- $175,968.57
Lake Michigan College -- $163,114.95
Brandywine Public Schools -- $101,661.00
Niles Community Schools -- $98,539.13
New Buffalo Public Schools -- $76,454.80
St. Joseph Public Schools -- $68,406.32
Coloma Community Schools -- $62,526.18
Buchanan Public Schools -- $58,576.91
Berrien Springs Public Schools -- $54,510.37
River Valley Public Schools -- $28,962.83
Lakeshore Public Schools -- $28,035.63
Eau Claire Public Schools -- $6,837.17
Bridgman Public Schools -- $5,223.47
Galien Community Schools -- $3,338.70
Riverside School -- $3,316.90
River School -- $97.44
Cities in Berrien County -- $182,779.43
Townships in Berrien County -- $230,024.40
Villages in Berrien County -- $35,757.94
Berrien County -- $200,114.27
The total for municipal governments comes to $648,676.04, while the schools received $2,065,089.98 for a combined total of $2,713,766.02.