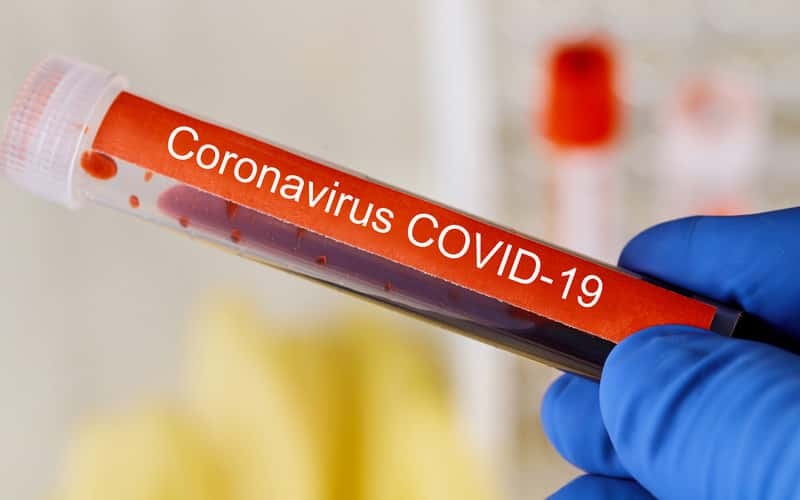 All three counties in the Tri-County area of Michigan's Great Southwest have now been impacted by the COVID-19 coronavirus.
This morning, Thursday, March 26th, the Van Buren/Cass District Health Department (VBCDHD) was notified by the Michigan Department of Health and Human Services (MDHHS) of one positive case of coronavirus disease 2019 (COVID-19) in Cass County. VBCDHD is continuing to investigate the circumstances around this case and working to identify individuals who may have come into close contact with the individual.
Larry Wile, MD, MPH, Medical Director at Van Buren/Cass District Health Department, says,  "This is the first confirmed case in Cass County but judging from other areas of the state, we anticipate more positives. As of today, there is one (1) confirmed positive case of COVID-19 in Cass County, two (2) cases in Van Buren County, and 2,294 positive cases in the state of Michigan. We urge all residents to please take all precautions to help mitigate the spread of COVID-19."
State Rep. Brad Paquette, of Niles, today issued the following statement related to coronavirus cases that were recently identified in Cass and Berrien Counties:
"Earlier this week we learned of Berrien County's first confirmed cases of COVID-19 – today Cass County's first case was also reported. My heart goes out to the individuals and their families who were impacted by the diagnoses.
"Our area's first reported cases are a concern, but not a shock. That being said, our local health care officials and hospital staff are prepared and working diligently to contain the virus and protect Southwest Michigan families. We need your help to prevent its further spread. That means using effective preventive measures like washing your hands often with soap, cleaning frequently touched surfaces, and heeding the governor's order to stay home as much as you possibly can.
"It is also imperative that we do not perpetuate fear by spreading false information. Please gather your information from reliable and timely sources, such as www.michigan.gov/coronavirus and www.cdc.gov/coronavirus/. For questions about coronavirus, Michigan residents can also call 1-888-535-6136 from 8 a.m. to 5 p.m. or email COVID19@michigan.gov.
"I am confident we will get through this difficult time if we work together. At this time, we have two choices, to be part of the problem, or to be part of the solution. Please continue to practice smart habits until we are free and clear from the dangers of coronavirus."
COVID-19 symptoms can appear in as few as two days or as long as 14 days after exposure to the virus.  VBCDHD is asking anyone with symptoms of COVID-19 (fever, cough, shortness of breath) to self-isolate to avoid potentially exposing others and reminding the community that it is vital everyone understands the hospital is intended for those who are very sick. People who suspect they may have symptoms of COVID-19 should stay home and call their primary care provider, one of the COVID-19 numbers provided by each local health system, or do a virtual visit with their health system. VBCDHD has local COVID-19 Healthcare Advisor phone numbers listed on their website. It is important to stay home, outside of seeking urgent medical care, to avoid infecting people.  If severe, life-threatening symptoms appear, individuals should go to the emergency room
To prevent the spread of COVID-19, people should:
Wash their hands often with soap and warm water for 20 seconds, and help young children do the same. If soap and water are not available, use an alcohol-based hand sanitizer with at least 60% alcohol
Avoid touching your eyes, nose, and mouth with unwashed hands
Stay home when sick (except to get medical care)
Avoid close contact with sick people
Clean and disinfect commonly touched surfaces, such as toys and doorknobs.
Keep 6 feet distance between yourself and others
Follow the current "Stay Home, Stay Safe" Executive Order 2020-21 and suggested guidelines for social distancing
As the situation continues to change rapidly, Van Buren/Cass District Health Department provides local updates about COVID-19 and prevention resources at www.vbcassdhd.org/covid-19.
Individuals are encouraged to call the Michigan Department of Health and Human Services (MDHHS) COVID-19 Hotline at 888-535-6136 with questions about COVID-19 (7 days a week, 8 am – 5 pm.