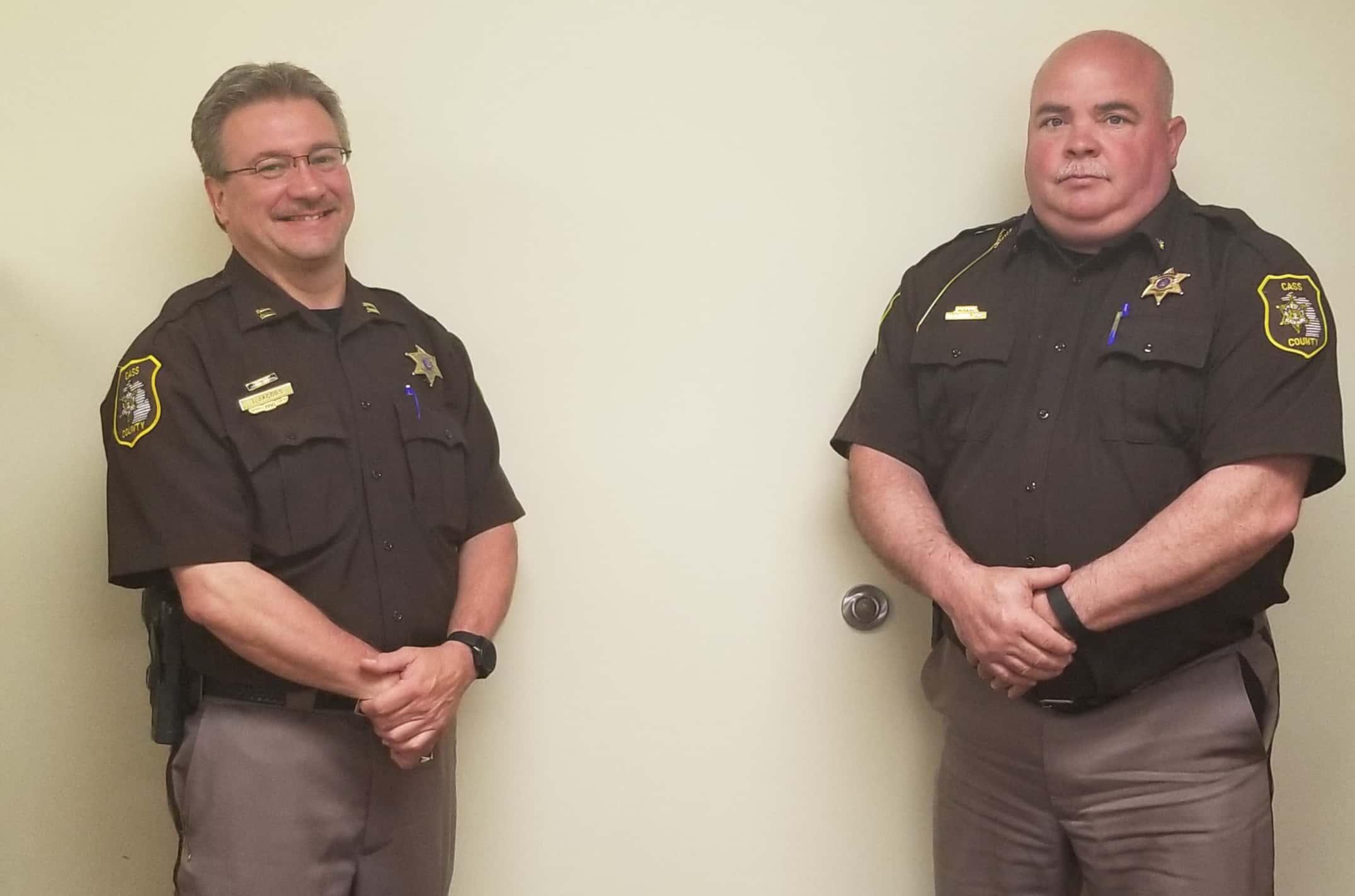 A couple of Cass County Sheriff's Department employees have doubled down as frontline heroes in a unique way during the pandemic.
Cass County Sheriff, Richard J. Behnke is recognizing the dedication of the two, including  Undersheriff Clinton Roach and Captain Thomas Jacobs, hailing them as true local Hometown Heroes.
Both men were exposed and contracted the Coronavirus back in March with confirmed positive test results. One of them ended up hospitalized, while the other continued to work from home during his confinement. Both officers have since tested negative and have returned to work full-time with the department.
Upon being informed that their blood plasma may have the antibodies that could help others who are infected with the Coronavirus, both individuals re-tested with negative results for the virus, and contacted the Cass/VanBuren County Health Department for the nearest locations. They were assisted in obtaining the necessary paperwork to meet the requirements for donating their blood plasma.
Sheriff Behnke is taking time out to say, "Thank you to all of the staff at the Cass County Sheriff's Office, as well as all doctors, nurses, healthcare workers and essential work employees that have fearlessly taken this pandemic on and continued to provide services needed to sustain our essential needs."
He adds, "It is individuals like our Undersheriff and Captain that are willing to go above and beyond the call of duty to help protect and help those they serve that are in critical need of the antibodies they have built up in their own immune system," and concludes, "Thank you to all our Hometown Hero's here at the Cass County Sheriff's Office and Southwest Michigan for giving a little extra during this time of need."