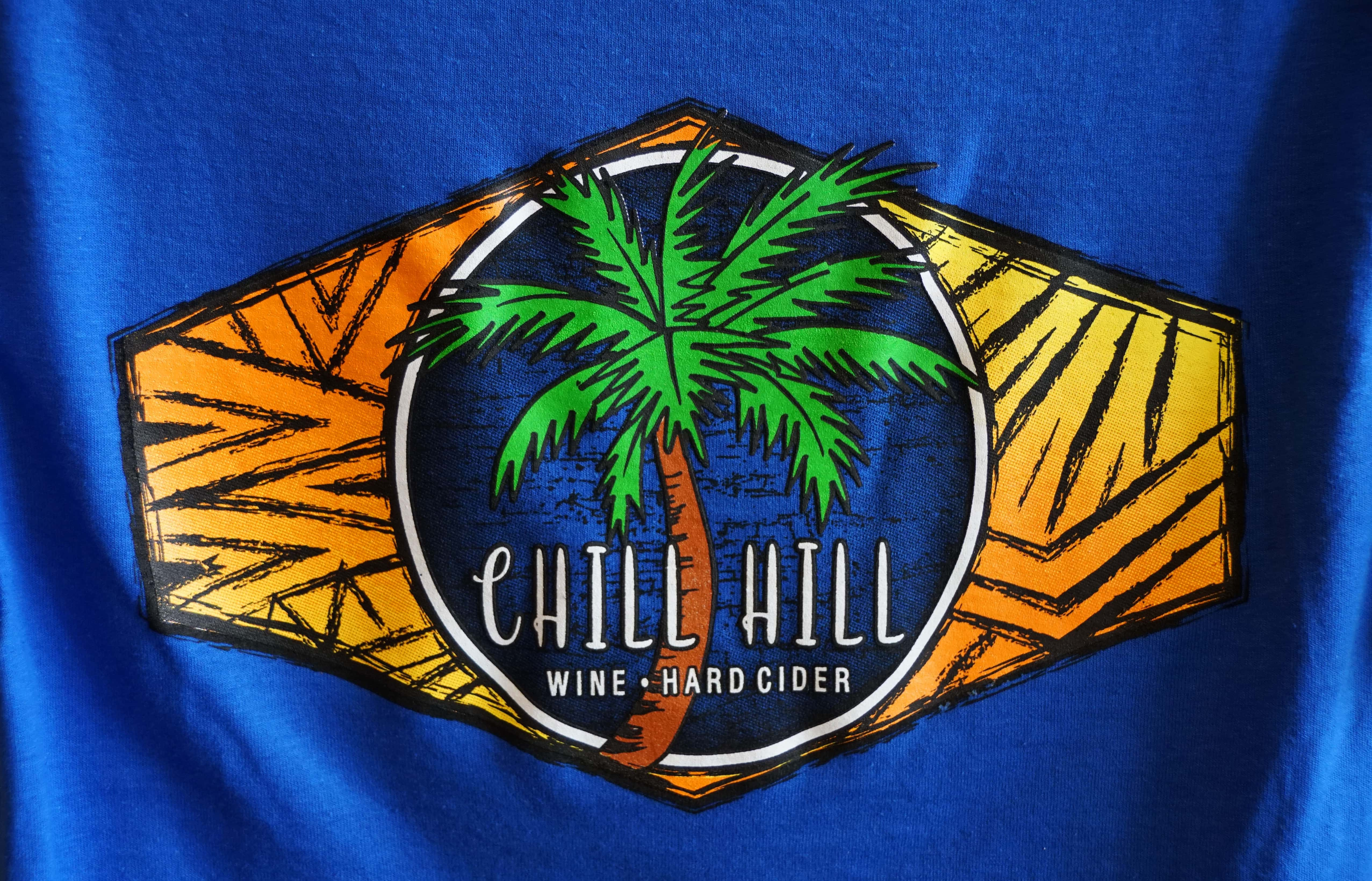 The newest entry to the Southwest Michigan Wine Trail formally takes a bow tomorrow, Saturday, June 22nd, when Chill Hill Winery debuts its tasting room Grand Opening celebration in downtown Baroda.
Chill Hill is a formal tasting room subsidiary of Arrowhead Vineyards from the Nitz family which boasts the largest wine grape acreage anywhere east of the Rocky Mountains. They have nearly 400 acres planted in wine grapes across Michigan's Great Southwest, and actually provide wine grapes to wineries in Michigan, Illinois, Indiana, Wisconsin, Iowa, Missouri, Kentucky, Ohio, and Pennsylvania. It's Chill Hill that is the most special among those because it's the culmination of the dream of Dan Nitz and his daughter Ashley who operate the new tasting room at the Baroda crossroads for wine country.wineries in Michigan, Illinois, Indiana, Wisconsin, Iowa, Missouri, Kentucky, Ohio, and Pennsylvania.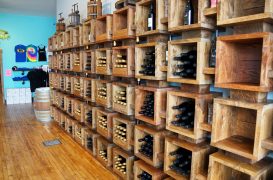 Ashley tells me that her dad, Dan, owns about 400 acres of wine grapes, and while she is busy in the Lake Michigan College Wine & Viticulture Program with Mike Moyer, they are currently taking their grapes to Traverse City to their phenomenal Winemaker, Doug Matthies. Ashley, who manages the new Chill Hill tasting room is in her final semester at LMC and will graduate from the Oenology program on August 8th with hopes of someday becoming the master winemaker for Chill Hill.
Ashley says the fun of naming Chill Hill stems from the fact that, "Every year instead of getting presents, my dad takes me, my sister and my son down to Florida, and every year we're driving and thinking about things. This has always been my dad's dream, to open a winery and tasting room, and we think it's something cool. My dad's obsessed with Jimmy Buffet, Margaritaville and Kid Rock, so he's a big party wolf himself, and we finally just figured the best thing to call it would be Chill Hill." She notes, "When we bought a sizable new plot of acreage nearby, you can see all of Baroda from the top of this hill, and there's this lone oak tree and it's just very "chill" there, thus, the name!"
Headed to Florida they also went to a place that had a tremendous amount of beautiful art, and, "We just started tying everything together after that, to make it Chill Hill."
Doug Matthies, the winemaker, is in Traverse City and they visit him all the time and help him create Chill Hill wines, and he bottles it for their brand.
Ashley says, "After a few more practice harvests under my belt, it is my goal, to become our winemaker." She also designs all the bottle labels herself, and loves to keep the ideas flowing.
They're planning a huge party tomorrow, Saturday, June 22nd, beginning at 11am, featuring wine tastings of Chill Hill wines, food from Jim's Smokin' Cafe starting at noon, and live music from 2pm until 5. A raffle from Live 99.9 Radio offers up prizes including a Grape & Grain Wine Tour for 4, an automatic corkscrew, wine aerators, cups, t-shirts, and free wine tastings, all part of their Grand Opening.
It's your chance to peruse the massive antique corkscrew collection displayed on the wall on the backbar. Thjere are dozens on display, with at least one dating back to the 1800s. Some are made from old boar tusks and such.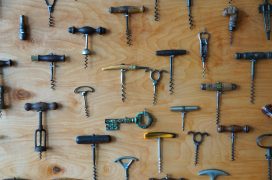 Chill Hill is a sizable tasting room with lots of space in the house for private parties, as well. Their ciders on tape are crafted from fresh Michigan apples and made by the same winemaker, and can be canned live right before your eyes for takeout.
Chill Hill has a staff of four people and Dan Nitz helps out on weekends, as well. You'll find them in the house from 11am til 7pm daily, and noon to 5pm on Sundays. They also serve snacks to go with drinks but they have no full kitchen, just offerings like guacamole and cheese and crackers for now, as they remain focused on the wine for now.
The long, beautiful bar top is a live edge style, crafted by Steve Livengood of Three Oaks. It helps them to stand out from other tasting rooms, as do their bar stools, the unique corkscrew collection, and the bright fun atmosphere inside.
The source of their grapes, Arrowhead Vineyards, is located in the heart of Michigan's "Wine Country." Consisting of more than 375 acres of both juice and wine grapes, they are proudly family-owned and operated. Seven generations strong, they continue the traditions established by James Nitz since 1963 on the family estates.
The Nitz family says that over the years needs have changed, and experimenting with many varietals, they now have over 15 different wine grapes and three varieties of juice grapes that grow best in Berrien County climates. One of those includes an elegant dessert wine, otherwise known as "Ice Wine." Having a food license they are able to use both their wine presses to transform the frozen berries into juice right on the family farm, and it is then sold and shipped to wineries.
The rolling hills of vineyards flow between Baroda and Berrien Springs in gravely loam soils. The Lake Effect climate allows for the growing of both vinifera and hybrid varieties. Their fruit is thinned to the specific wineries requested price per ton for crop levels/acreage.
Dan Nitz says, "Our team of employees is, we believe, the best in the business. We share a like-minded attitude in that we all genuinely push for perfection and improvement at all levels, from grapes to the glass. Cheers to that!"
Being a commercial grape supplier, Arrowhead Vineyards sells all production to small and large winery clients for use in their own brands, many of which have garnered national awards. Their ice wine juice even made its way to Washington DC to be served in the White House once in wine form. Owning multiple semis we have the option to personally deliver supplies directly to other wineries, or they can pick them up right at the farm.
Every year Arrowhead Vineyards is improving and expanding in Pure Michigan, and now with their own tasting house in downtown Baroda at Chill Hill Winery. You'll find the Chill Hill tasting room at 8992 First Street in downtown Baroda.