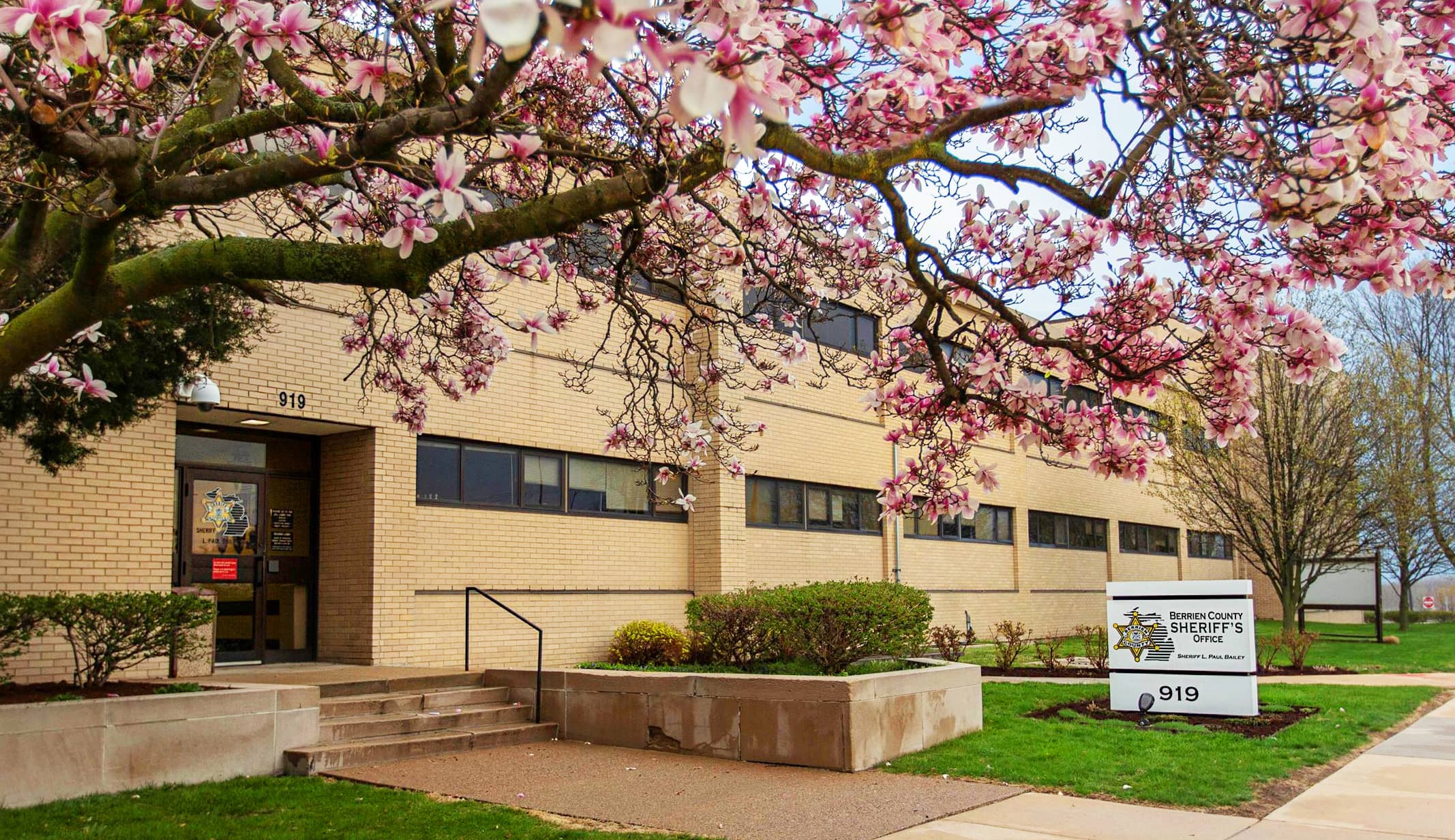 Citing the surging numbers stemming from the pandemic, Berrien County Sheriff Paul Bailey is announcing the shut down of his office's records lobbies in both St. Joseph and Niles.
The Berrien County Sheriff's Office says, "Out of an abundance of caution and an attempt to prevent the spread of COVID-19, the Berrien County Sheriff's Office Records Lobby in both Saint Joseph and Niles will be closed to the public effective immediately."
The dispatch from Bailey's office adds, "At this time, the records lobbies will remain closed to the public indefinitely. The Sheriff will continue to reassess the risk as more information is released by Federal, State, and Local Health Officials. Once the Sheriff determines a date for the re-opening of the Record Lobbies an updated press release will be sent out."
During the shutdown, Records Department employees will continue to work at the Sheriff's Office and will be available by telephone, e-mail, and fax.
Obtaining a Pistol Purchase Permit, Sex Offender Registration Updates, and Fingerprinting are all postponed until the Records Lobby re-opens to the public.
The Sheriff's Office Records Department is offering the following alternatives to in-person filing of forms during the shutdown:
Pistol Sales Records and Licenses to Purchase can be MAILED when they are completed and the gun has been purchased. Mailings should be addressed to:
Berrien County Sheriff's Office
Attn: Records Department
919 Port Street
St. Joseph MI 49085
Freedom of Information Act (FOIA) requests along with most requests for information can be handled by mail (at the above address), by fax to (269) 982-8650, or by e-mail to: sdrecords@berriencounty.org.
Responses to those requests can be returned to the requester in the same manner as it was received.
General questions may be directed to Records Department employees Monday – Friday from 8:00 AM to 5:00 PM by telephone at (269) 983-7141 ext. 7211.