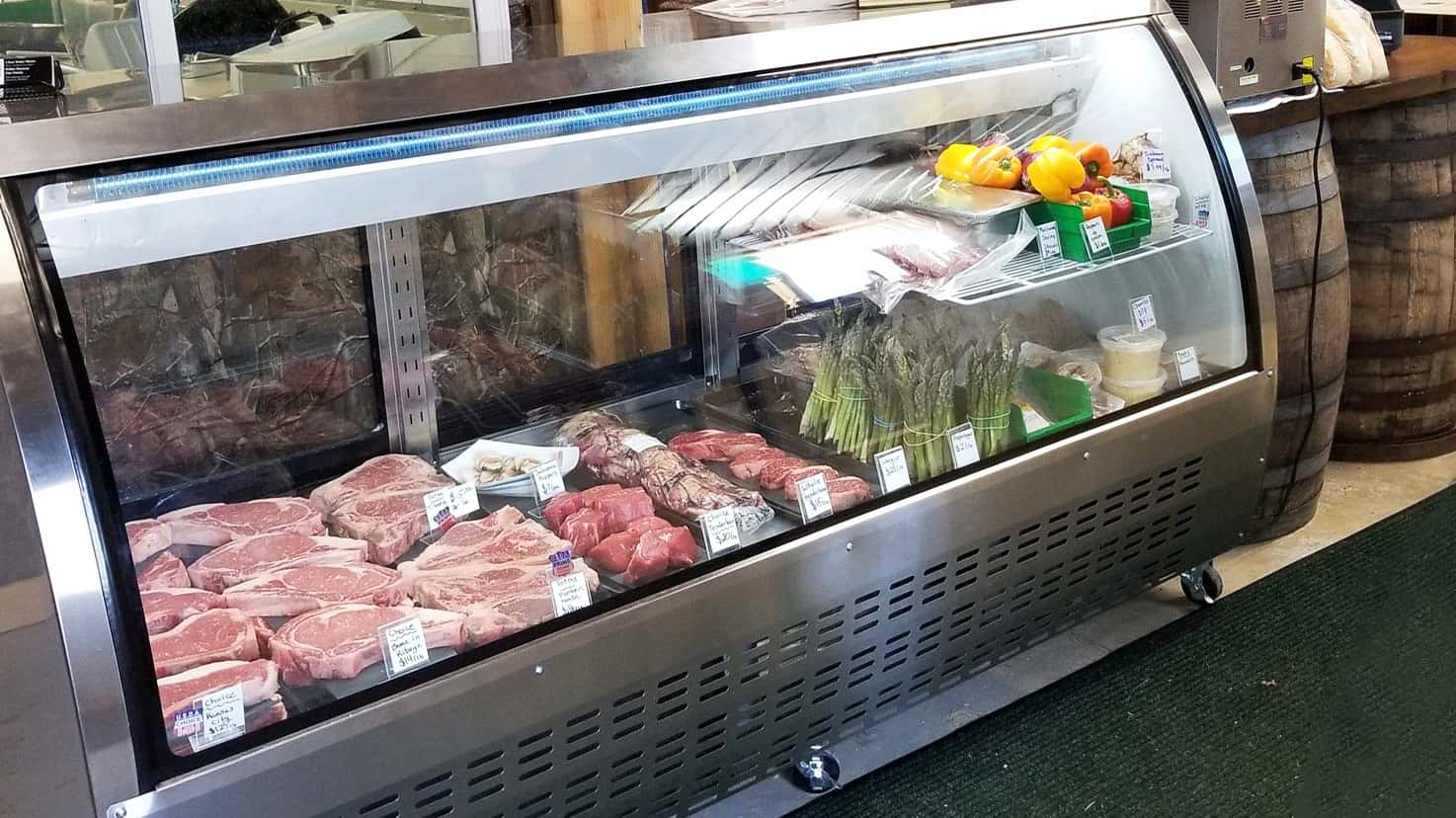 When you live in the heart of an agricultural oasis like we enjoy in Michigan's Great Southwest it's pretty easy to be a part of the farm to table movement with great regularity. While many among us long ago discovered the beauty and the bounty of the local harvest table, there's another segment of the population that has rapidly discovered the farm to table freshness of locally sourced meats thanks to guys like Tim Nimtz and Willie Hannan.
I first shared the Tim & Willie story with you in the fall of 2016 when they went mainstream with Clear Water Meats butcher service anchored in Eau Claire. At that time they were a couple of 25-year old entrepreneurs who had sought out something more in life than simply punching a time clock for somebody else and had made the quantum leap to go into business for themselves by helping deer hunters across the region with the processing of their catch, and evolving into custom butcher services for cows, pigs and other animals.
Well, thanks to the driving force of a customer base that wanted more, Clear Water Meats advanced to a full retail service as well.
As Tim puts it, "Once our processing of domestic livestock gained traction we had a large amount of interest in people wanting local meat." At that point, they started processing and selling beef that we were already raising on the Nimtz family farm.
Tim adds to the story saying, ,"Selling a large amount of beef in quarters, halves and whole beef we ran into another vast number of requests for us to sell individual packs of steaks, burgers and many other things, and we suddenly realized that there was another huge niche market opportunity in Southwest Michigan." That niche market was a retail meat market, "But not just any ordinary meat market, rather a true farm-to-table operation where we are not only the ones selling the meat, but we're also the people processing the animal off the rail, and the same people raising the animals."
They had already doubled the square footage of their operation with an addition and a livestock holding barn and future retail area. Coming off of an extremely successful deer season in 2016 they had entered some of their products in the Michigan Meat Association's statewide competition in Lansing. They came home with State Champion specialty game meats with their Venison Jalapeno & Cheese Salami and Grand Champion Smoked Fish with a Hot Smoked Brown Sugar Salmon.
Up next they hit the road and talked to several top notch area restaurants and began supplying meats to such places as the Mason Jar Cafe in the Benton Harbor Arts District, Tosi's of Stevensville and the Doggie Bag Hot Dog purveyors.
Logic said, jump at the opportunity to open a full-fledged meat market in the Eau Claire area. As Tim notes, "Inasmuch as our only grocery store (Harding's) had closed and the community was anxious for a new source, why not us?"
It wasn't quite as simple as that however, as Pipestone Township repeatedly tabled their request for an ordinance amendment to include a retail operation at their establishment. Undaunted when the township board eventually turned down their request for permission to add retail to their butcher shop facility, they reached out to the Michigan Department of Agriculture who put them in touch with the Right to Farm Department.
Since they are fifth generation grain and livestock farmers who operate around 600 acres that have been in the family for more than 100 years, and raise around 100 head of cattle a few blocks north of the butcher shop, they qualified under the Right to Farm Act which paved the way for the launch of Clear Water Meats retail Farm Market in the spring of 2018. Their dogged determination won out, and the results have been nothing short of spectacular.
Tim tells me, "2018 was a phenomenal year for us even though it was our first season of having our Meat Farm Market open," and adds, "I would say with the help of social media and word of mouth, news spread like wild fire to the neighboring communities and also visiting Chicagoland residents in places like the Sister Lakes and Paw Paw Lake areas."
The guys argue that, "Clear Water Meats Farm Market is the only place in the whole area that can tell you exactly where and how the meat was raised, who it is taken care of, and how we handle your meat." They say it is also one of the very few places you can find USDA Prime beef and a wide variety of specialty products and cuts. All of the animals on Nimtz Farms are all natural, steroid- and growth hormone-free. While their prime focus is beef, they also raise goats, lambs, chickens and ducks.
Tim adds, "We are most definitely known now for our great steaks, vast selection of hand made bratwursts and other great concoctions we come up with on a weekly basis."
Nimtz and Hannan say that apart from their retail Meat Farm Market, they just wrapped up with their 4th annual deer season, saying, "We ended 2018 processing a little over 600 deer," and noting, "Clear Water Meats' deer processing has been gaining great traction as Southwest Michigan's premier deer processor." They also point out that with competitor deer processors continually retiring and going out of business, "We are now one of the last remaining deer processors in the area, and what sets us apart from other deer processors is that we are inspected continuously by multiple agencies and the only place that makes everything in house and doesn't send out your meat for specialty products."
So what's in the future at the burgeoning business in Eau Claire? Tim says, "We look forward to what 2019 brings us as we are already planning on replacing all coolers and freezers to accommodate however many deer we receive.  We will always be the one place that always has room for your deer." Then he teases the dreams of future goals which include, "A second location and also the possibility of opening a restaurant somewhere close!" There's the ultimate stay tuned message.
You can find Clear Water Meats Butcher Shop and Retail Farm Market at 5976 Old Pipestone Road in Eau Claire, and by phone at (269) 208-4970. Their hours of operation are Thursdays through Saturdays from 9:30am to 7 pm. Here's a link to their website, as well: http://www.ClearWaterMeats.com.