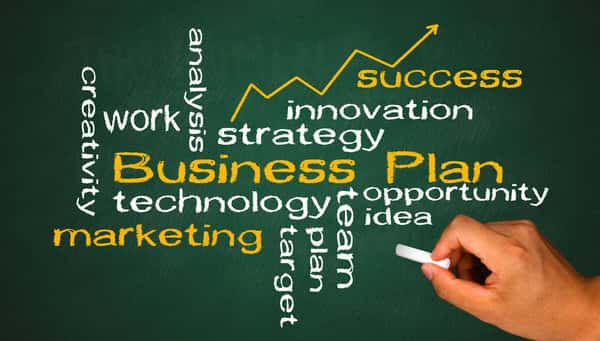 The innovators and entrepreneurs among us have another shot at fame and at least a slice of a fortune again this year thanks to the team at Comcast Business. Last year, you may recall, the crew at Big Head Farms of Benton Harbor earned a cool $10.000 in cash during the 2015 competition.
Officials from Comcast Business have announced this week that for the third consecutive year the company will seek out the nation's most innovative startup companies and entrepreneurs to participate in its Innovation 4 Entrepreneurs competition. Current and aspiring business owners can enter the competition for a chance to win up to $30,000 and participate in a day of mentoring with teams of business experts who will provide advice on how to implement their plan.
Based on a 250-word essay submission, applicants will answer the question: How could your business use technology to help enhance your business? Startups and entrepreneurs are encouraged to visit the Comcast Business Community to submit their application and essay and review the full program details. Entries are due by March 12, 2016.
Amy Torf is owner and founder of the Northbrook, Illinois-based Noggin Builders. They were a national winner in the competition last year. Amy tells us, "Winning the competition has helped Noggin Builders tremendously. We've been able to purchase and incorporate innovative new technologies that our children actually use in class, including robots they can build and program." Noggin Builders' mission is to provide children ages 2 to 12 fun, hands-on activities designed to help them build critical thinking and problem solving skills.
Torf added that since winning the competition, Noggin Builders has made plans to change location, double its classroom space and create a place making space for area children and adults. She said the technology and advice she received from Comcast is helping to fuel Noggin Builders' expansion.
Entries for this year's competition will be judged and two winners will be selected in each of the 15 Comcast Business Regions: one winner for startup companies (defined as having been in business for two years or less) and one winner for entrepreneurs (those in business for more than two years). The 30 regional winners will each earn $10,000 in cash.
From the regional winners, six grand prize winners will be selected – three startups and three entrepreneurs – who will earn an additional $20,000 in cash, plus a trip to Philadelphia to spend a day attending group sessions with industry experts, who currently include: Anita Campbell, Founder, CEO & Publisher of Small Business Trends; Robert Irvine restaurateur, TV star and entrepreneur; John Jantsch, Marketing Consultant, speaker and best-selling author; Denice Hasty, Senior Vice President, Product and Marketing, Comcast Business; Sam Schwartz, Chief Business Development Officer at Comcast; Louis Toth, Managing Director for Comcast Ventures; and experts from Drexel University's Charles D. Close School of Entrepreneurship.
Regional winners will be announced April 25, 2016. Voting from among the regional winners will take place between April 26 – May 13, 2016. The six grand prize winners will be announced June 6, 2016 with the Grand Prize event planned for August 2016.
Denice Hasty is Senior Vice President of Product Management & Marketing at Comcast Business. She says, "Startup businesses and entrepreneurs play a key role in developing our economy and creating new jobs across the country, and technology can play an important part in helping them turn business goals into reality." She adds, "We have seen amazing ideas and examples of innovation from past i4E winners and participants, and we look forward to bringing opportunity to more innovative startups and entrepreneurs this year."
Comcast Business, a unit of Comcast Cable, provides advanced communication solutions to help organizations of all sizes meet their business objectives. Through a next-generation network that is backed by 24/7 technical support, Comcast delivers Business Internet, Ethernet, TV and a full portfolio of Voice services for cost-effective, simplified communications management.
For more information, call 866-429-3085. Follow us on Twitter @ComcastBusiness and on other social media networks at http://business.comcast.com/social.
With nearly 7,000 local employees, Comcast's Greater Chicago Region (www.comcastgcr.com) serves customers in central and northern Illinois, including the Chicago area, northwest Indiana and southwest Michigan. "Like" Comcast's Greater Chicago Region on Facebook by visiting Comcast of Illinois, NW Indiana and SW Michigan. "Follow" Comcast's Greater Chicago Region on Twitter at @ComcastIllinois.
The online application and full program details for Innovations 4 Entrepreneurs can be found by clicking the link below: