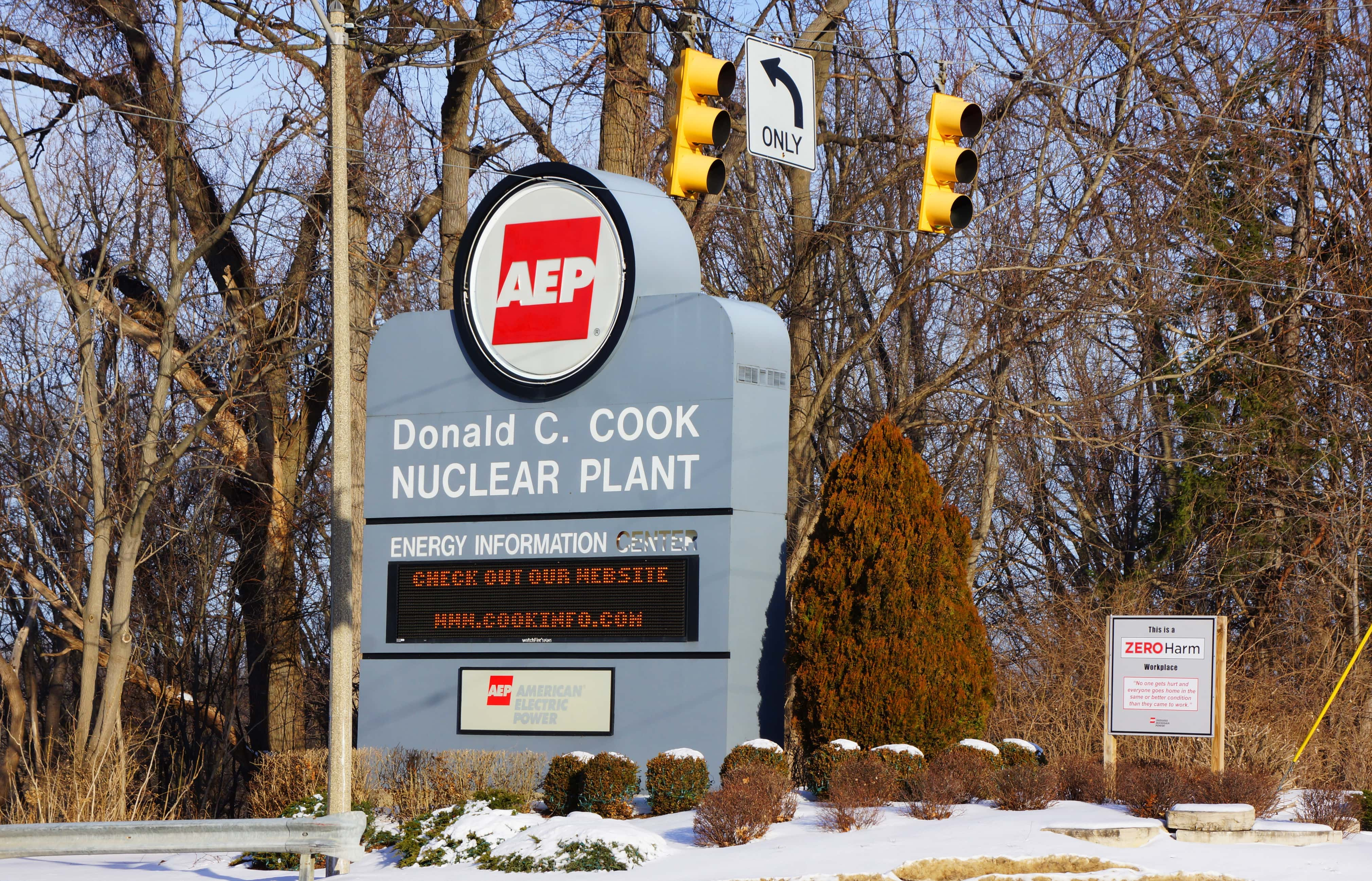 The crunch at your favorite breakfast place might be a little less packed, and in the spirit of the original Christmas story, you're not as likely to find "no room at the inn," in the days ahead following completion of the Cook Plant's most recent refueling process in Bridgman.
The army of some 1,150 contract workers will be packing their bags today and heading off to the next task, wherever that may take them.
Indiana Michigan Power's Cook Nuclear Plant Unit 2 completed its refueling outage which began in early October, connecting to the transmission grid at 1:51 pm, this afternoon, Tuesday, November 19th. The outage lasted 48 days this time.
In addition to refueling the reactor and performing regular maintenance and testing activities, other significant project work included:
Modifications to the unit's solid state protection system
In-service inspections of the reactor vessel
Replacement of the reactor vessel hold down spring
Heater drain pump mechanical seal replacements
Fuse upgrades on the control room instrumentation distribution system
Replacement of the west motor driven auxiliary feed pump room cooling system
Joel Gebbie, Senior Vice President and Chief Nuclear Officer at Cook says, "The work performed inside the reactor was a particularly important milestone for us," adding, "It showed that much of the work we have been doing over the past several outages has paid off and that the integrity of our reactor has been, and will remain, reliably sound going forward."
Prior to the start of the outage, Cook's Unit 2 had operated at a capacity factor of 98.83-percent, generating 14,239,220 megawatt-hours of electricity.
About 1,150 contracted workers supplemented the regular 1,100-person plant staff leading up to and during the outage. More than 9,500 maintenance, inspection and equipment modification job activities totaling 230,000 work-hours were completed during two daily 12-hour work shifts.
At full capacity, Cook Plant's 1,084-net MW Unit 1 and 1,194-net MW Unit 2 combined produce enough electricity for more than one and one half million average homes. Indiana Michigan Power is a wholly owned subsidiary of American Electric Power.