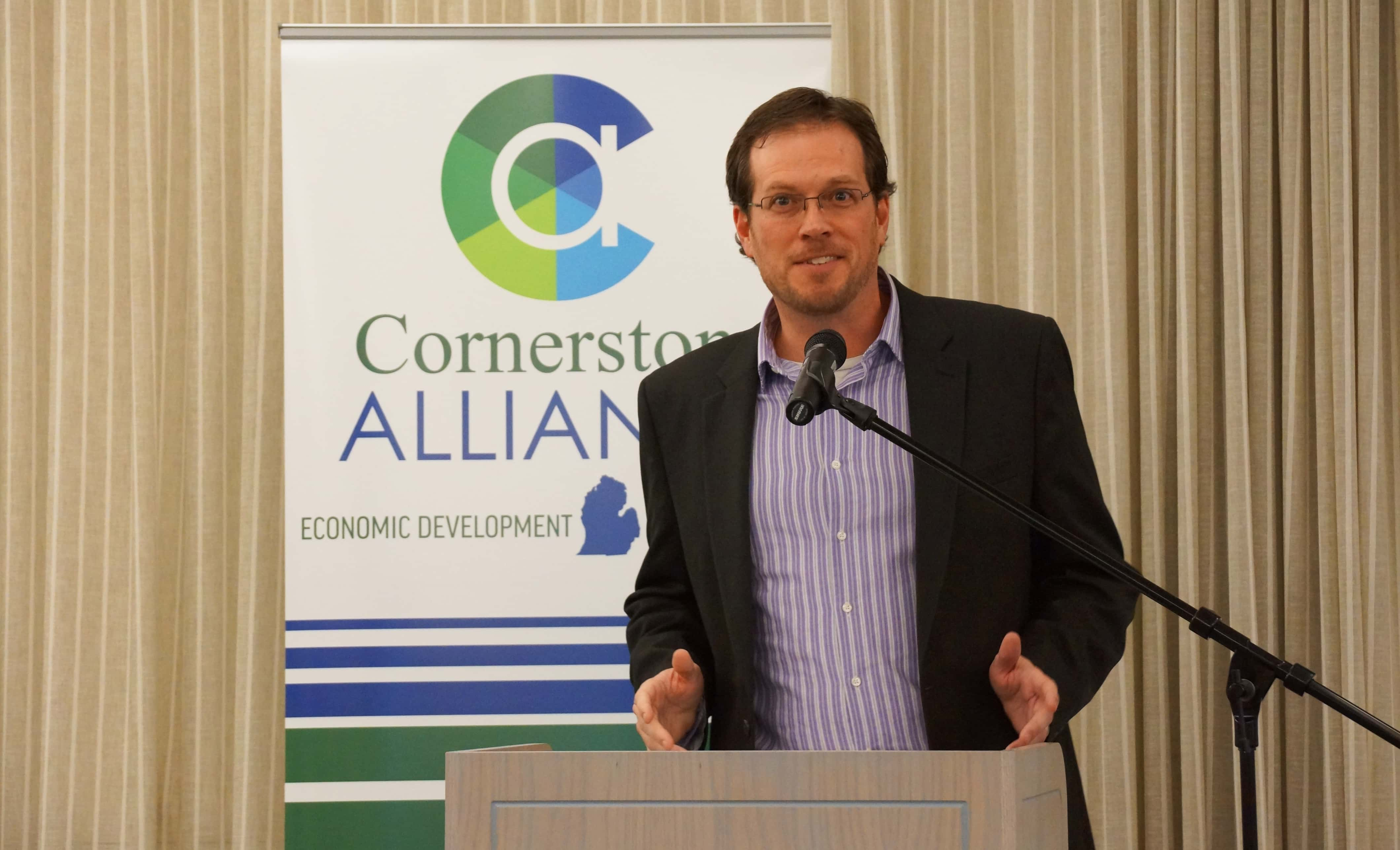 When Rob Cleveland joined the ranks of the International Economic Development Council as a Certified Economic Development Professional, that organization got a lot more than just another advocate for quality, ethical work in the economic development arena. They earned themselves a work horse.
Cleveland, the charismatic head of Cornerstone Alliance, is not unlike the proverbial Energizer Bunny...he just keeps going and going and going. In fact, this entire week he's been working in a small town in the Piedmont region of North Carolina that was impacted by Hurricane Florence last fall.
We always hear the heroic stories of first responders who race into the breech to handle the tough physical job of rescue and recovery operations...and those efforts go on well beyond the early headlines and the follow up documentaries. What often times flies completely under the radar is the work of people like Rob Cleveland and a volunteer he's been working with this week by the name of Jacob Everett, a colleague, from the Indy Partnership in Indianapolis.
Together, they have hunkered down in Robbins, North Carolina...a town of around 1,000 people...slammed by last September's hurricane force winds, rains and flooding.
Their recovery work, under the auspices of the International Economic Development Council, has been focused on helping the City Manager of Robbins, North Carolina, David Lambert, to create action steps for a community master plan, and charting the steps beyond that master plan. They've been assisting with plans for downtown improvements and funding sources there, and have helped the community explore ways to make it more attractive for entrepreneurs. They've worked to address capital needs that the Federal Emergency Management Agency recovery efforts will not be covering, including a capital improvement plan for Robbins.
Members of the International Economic Development Council (IEDC), like Rob, have asked many times over the years how they can assist communities impacted by disasters. Many communities throughout the country are in the long-term recovery phase from disasters and severe economic disruptions occur every year.
That means that the IEDC is always recruiting members to volunteer their professional expertise toward the recovery of disaster-impacted communities. Including those willing to serve on panels of advisers willing to provide technical assistance services...those, like Cleveland, willing to deploy for a week to work on recovery tasks...and even simply addressing webinars, seminars and conference sessions to help.
IEDC says that volunteers serve from as little as a few hours from their home base or as much as one to two weeks in a community, depending on the assignment.
For the past several years, Rob has also taught Strategic Planning to new economic developers at the Michigan Economic Development Association's Basic Economic Development class in his bid to give back to the professional community that has given him so much.
He recognizes that his efforts not only help the community or organization he's giving a boost to, he also earns valuable, practitioner-oriented experience that increases the value he brings to the table right here at home in Michigan's Great Southwest when he's working with local agencies, organizations, municipalities and businesses large and small on recruitment, expansion, attraction, retention, and other critical assets we need to succeed.
Cleveland is always scanning the horizon for ways to improve every community under his watch, and the networking that stems from even his volunteer work with other economic development professionals, site selectors, real estate developers and beyond is invaluable in advancing the efforts his team at Cornerstone Alliance work on every day from their headquarters on Main Street in Benton Harbor's central business district.