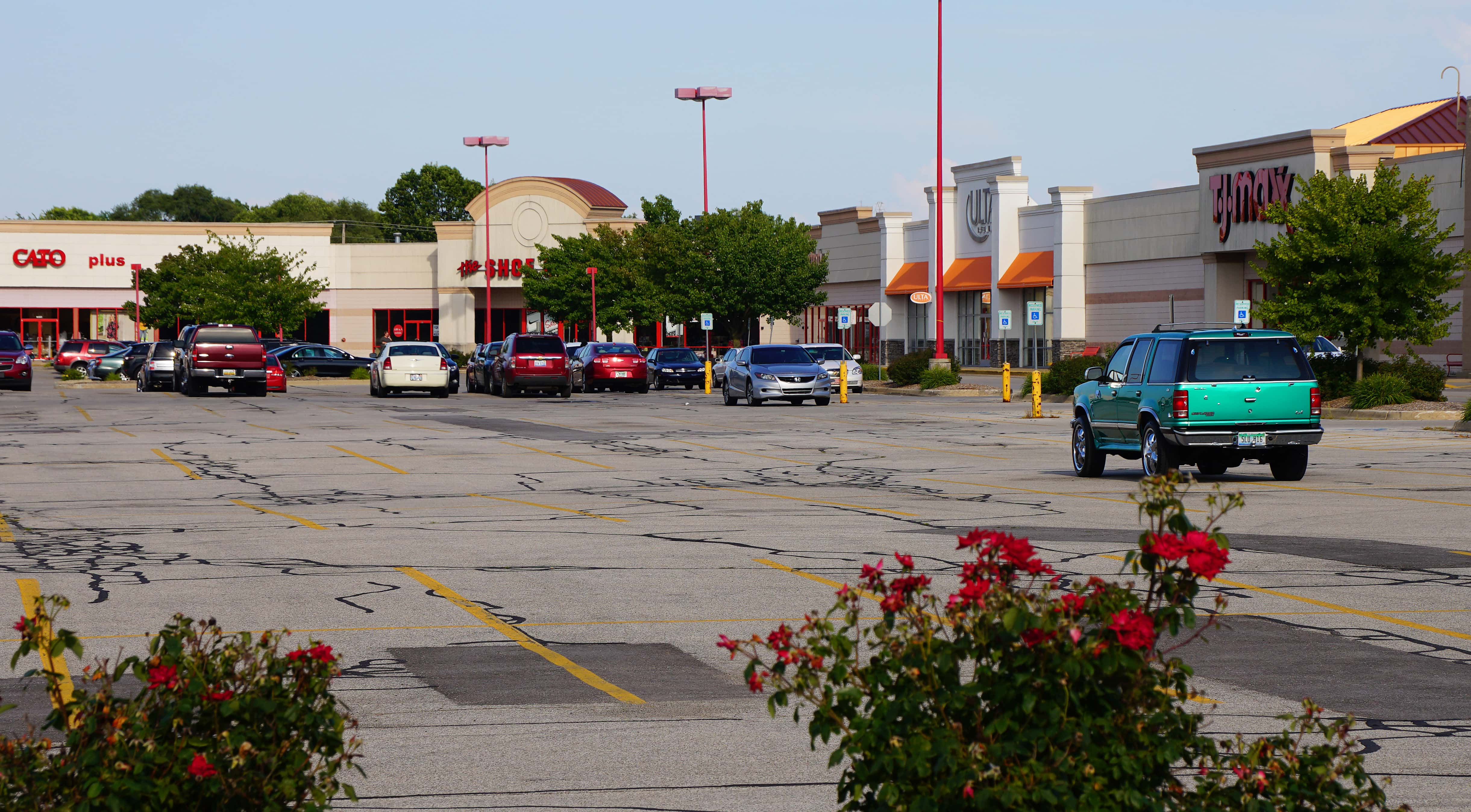 Looks like that trip by Cornerstone Alliance and Benton Charter Township to the largest real estate conference in the world earlier this year is paying off.
Thanks to that trip to Las Vegas in May, Berrien County's largest and most concentrated retail trade sector will get some serious scrutiny by potential new retail stores and developers over the next six months thanks to a striking new partnership between Cornerstone Alliance and the nation's leading retail recruitment and development firm.
Cornerstone Alliance has partnered with The Retail Coach to identify prospects to occupy properties within the Fairplain Plaza and the surrounding area in Benton Charter Township, in a new six-month partnership that began last Friday, July 27, 2018.
Cornerstone Alliance President Rob Cleveland says, "Retail recruitment is a data-driven science," and he adds, "We have met with the top firms in the country and attended the largest real estate conference in the world.  We're confident that The Retail Coach is the right partner to maximize the spotlight on our retail trade area that will align national brands to the needs of Berrien County residents."
Cleveland exudes confidence in the new partnership saying, "We believe strongly that putting resources into this effort will propel the investment made by developers like Lormax Stern, and grow the retail options in the Twin Cities. We know this will be successful and we plan to use this model to recruit retailers to other municipalities in Michigan's Great Southwest."
Kelly Cofer is President & CEO at The Retail Coach. Cofer says, "This is Rob's and Cornerstone Alliance's first push into retail economic development and we are excited to partner with them." Cofer adds, "Benton Charter Township has been a super-regional retail destination for years and our assignment is to sustain their existing retail base then identify and recruit new retail and retail development."
Will Kline, meanwhile, is Project Director at The Retail Coach. Kline notes, "As one of the largest retail draws in the region, the Fairplain Plaza in Benton Charter Township is a key component to the quality of life in Michigan's Great Southwest. Our team is excited about working alongside Cornerstone Alliance to support their existing retail tenants as well as identifying new prospects to increase the overall retail opportunities for Berrien and surrounding counties."
The first step in The Retail Coach process is to determine the retail trade area. The retail trade area is defined as the boundary from which Benton Charter Township draws 80-to-85-percent of its primary consumers. Once that is established, The Retail Coach team will conduct a gap/opportunity analysis to identify the retail sectors that the market's primary consumers are leaving the area to purchase. Essential to determining the types of retailers to target for recruitment, the gap/opportunity analysis will identify existing retail gaps, or surpluses and leakages.
With that information in hand, The Retail Coach team will then prepare a full suite of reports and marketing tools to promote Benton Charter Township proactively to retailers and developers. In addition to proactive retail recruitment, The Retail Coach will represent Benton Charter Township at national and regional trade show conferences during the duration of the partnership.
Greg Vaughn, Cornerstone's Chief Operating Officer admits, "There is a need for goods and services by our area residents that still isn't being met." Vaughn suggests, "Working with The Retail Coach will allow Benton Charter Township to get the exposure necessary to be considered for new locations by national brands looking to grow in our market. Recruiting a new retailer to Benton Charter Township will create a destination that will benefit the entire regional economy."
Cornerstone Alliance, a non-profit, investor-governed, economic development organization, is Berrien County's lead economic development agency and is primarily focused on increasing employment opportunities, private sector capital investments and the local tax base in Michigan's Great Southwest; with specialized business services offered in economically distressed areas.
Founded eighteen years ago in 2000 and based out of Tupelo, Mississippi, The Retail Coach is a national retail consulting, market research, and development firm that combines strategy, technology, and creative expertise to develop and deliver high-impact retail recruitment strategies to local governments, chambers of commerce, and economic development organizations.
Through its unique Retail360 Process, The Retail Coach offers a fully customized system of products and services that better enable communities to maximize their retail development potential.  Their experience in leading municipalities in over 500 communities in 32 states is designed to create better, stronger places to live and work.