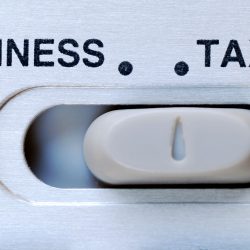 Now that Benton Harbor is implementing a new city income tax, the business community will need to know how to handle compliance issues involving the new tax which applies to not only the businesses themselves, but also to both those who work for them and reside in the city, and those who work for them but live elsewhere. All are impacted by the new tax law at the beginning of the new year. Fortunately, Cornerstone Alliance is taking upon themselves to help assure business owners they're doing things properly under the law.
As a result, business owners in the community of Benton Harbor began receiving personal invitations today from Cornerstone and the certified public accounting firm of Plante Moran, one of the largest such agencies in the the state.
The invitation is to a couple of open forums slated for Wednesday, December 20th at both 8am and noon. Each session will take place in The Oak Room conference facility at The Citadel, located at 91 Hinkley Street across the street from Water Street Glass Works in the Benton Harbor Arts District.
Cornerstone Alliance President Rob Cleveland says, "As the lead economic development agency, it is very important that we are doing all we can to help our existing businesses stay informed of the various changes that effect their business." Cleveland adds, "Nothing will have a greater impact on Benton Harbor-based businesses than the recently imposed income tax."
The joint forums assembled by Cornerstone and Plante Moran will deliver compliance and reporting guidelines to the business community as each relate to the new City of Benton Harbor income tax. However, no legal advice will be given. Business owners and Human Resources (HR) representatives who attend will be provided with ways each business can prepare for the income tax, and answer individual questions about income tax compliance.
Cleveland points out that all businesses in the city have to prepare themselves and be in compliance, inasmuch as the income tax goes into place on January 1, 2018. He adds, "Cornerstone Alliance sees this as an obligation to help Benton Harbor businesses be as prepared as possible for the tax changes."
Plante Moran, with local offices in the Edgewater District north of the St. Joe River, has a long history of income tax compliance based on its work throughout the State of Michigan, and Cleveland adds, "We are appreciative of Plante Moran's willingness to partner with us to provide guidance to our area businesses, free of charge, so these businesses don't miss a beat after the New Year."
Those wishing to attend are being asked to RSVP by email to events@cstonealliance.org for the 8:00 am or Noon session on Wednesday, December 20, 2017 at the Oak Room at the Citadel, 91 Hinkley Street, Benton Harbor.