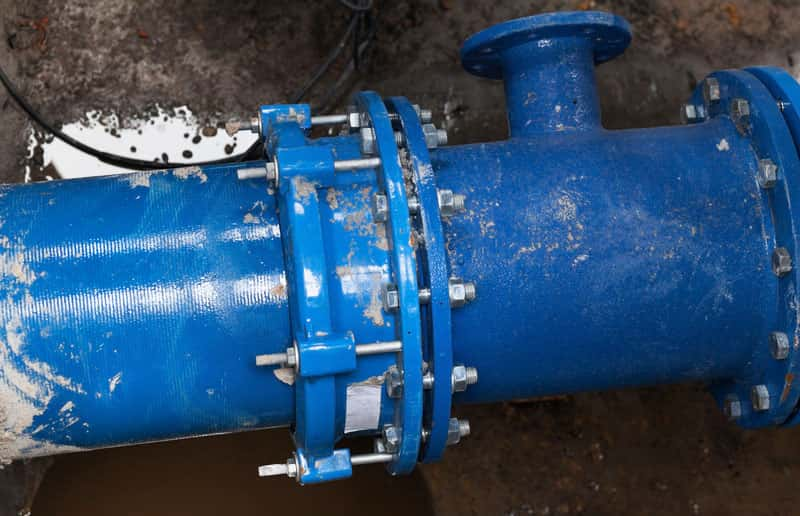 In response to a growing concern around contaminated drinking water, Cornerstone Alliance has created a program to provide free water testing for businesses located in Benton Harbor. Eligible businesses include those located in a commercially-zoned building within the City of Benton Harbor.
Villa Environmental Consultants and Huntington Bank, both located in Benton Harbor, are providing resources to ensure safe water for Benton Harbor businesses and their patrons. Testing services are available immediately and results are returned within two weeks after sampling. Testing can be arranged by contacting Cornerstone Alliance.
Rick Villa, President of Villa Environmental Consultants, has spent his career based in Benton Harbor, and has provided health, safety, and environmental services since 1979. Villa Environmental provides services throughout the State of Michigan and has been testing lead in water in Benton Harbor for many years. Huntington, with a banking center on Main Street in Benton Harbor, supports activities in underserved or distressed areas that help attract and retain businesses and residents, as well as create, retain or improve jobs.
"Clean, safe drinking water is the right of, and expectation for, every Benton Harbor resident," said Rob Cleveland, President of Cornerstone Alliance. "Cornerstone Alliance believes that local and state officials will take quick and appropriate action to replace water service lines in Benton Harbor. This free water testing program will bridge the gap until lead sources are identified and replaced, and the program will be accessible for any business located in Benton Harbor."
Businesses interested in having water tested should visit cstonealliance.org/testing and fill out a short survey. You can also contact Kyle Smith for assistance via email at ksmith@cstonealliance.org. The testing program will be available to businesses until all available funding has been utilized.
Benton Harbor residents and home-based businesses can have water tested in their homes, free of charge, by contacting the City of Benton Harbor at (269) 927-8471.
The community is still in need of volunteers to help distribute water. Those interested in volunteering can do so by visiting www.UWSM.org.