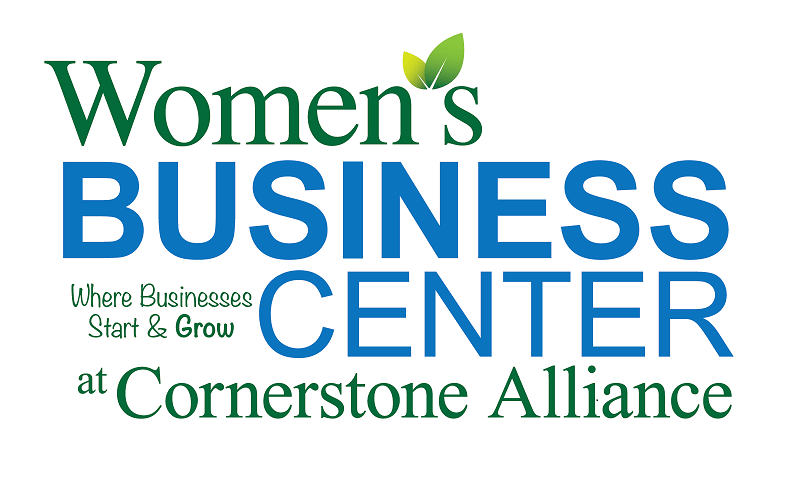 Five new free webinars from the Women's Business Center at Cornerstone Alliance are on tap during the month of July as Berrien County's lead economic development agency continues to help businesses recovering from the coronavirus pandemic. A wide range of topics is on the agenda thanks to special funding from the U.S. Small Business Administration.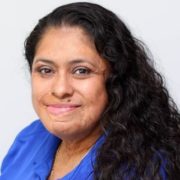 Maria Zavala-Paredes will join the July lineup, continuing her series from last month. With over 10 years of experience in personal financial assistance, she will help guide you through budgeting and debt management during the Coronavirus pandemic.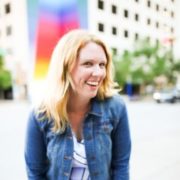 Meagan Francis of Sunset Coast Media has big plans to educate business owners about the importance of thinking outside of the box in regard to technology and best practices in child care during the pandemic.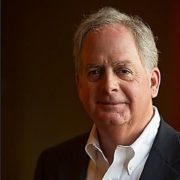 Dana Hullinger brings his plan to explain how to manage the essential three "R's" in business operations and supply chain during this time.
The goal of the series underwritten by the SBA is to provide enhanced education, training, and business advice to small businesses on how to overcome the aftereffects of the COVID-19 pandemic. Through the grant, the WBC continues to host the free webinar series featuring subject matter experts on a range of topics that provide businesses with best management practices and key information on how to operate effectively now and post pandemic.
You can register for any or all of the webinars in advance by clicking the link below each topic.
Budgeting and Managing Debt
Maria Zavala-Paredes
July 2, 2020 10:00 am – Creating a Crisis Budget
Participants will be able to identify types of income during COVID-19, track income, identify and trim expenses, and track expense. You will walk away with tips and resources to help tackle difficult financial decision amidst this pandemic.
July 16, 2020 10:00 am – How to Manage Debt Through COVID-19
Upon industries reopening and employees returning to work following the COVID-19 pandemic, you will need to prepare for the impact generated by your debt. In this workshop, you will walk away with tools and resources to help you manage incurred debt during the pandemic.
Technology Tips and Child Care
Meagan Francis
July 15, 2020 9:00 am – Technology Tips for Retailers & Restaurant Owners
As our region re-opens, social distancing requirements will drastically change the dining-out and shopping experience. Restaurant owners and retailers need to be able to turn a profit at a reduced capacity while continuing to engage with cautious customers virtually and via curbside pickup and delivery. For forward-thinking business owners, technology is the solution. From virtual tours to text-based communication to beefed-up e-commerce options, this is the time to think outside the box and use technology to innovate and keep your customers engaged while keeping their confidence. Meagan Francis of Sunset Coast Media will facilitate an hour-long webinar with special guests Mark Rutherford, owner of CraveVR and Simon Rusk, owner of The Livery, to share best practices and innovative ways to use technology.
July 29, 2020 9:00 am – Child Care in the Time of COVID-19
With local workers heading back to offices, shops and more, safe, available child-care has never been more essential. But with school buildings closed – possibly into the fall – and day camps cancelling, many workers won't be able to rely on the options they usually do. And even if camps and daycares are available, will parents feel safe sending their kids? In this webinar, facilitated by Meagan Francis of Sunset Coast Media, a team of child-care professionals including Anne Halsall, co-founder and CPO of Winnie.com, a nationwide childcare marketplace, and Nita Mathew, Child Development adjunct faculty at Lake Michigan College, will share best practices around safety as the number of children in care rises, how child-care facilities can communicate their safety practices, and potential opportunities presented by the current situation for child care providers hoping to expand their services.
The Three "R's"
Dana Hullinger
July 22, 2020 11:00 am – Reopen, Restarting your business Operations and Supply Chain and Reassuring Employees, Customers and Suppliers
Are you preparing or in the early stages of reopening your business? Let's take time to consider your operations and your supply chain's essential three "R's" and what you can do to ensure the continued growth of your business even in these difficult times.
Information regarding new webinars can be found online at  http://www.cornerstonewbc.com
Cornerstone Alliance is a non-profit, investor-governed economic development organization primarily focused on increasing employment opportunities, private sector capital investments and the local tax base in Michigan's Great Southwest; with specialized business services offered in economically distressed areas.
Cornerstone Alliance Small Business Services provides technical, business, and financial assistance to small businesses with an emphasis on income disadvantaged and women owned businesses. The Women's Business Center and Cornerstone Alliance and the Microloan Program are funded in part through a Cooperative Agreement with the U.S. Small Business Administration.