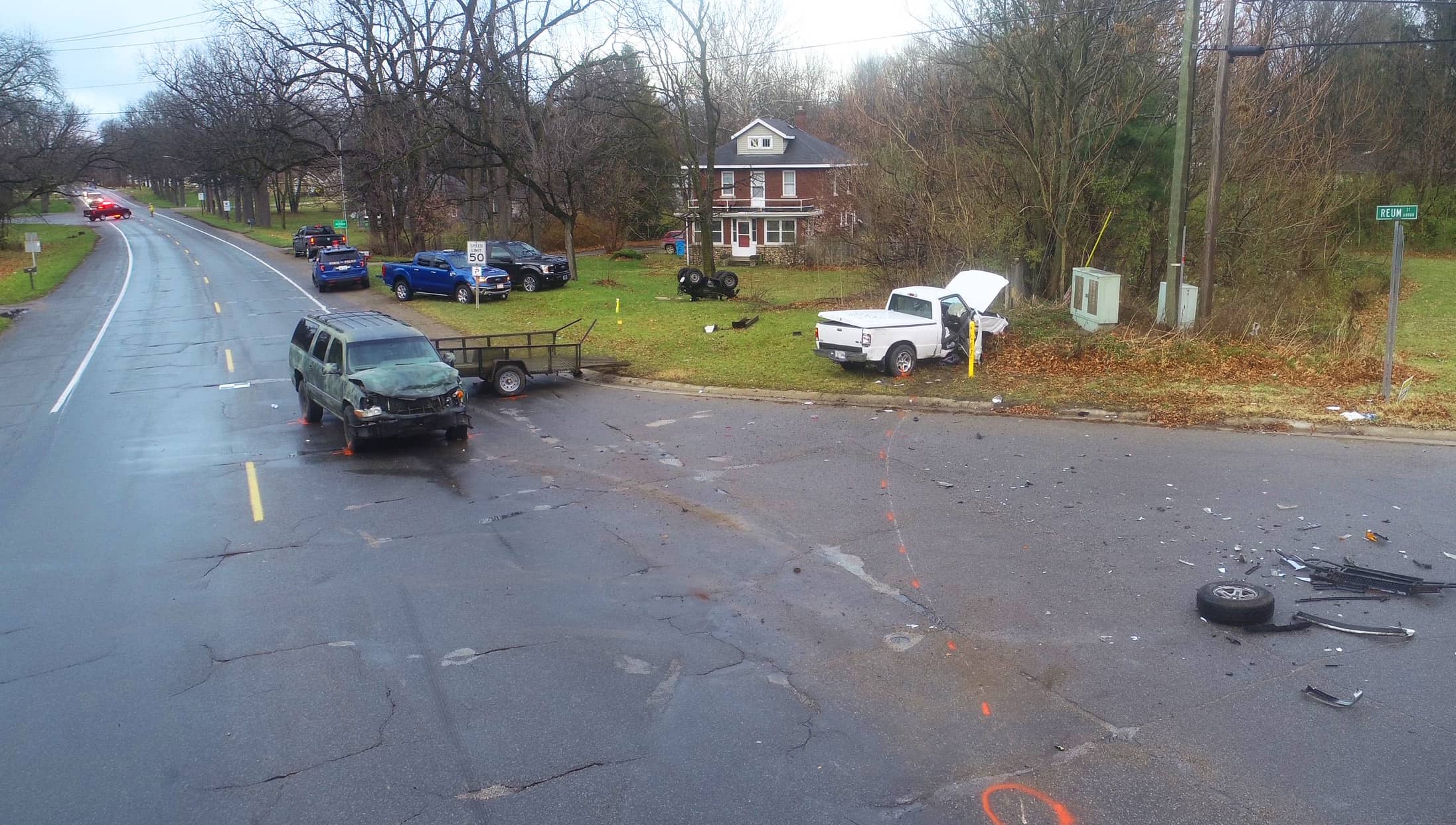 A Sunday afternoon crash at the Birchcrest Mobile Home Park in Niles Township has left one person hospitalized after he was found pinned beneath the wreckage of his truck on E. Main Street near Reum Road.
Berrien County Sheriff's Detective Sgt Thad Chartrand says first responders were called to the scene at the entrance to the Birchcrest Mobile Home Park around 3:40 Sunday afternoon and found 64 year old Octavio Quispe of Niles, lying on the ground pinned beneath the passenger door of his truck and unresponsive. With the help of a Michigan State Police Trooper, responders were able to lift the truck enough to free Quispe after which CPR measures were initiated and eventually he regained consciousness. He was taken by SMCAS to South Bend Memorial Hospital for serious but not life threatening injuries.
Chartrand says the driver of the other vehicle, 61 year old Mathew Borsa from Edwardsburg was transported by Edwardsburg Ambulance to Spectrum Health Lakeland Medical Center in Niles where he was treated and released with minor injuries.
Crash investigators found that Quispe was pulling out of the Birchcrest Mobile Home Park in his Ford Ranger pickup crossing E Main onto Reum Rd and pulled into the path of a Chevrolet Suburban driven by Borsa.  Borsa was hauling a small landscape trailer that held a Honda ATV 4 wheeler onboarad.  Following the collision, Quispe's vehicle ran off the roadway and came to rest near a small wooded area.
Authorities say that alcohol does not appear to be a factor in the crash, which remains under investigation.
The Berrien County Sheriff's Department was assisted on the scene by the Cass County Sheriff's Patrol, Michigan State Police, Niles Township Fire Dept, Edwardsburg Ambulance Service, Southwest Michigan Community Ambulance Service, Berrien County Sheriffs Office Niles Township Patrol, and the Berrien County Traffic Crash Unit.