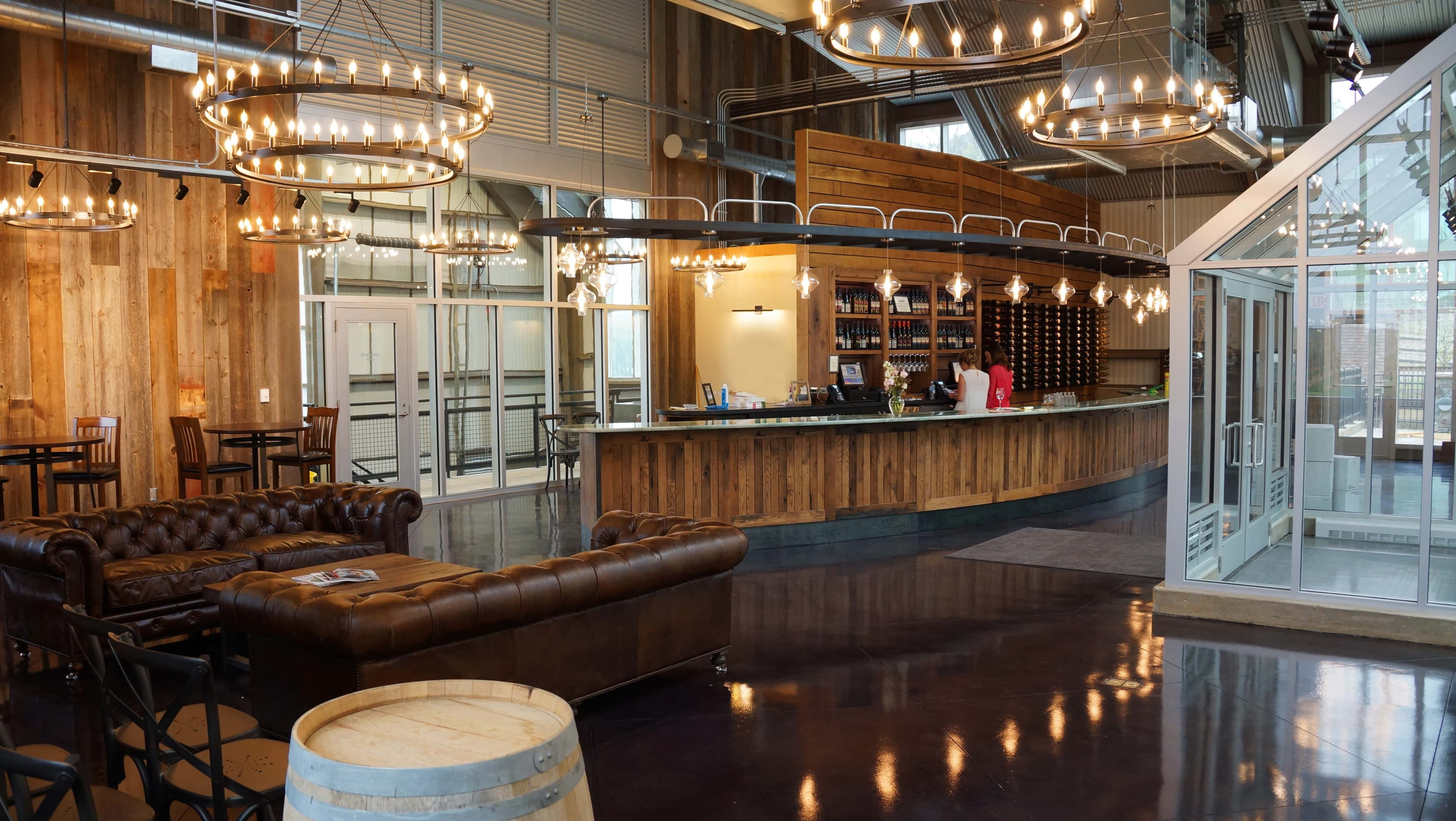 The winery that raised the bar considerably on the elegance of wine tasting rooms in Michigan's Great Southwest several years ago will throw open the doors to that amazing facility this Sunday with a lot of friends along for the ride in their annual holiday market.
Dablon Winery & Vineyard will host their Annual Holiday Artisan Market this Sunday, December 1st, from noon until 3pm Eastern time. You can find the tasting room on a hill overlooking the vineyards at 111 W. Shawnee Road in Baroda.
Marketing Manager Amy Schultz says the center will feature a nice array of local artisans, highlighting a wide range of products including soaps, jewelry, candles, clothing, and wooden serving trays.
The showcase will feature the likes of:
Mia Maria Candles
Wendelwood Designs
Apothecary Jar Soaps
Grey & Grace Clothing
International Elements
Additionally, special musical guest Mark Ficks will wrap up the market with live entertainment beginning at 2:30pm.
Dablon's heritage stems from their belief that exceptional wine comes from exceptional grapes and their unique terroir. Thus, their grapes are hand-nurtured from the time they are planted, until the grapes are harvested. Dablon's crew is committed to creating quality products, and their wines are produced in their hillside facility and stored in an underground cellar.
Visting the Holiday Artisan Market will also afford you the opportunity to sample some of Dablon's exceptional wines. Their varietals include Chardonnay, Riesling, Pinot Noir, Merlot, Cabernet Sauvignon, Cabernet Franc, Syrah, Carmenere, Malbec, Tannat, Pinot Gris and Petit Verdot.
It all happens Sunday in Baroda's heart of wine country.