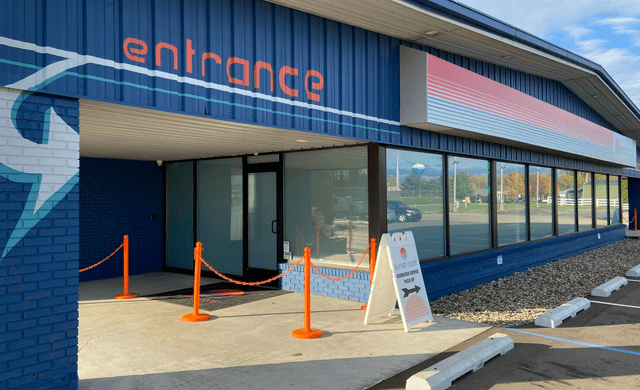 They're putting the band back together, and bringing the show to southwest Michigan.
The Blues Brothers band, headed by Dan Aykroyd and Jim Belushi, are set to headline the Blues'd and Infused cannabis music festival Saturday, August 20 at Riverfront Park in Niles.
Belushi said the band will be doing a full 90-minute Blue Brothers show with his 11-piece band. From a Hammond B3 organ player to a horn section and the Blues Brothers themselves, Belushi said he was excited to bring the show to town.
"It is a show band," said Belushi, with emphasis on each word. "We're going to have fun. The Blues Brothers are going to rock the whole southern Michigan, I got to tell ya."
Belushi, who is also a cannabis farmer, announced the show while visiting Cassopolis dispensary Sunset Coast Provisions. Highway Horticulture, which owns Sunset Coast, is partnering with Belushi to be the exclusive distributor of Belushi's Farm products in Michigan.
"Jim is bringing credibility to cannabis," said Highway Horticulture co-founder Nick Sayers. "It's not just a celebrity brand here. It's very substantive. He approaches it as medicine first, which is how we view it. So, we're trying to expand it safely to new interests, not just trying to get everyone high."
Sayers first met Belushi while Sayers was working in Chicago. When Sayers moved to Michigan to start Highway Horticulture, the two reconnected.
"Nick is one of the smartest men in cannabis that I've met," Belushi said. "We talked to a lot of different growers. … Nick, to me, was the most honorable with the message that's most common to my message on my farm, and that is the pathway to healing through cannabis."
A native of Chicago, Belushi said he connected with the Midwest working man.
"Michigan, you know, is my next-door neighbor," he said. "It's Midwest, it's hardworking people. I grew up as a hardworking guy with my dad and his restaurant in Chicago. … It's a working man's state, and we're delivering working man's medicine."
Blues'd and Infused will take place from 2 p.m. to 9 p.m at Riverfront Park in Niles. General admission tickets for the festival are $150, while VIP tickets are $350. Tickets can be purchased at events.farechild.com.
By Ryan Yuenger, MOTM Contributor