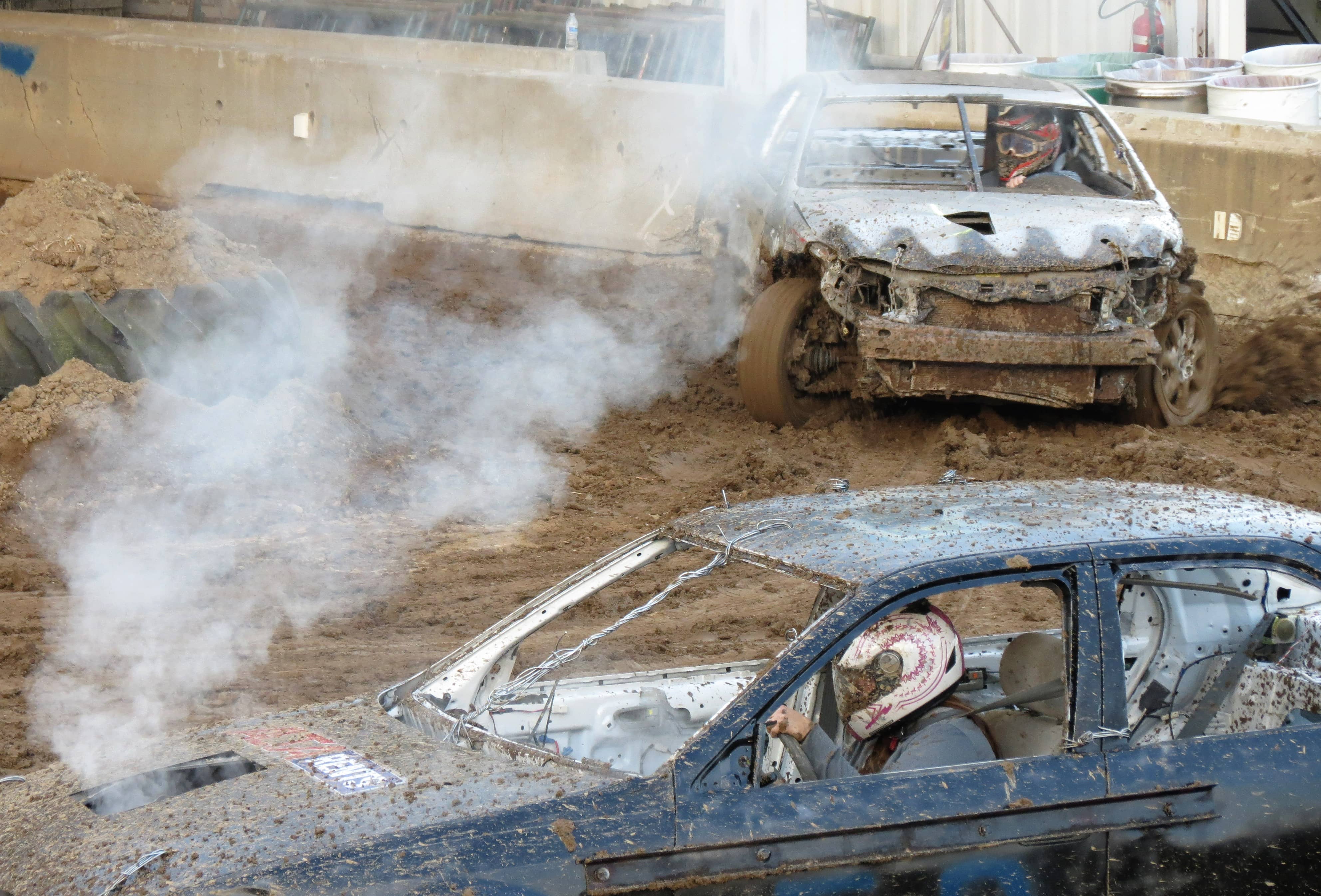 If the roar of loud engines, crunching metal, spinning wheels and flying dirt sounds a fun Friday night, head down to the Berrien County Youth Fair tonight.
After Thursday's exciting Bump and Run races and demolition derby, TNT Demolition Derby Michigan returns for the "THUNDER DOME" main event at the fairgrounds in Berrien Springs tonight. Tonight's events begin at 7:30 p.m., and include a Demolition Derby featuring Big Car Limited Welds, Gut and Go Small Cars, R.S. Bone Stock Big Cars and Youth Gut and Go Small Cars.
Organizers said there will be dozens of vehicles participating from states across the Midwest.
Saturday's grandstand event is the Bullmania rodeo.