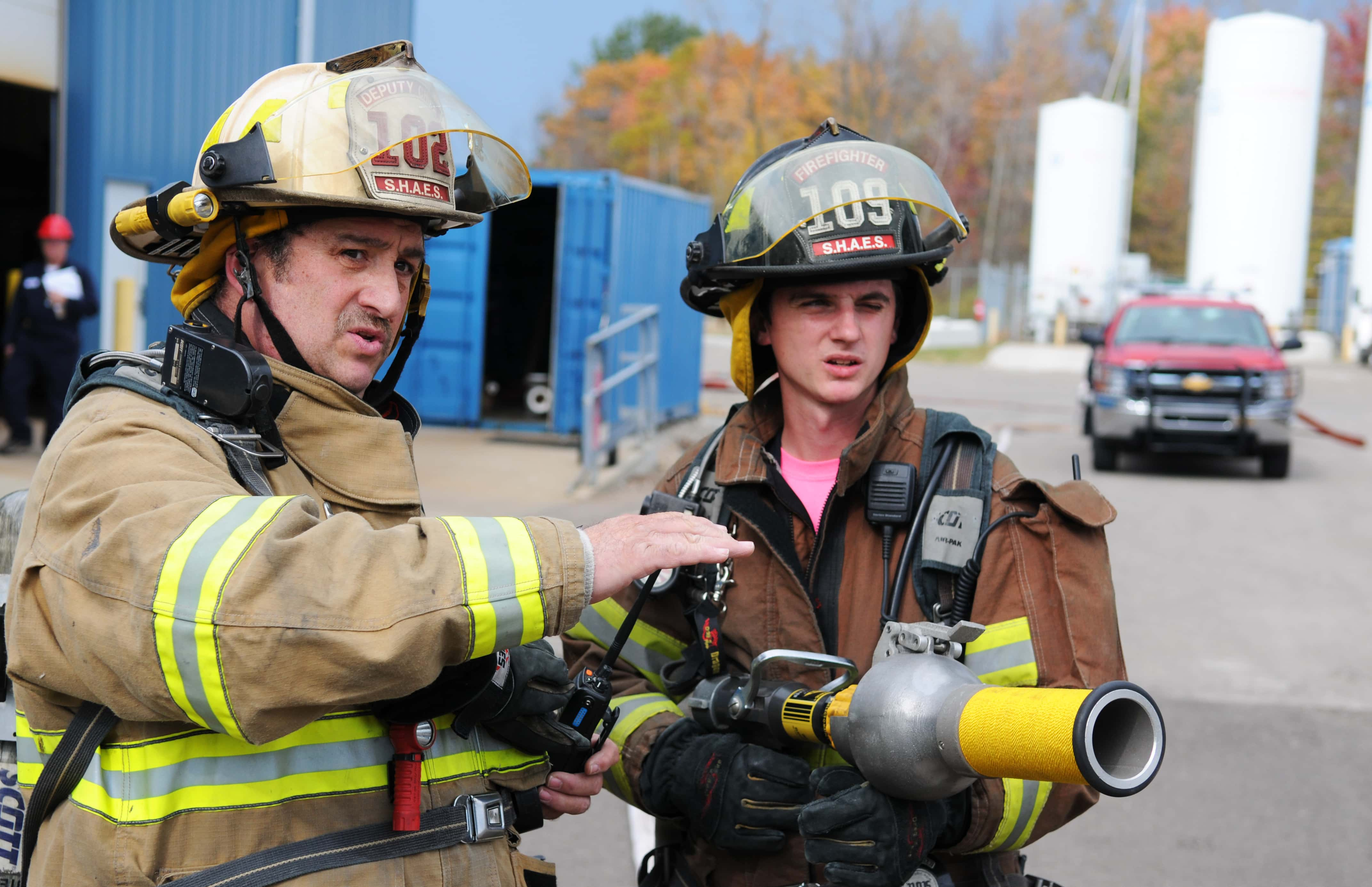 Even as a 10-year old Tony Masala was being molded into the world-class firefighter that he became, learning at his father's knee, and now, he's headed into his final day on the job at the South Haven Area Emergency Services, where he retires tomorrow.
Deputy Chief Tony Marsala will end his 34 year tenure with his fellow firefighters in South Haven as he answers his last call to duty as a professional firefighter tomorrow, Friday, June 7th.
Nearly 50 years ago, as the fire alarm sounded, 10-year-old Tony Marsala was quick to get into the car with his dad, Robert, who was responding as a member of the Covert Township Fire Department.
He followed his father's footsteps well, and it has been a career of dedicated service by a man who decided he wanted to be a first responder at that very young age. He became an Emergency Medical Technician (EMT) as a teenager and began training for the fire service right after graduating from Covert High School.
Early in his career he worked for the former South Haven Township ambulance service and was a paid-on-call member with the Covert Fire Department. He was a field medic and safety officer with Bechtel Power before becoming a full-time member of the Covert department in 1984. He also worked part-time in the emergency room at South Haven Community Hospital.
Tony joined the South Haven Fire Department, now SHAES, full-time in 1985. He was promoted to Captain in 2008 and has served as Deputy Chief/Fire Inspector since 2010.
Marsala's qualifications have covered a broad spectrum including inspector, investigator, vehicle maintenance certified, diver certification, and firefighting training instructor. He is also a member of the Coast Guard Auxiliary and is one of his department's fireboat operators.
In 1989 he was chosen the department's Firefighter of the Year, and Chief Ron Wise says, "Tony has been such a great asset to our department," adding, "He was always kind and compassionate with patient care, professional and courteous during fire inspections and a mentor for our county's fire academy students and new recruits.  Tony will be truly missed around the department."
For his part, Tony says, "I have been truly blessed with a wonderful career," and concludes, "I am grateful for the support of the South Haven Area Emergency Services Board, my colleagues within the department and especially from the community."
Marsala and his wife Pam are in the final stages of returning to where it all began for Tony with the construction of a new home on the family homestead in Covert. They have two children, Tony Jr. and Stacy.
The photo accompanying this story on Moody on the Market featuring Tony Marsala in a training drill is courtesy of Tom Renner in South Haven.