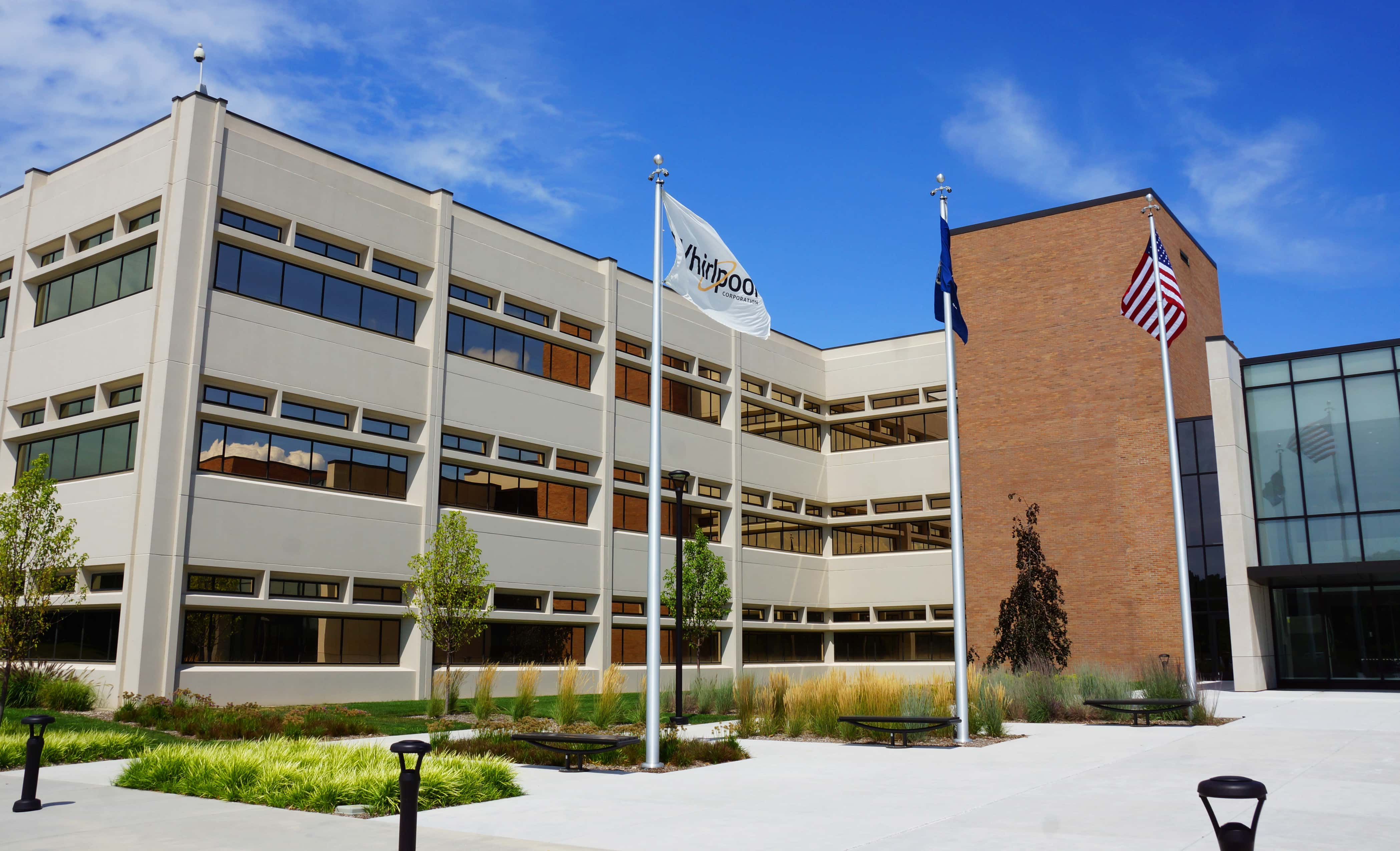 It has been an emotional day to say the least for the entire Whirlpool Corporation family in Michigan's Great Southwest. Social media saw a fair measure of comment beginning this morning with messages like this one: "Prayers for everyone today as they wait to find out Whirlpool's job cuts. Sad day for many people." Which drew this response, among many others: "It's been on my mind all day too and we don't even work at Whirlpool. I'm just sad for friends/our community members who will be affected by this."
Just five weeks after announcing a voluntary retirement program, Whirlpool Corporation today, Monday, June 29th, moved on to the next stage of critical cost cutting measures with involuntary reductions to the local workforce.
Whirlpool Corporation today released the following statement about today's reduction in force measures:
In order to weather a global economic recession, which includes the impact of COVID-19, Whirlpool Corporation has publicly committed to reducing global costs. To try to minimize the impact on our people, cost reduction actions to date have included a voluntary retirement program, reduced budgets, furloughs, restricted travel, along with several other internal steps.
It is now also necessary to take additional action and reduce the number of people we employ in the U.S. All impacted employees are being offered a strong severance package to support them in their transition. Though these decisions are difficult, we believe they are necessary to adapt to the reality of an economic contraction and prepare us for new ways of working in the future.
The tentacles of the global pandemic began to spread to Whirlpool when, on April 3rd, the company announced that U.S. based salaried employees U.S. based salaried employees would be required to take two weeks of unpaid leave between April 13th and May 31st, 2020. The company continued the full automatic contribution and the employer match for 401(k) plans; however, they announced that going forward, the company match will be made with Whirlpool common stock instead of cash.
Then, with growing concerns, it was on May 20th that the appliance giant announced that they had offered a number of veteran U.S. employees a voluntary retirement program with a short response window for anyone interested in taking up the offer. In part that day the message from Whirlpool said: "Those eligible will be able to participate in an enhanced plan to voluntarily separate from the company. These actions, while difficult, are necessary to help our company weather this storm, enable us to serve our customers and communities, and position us to win as the economy recovers."
The company declined at that time to speculate on how many employees had been offered the plan or how deep the cuts would be if they all had taken them up on the deal. Today, too, the company says they have no plans to share the information on how many people lost their jobs in today's actions.
Today's job cuts  come after all other means of cost cutting at Whirlpool have been exhausted. Today's action was flagged in a communication to salaried employees last Tuesday, June 23rd, that cuts would be forthcoming and also shared proprietary details on what the impending severance packages would look like. Nevertheless, any major reduction in force is a traumatic experience for the entire company, and it was a somber day at the company's global headquarters and across the spectrum for sure.