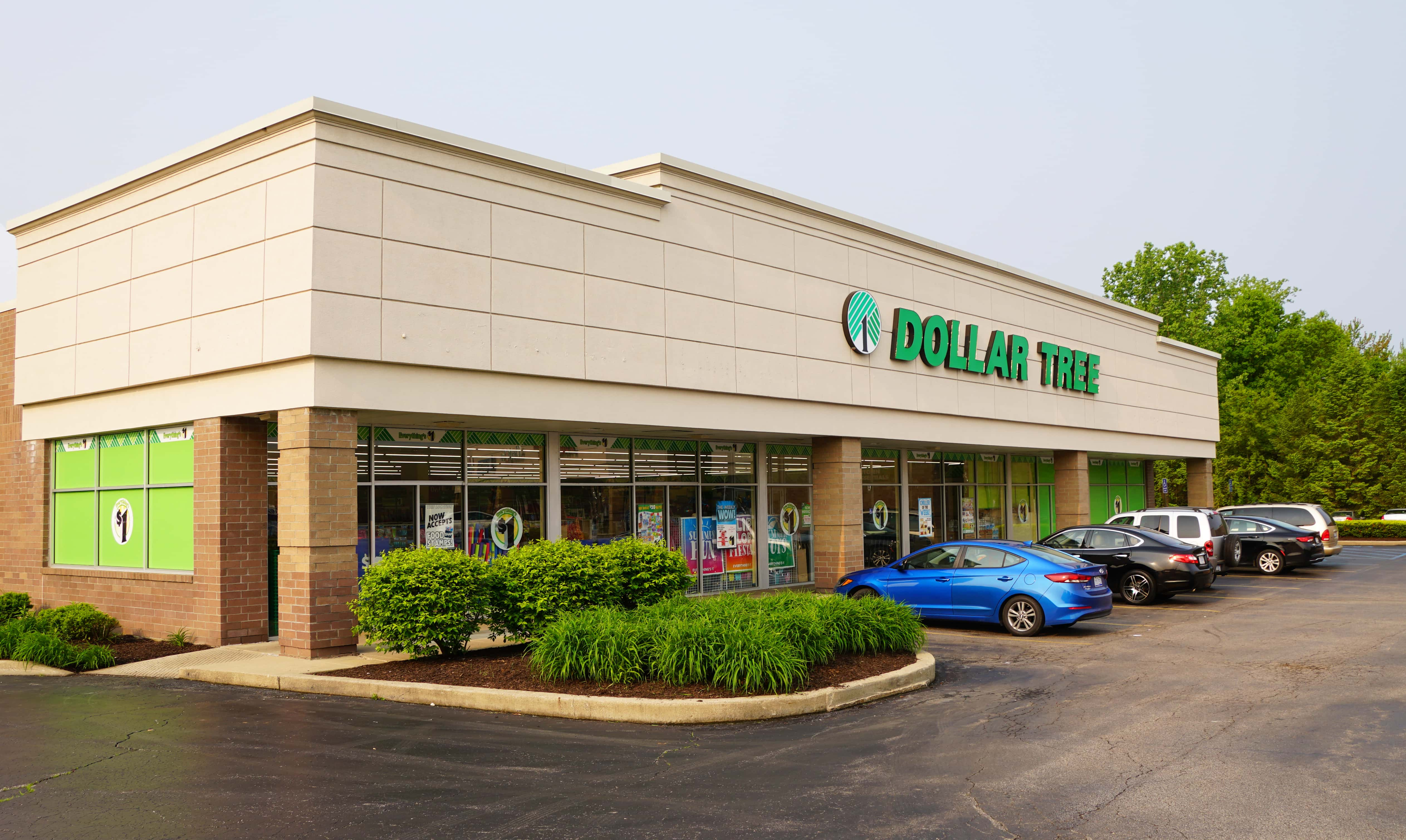 Dollar Tree corporate leaders say that adult beverages and "dollar plus" merchandise could be on the horizon for local shoppers in some markets.
Dollar Tree, Inc., which operates multiple stores across Michigan's Great Southwest including stores in Southtown St. Joseph and in the Fairplain Plaza, revealed first quarter financial results Thursday, but also tipped their hand on several forthcoming changes including the addition of "dollar-plus" items in some cases and plans to add adult beverages to nearly 1,000 stores going forward.
Dollar Tree is North America's leading operator of discount variety stores, and the financial results for the first quarter ended May 4, 2019 delivered an increase in same-store sales for the 45th consecutive quarter according to President & CEO Gary Philbin.
Philbin says, "I am proud of our team's efforts throughout the first quarter," noting that Dollar Tree, "delivered a solid 2.5-percent increase in same-store sales while cycling its toughest quarterly compare from the prior year; and Family Dollar again demonstrated a sequential acceleration in comp sales. Family Dollar's 1.9-percent same-store sales increase is the strongest quarterly performance since we began reporting Family Dollar comps."
Interestingly, the quarterly report release suggests, "Additionally, the company plans to add adult beverage product in approximately 1,000 Family Dollar stores and expand freezers and coolers in approximately 400 Family Dollar stores in fiscal 2019. In the first quarter, adult beverage product was added to approximately 45 stores and freezers and coolers were expanded in approximately 55 stores."
CEO Philbin notes, "Dollar Tree continues to be a destination for customers looking for great values and convenience, as demonstrated by our 45th consecutive quarter of delivering an increase in same-store sales. And, we are excited to kick off the initial introduction of Dollar Tree Plus! multi-price point products into select test stores." By way of definition, Philbin says, "These products are designed to provide our shoppers with More Choices, More Sizes, and More Savings. We are in the process of expanding this test to more than 100 Dollar Tree stores."
Consolidated net sales for Dollar Tree increased 4.6-percent to $5.81 billion from $5.55 billion in the prior year's first quarter. Enterprise same-store sales increased 2.2-percent. Same-store sales for the Dollar Tree banner increased 2.5-percent on a constant currency basis (or 2.4-percent when adjusted to include the impact of Canadian currency fluctuations). Same-store sales for the Family Dollar banner increased 1.9-percent.
Gross profit increased 1.6-percent to $1.73 billion in the quarter compared to $1.70 billion in the prior year's first quarter.
During the quarter, the company opened 91 stores, expanded or relocated 11 stores, and closed 16 Family Dollar stores and nine Dollar Tree stores. Additionally, the company opened 45 Dollar Tree stores that were re-bannered from Family Dollar. Retail selling square footage at the end of the quarter was approximately 120.4 million square feet.
As announced in March 2019, the company is currently executing a store optimization program for its Family Dollar stores to improve performance. They are rolling out a new model for both new and renovated Family Dollar stores, referred to as H2. The company tested the H2 model in 2018 with positive results, improving merchandise offerings, including Dollar Tree$1 merchandise sections, an expanded party assortment and an expanded number of freezer and cooler doors. H2 stores are delivering increased traffic with average comparable store sales increases of greater than 10-percent. H2 stores perform well in a variety of locations, and especially in locations where Family Dollar has been most challenged in the past. They entered fiscal 2019 with approximately 200 H2 stores and, as of May 4, 2019, had approximately 550 H2 stores. The company plans to renovate at least 1,000 stores in fiscal 2019.
Meanwhile, they are still taking action to close under-performing stores. The normal rate of Family Dollar store closings on an annual basis is approximately 75 stores. In fiscal 2019, as previously announced, they expect to close as many as 390 stores, the majority of which will take place in the second quarter.
Additionally, they plan to re-banner approximately 200 Family Dollar stores to the Dollar Tree brand in fiscal 2019.
With regard to the recently initiated test of multi-price points, currently referred to as Dollar Tree Plus!, company officials say the move is designed to understand how Dollar Tree's deeply-loyal customers respond to the addition of merchandise at values greater than $1.
They conducted extensive planning during the first quarter 2019, including store selection and merchandising for the test, and in mid-May, introduced Dollar Tree Plus! merchandise into the first stores. The initial test phase is planned to be expanded to more than 100 urban, suburban and rural Dollar Tree store locations.
As the Company tests lifting the restriction on the $1 price point, they make it clear that they are not raising prices on their current assortment of items priced at $1. Customers will see new Dollar Tree Plus! items added to the Dollar Tree offering, providing them with great values and "More Choices, More Sizes, and More Savings."
Philbin makes it clear, "With its 'Everything's a Dollar' model, Dollar Tree has remained one of the most unique, differentiated and defensible brand concepts in all of value retail. However, we have always been a 'test-and-learn' organization that is committed to evaluating all opportunities to deliver great value for our customers while driving long-term value creation. During this test, we look forward to measuring and assessing the initial results and understanding if the introduction of multiple price points across a broader set of stores is in the best interests of our customers, company and shareholders."
Stay tuned.
The photo accompanying this story on Moody on the Market is the St. Joseph Dollar Tree and is used for illustration purposes only. It does not imply that either of the proposed market changes regarding alcohol or plus pricing are necessarily impending for that store.