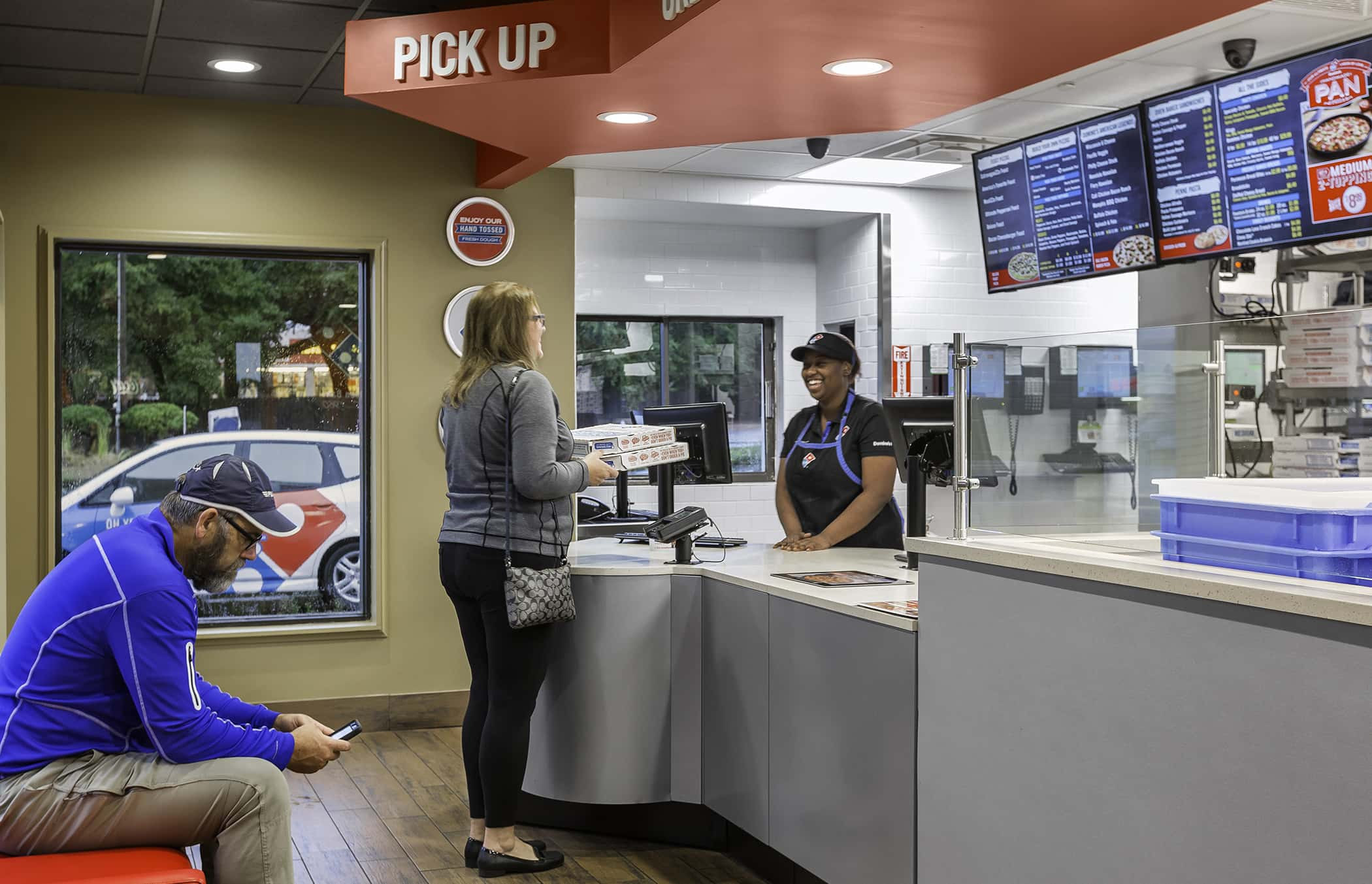 The world's largest pizza company, which has locations on Niles Road in St. Joseph next to Walgreens and on Cleveland Avenue in Stevensville across from Lakeshore High School, is bouncing back a bit today after shares fell of the edge yesterday following earnings and revenue reports that fell short of Wall Street expectations.
Domino's Pizza, the largest pizza company in the world based on global retail sales, announced results for the fourth quarter and fiscal 2018 on Thursday, and while CEO Ritch Allison told analysts the company was happy with results overall, the street didn't concur, as the stock fell nearly 10-percent in trading on the day. The stock has bounced back by just under 2-percent in early trading today. The stock had closed around $278 per share on Wednesday, plunged to just over $253 per share by the close of business Thursday, and had reclaimed ground to around $256 per share in the first 90-minutes of trading today, Friday, February 22nd.
Allison's team reported "Strong growth in global retail sales and earnings per share, with global retail sales increasing 6.5-percent in the fourth quarter, or 9.5-percent without the negative impact of changes in foreign currency exchange rates." Additionally the company shared that same store sales in the United States grew 5.6-percent during the quarter versus the year-ago period, and 6.6-percent for the full year, "continuing the positive sales momentum in Domino's U.S. business."
The international division at Domino's also posted positive results, with same store sales growth of 2.4-percent during the quarter and 3.5-percent for the full year, with the fourth quarter marking the 100th consecutive quarter of international same store sales growth and the 31st consecutive quarter of U.S. same store sales growth.
Wall Street, however, had forecast growth of 6.8-percent, and the shortfall caused a sharp turnaround in the stock price Thursday.
The company had fourth quarter global net store growth of 560 stores, comprised of 125 net new U.S. stores and 435 net new international stores. In fiscal 2018, the Company opened 1,058 net new stores, comprised of 258 net new U.S. stores and 800 net new international stores, which included surpassing the 10,000th store mark in their international business.
Fourth quarter diluted earnings per share checked in at $2.62, up 25.4-percent over the prior year quarter; while the fiscal 2018 diluted EPS was $8.35, up 43.2-percent over the prior year. Analysts had forecast earnings per share of $2.69, resulting in a 7-cents per share miss.
Earlier this week, on February 20, 2019, the Board of Directors declared a $0.65 per share quarterly dividend for shareholders of record as of March 15, 2019 to be paid on March 29, 2019. That represents an 18-percent increase over the previous quarterly dividend level.
Allison said, "I am pleased with our fourth quarter, which capped a very strong 2018 for Domino's," and added, "Our long-game approach, driven by fundamentals and the finest franchisee base in QSR across the globe, continues to pace the industry – and we are excited to execute our global strategy in 2019 and beyond."
Fourth quarter revenues were up by some 21-percent to $1.08-billion, but that, too, was less than forecast by the street.
In the company's earnings call by teleconference, he reiterated his belief, saying, "We're still quite confident in the opportunity going forward."
The photo accompanying this story on Moody on the Market is courtesy of Domino's Pizza, Inc., based in Ann Arbor.