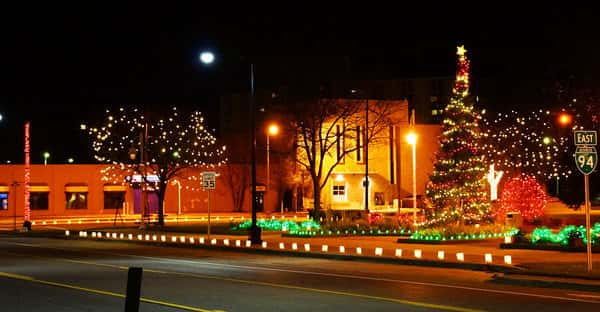 The City of Benton Harbor will spring into the world of holiday splendor this coming Friday evening when the Downtown Development Authority flips the switch on the Benton Harbor Holiday Lights Celebration at 6:30pm.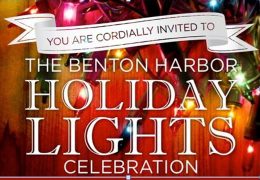 Lights throughout the central business district, and especially at the Dwight P. Mitchell City Center Park, will spring to life with ceremonies getting underway an hour before the switch is flipped with events starting in the auditorium of the Benton Harbor Public Library.
Friday, December 6th from 5:30pm to 6:30, an introduction and ceremony featuring the Benton Harbor Middle School Band will be followed by sweet treats donated by Forever Friends, Forever Sisters and the Lighting Ceremony slated for 6:30pm promptly.
Platinum Sponsors for the Benton Harbor Holiday Lights Celebration include Chemical Bank, the Southwest Michigan Tourist Council and Whirlpool Corporation with Silver Sponsorship by the New Territory Arts Association.