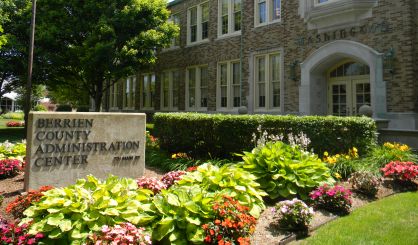 A meeting will be held Tuesday for Bridgman residents to learn more about efforts to address flooding in some parts of the city.
Berrien County Drain Commissioner Christopher Quattrin tells us an area bounded by Lake, Pearl, Church, and Clark Streets will often see flooding when there's heavy rain. It's served by an old drain that's no longer adequate.
"The drain was originally built in 1910, and then in about 1982, that section going through there, the city took it back," Quattrin said. "They wanted it back and the drain commissioner turned it over. From what I understand there were some improvements we don't have in our records. Now, they're seeing again flooding, significant flooding."
Quattrin says the area used to have a lot of farmland, but as it's developed, there are fewer places for water to go. That's not all.
"We have more rain, more intense rain more often and they're seeing significant flooding. And the capacity of those pipes, while they're in good shape, they just can't handle that capacity anymore."
Quattrin says Tuesday's Board of Determination meeting will be a chance for residents to present their case for having the drain commissioner address the situation. He's sent letters to around 600 residents inviting them. A panel of three independent parties will listen to the information presented and determine if a drain district is warranted.
Tuesday's meeting will be at 3 p.m. at Weko Beach.