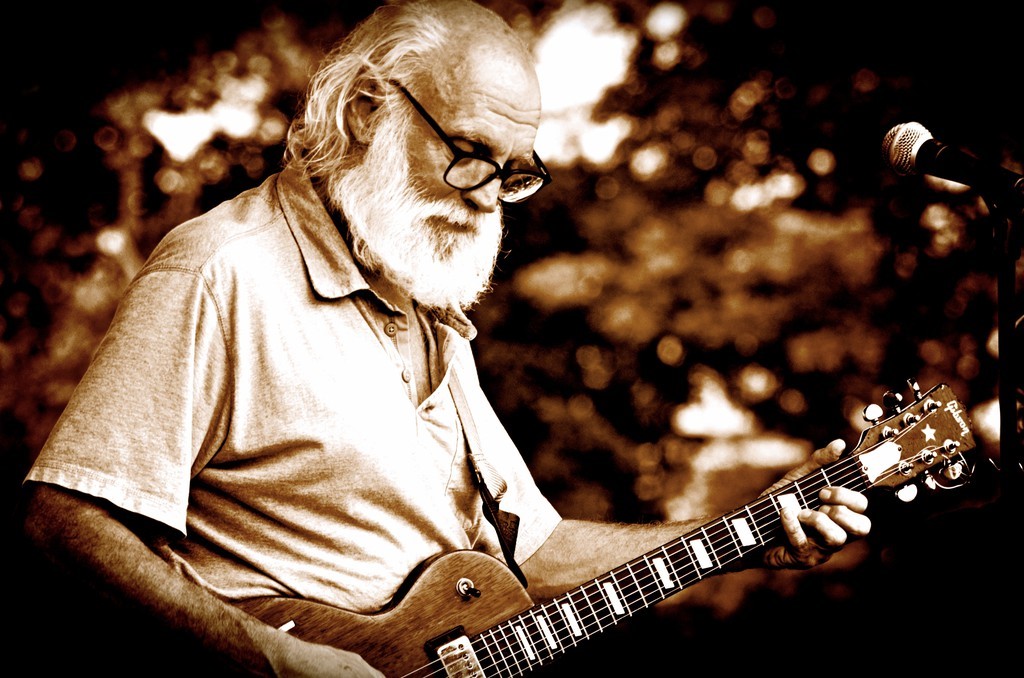 Blues guitarist Duke Tumatoe returns to Michigan's Great Southwest on Sunday, headlining the annual Vintage Blues Bash at Lemon Creek Winery.  Tumatoe has been a crowd favorite at festivals and bars in the Midwest for 40 years.  Chicago and Indianapolis both claim him as their own.  He's been the front man for the All Star Frogs and the Power Trio.  But whoever is behind him, Duke is the attraction with his unique blend of blues guitar and vocals.  He explains that he  grew up on the South Side of Chicago, in the exact time and space of the golden era of electric blues. He knew, and played with the greats, and now can't believe that he took that for granted as a kid. "Those guys were kinda like available, just as a natural course of daily activity. … You never thought it was such an earth-shaking experience to have grown up in the crux of all that but it really, really was." Tumatoe knew all the "old guys," he said, ran into them every day. "Played with a lot of them," Tumatoe said. "Muddy (Waters), Willie Dixon, Bo Diddley, Buddy Guy and J.B. Hutto to name a few. Having grown up in that city, you just experienced that stuff."
Lemon Creek Winery's Vintage Blues Bash returns after the pandemic with these details for attendees:
– The Vintage Blues Bash is a family friendly outdoor music festival.
– Outdoor food and lawn chairs are allowed, all outside alcohol is prohibited.
– Two food trucks and a kettle corn stand will be onsite for purchasing food.
– The event is $15 for those 21 years and older and includes admission and a souvenir wine glass.
– Gate opens at 12PM (Noon). Music begins at 12:30PM.
– Shake N' Chill will kick off the afternoon with Duke Tumatoe performing for the second half of the day.
– All tickets will be purchased at the gate, will call is available for wine club members only.