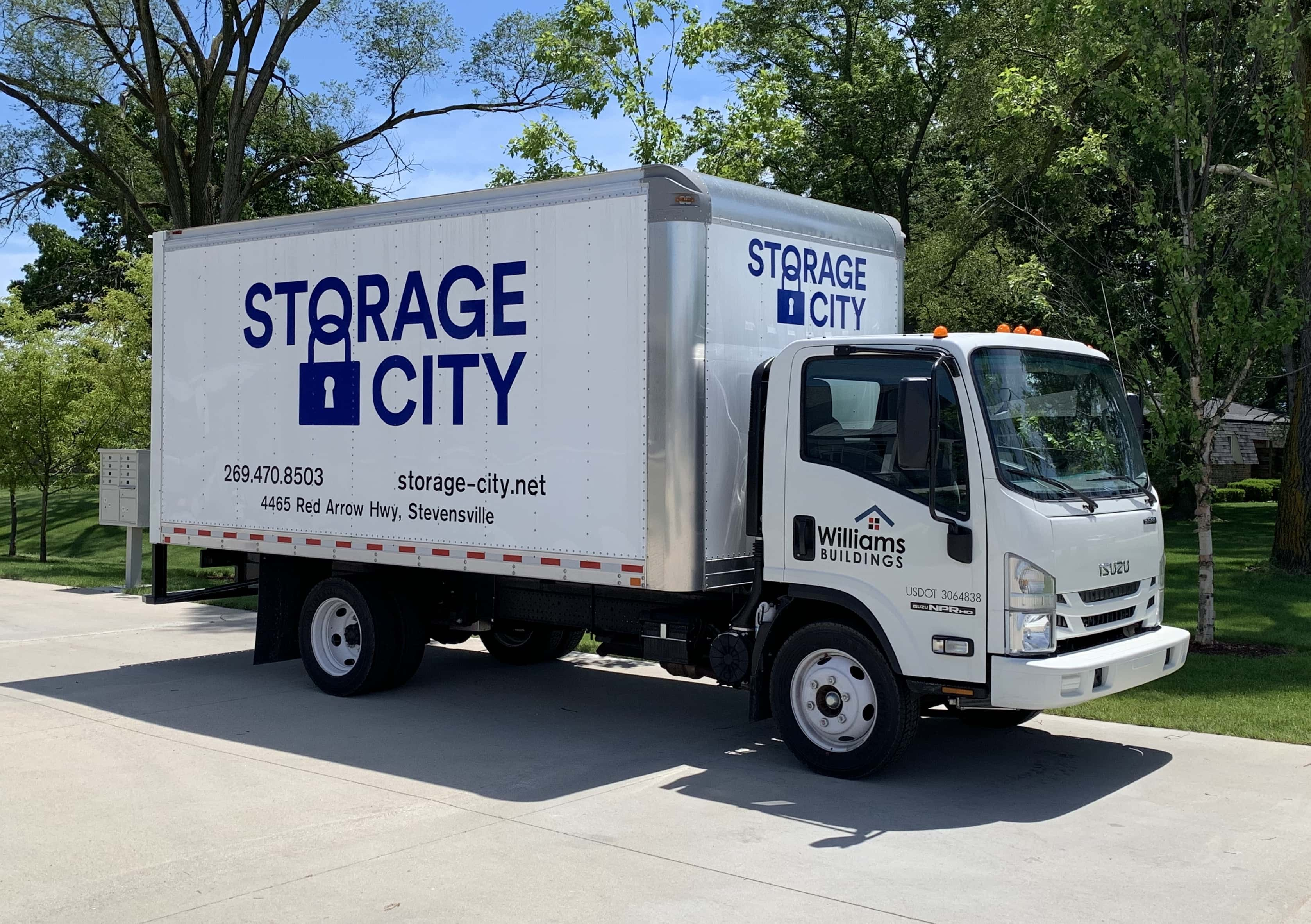 Southwest Michigan has a bigger, better option for self-storing furniture, memorabilia, and other personal items with the opening of Storage City located at 4465 Red Arrow Highway in Stevensville.
Owned and operated by local builder Marc Williams, Storage City offers customers both traditional units and climate-controlled spaces to safely protect important belongings from Michigan's harsh seasons. Additionally, renters have free access to Storage City's 16-foot moving truck with ramp to simplify the moving process while making it more affordable. 
"When I decided to create this facility I attended trade shows and spoke with other professionals to research state-of- the-art amenities," stated Williams. "In addition to offering a high tech, gate-access structure with security cameras, the process of renting and making payments is quick and painless because it's all online and designed to be customer-centric and user-friendly."  Williams explained that renters simply go to website (www.storage-city.net), sign up for a unit, gain an access code, and make payment arrangements, all online. 
Storage City is competitively priced and offers five different unit sizes for rental including 5X10, 10X10, 10X15, 10X20, and 10X30.
Storage City is owned and operated by Marc Williams, owner of Williams Buildings, southwest Michigan's premier post frame builder of commercial, residential, agricultural, and equestrian buildings.
Visit www.storage-city.net for more information or call 269-210-3769.