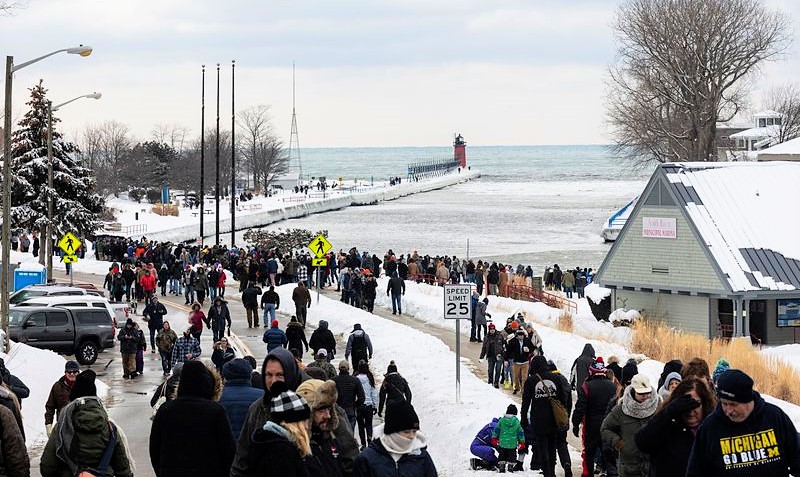 From ice carvings and flying frozen fish to s'mores roasting and a chili cook off, downtown South Haven is ready to transform into a winter wonderland next weekend.
The 29th annual Ice Breaker Festival is set for Feb. 3-5 throughout the city, and not only offers residents and visitors a reprieve from the winter madness, but it also provides a much-needed boost to the local economy.
"It's very important," said South Haven Area Chamber of Commerce Executive Director Kathy Wagaman said. "This brings in a great deal of revenue to our community during a time that is otherwise quite challenging."
Wagaman said the festival and its strong attendance benefits more than just downtown merchants and lodging.
"This trickles out to the area grocery stores and gas stations," she said. "It's a fantastic boost that's definitely needed this time of year. We're really confident that we're seeing good results from this event."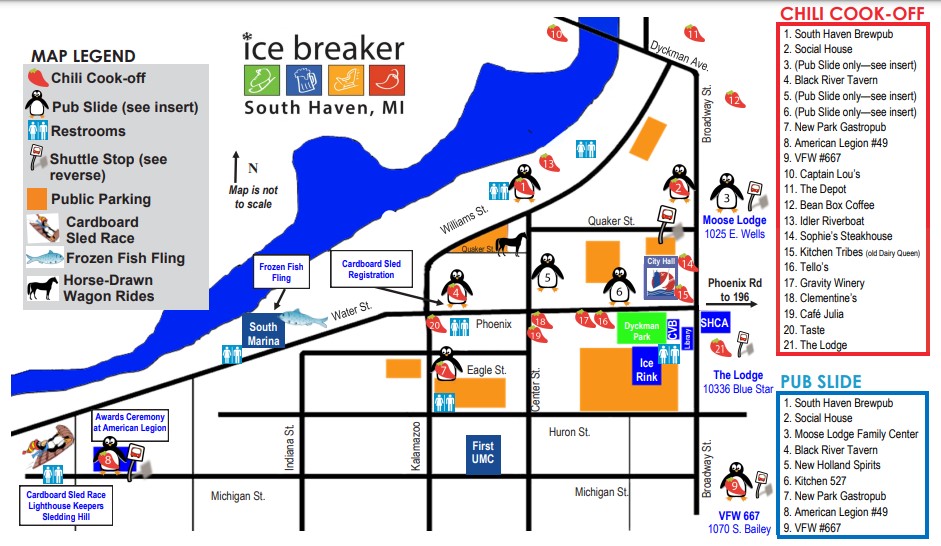 Throughout the weekend, events include:
Ice Carving Competition
Pub slide
Carboard Sled Race
Chili cook-off
Outdoor ice skating
Disc golf tournament
S'mores roasting
Snowsuit fashion competition
Frozen Fish Fling
5K run/walk
Horse drawn wagon rides
Children's activities
Much more
With all of those events on the schedule, most on Saturday, Wagaman said the lead up to the festival can be challenging and stressful.
"As you can see on the [map], there's a lot of moving parts," she said. "It's a very labor intensive and costly event to put on, but the chamber has remained committed to handling that. So, it's a lot of work, but when we see the results during the weekend, we just know it was worth it. … Sunday evening is the best feeling ever."
In addition to the traditional events, Wagaman said there will be some new children's programming at The Mitten Children's Museum, Michigan Maritime Museum and South Haven United Methodist Church.
"Those are some great things," Wagaman said. "These events are really designed to let them come in and warm up, do a craft together, have a snack and then head back our and enjoy the festivities."
For more information, including a festival map and schedule of events, visit the South Haven Chamber website.
(Photos Courtesy South Haven Area Chamber of Commerce)