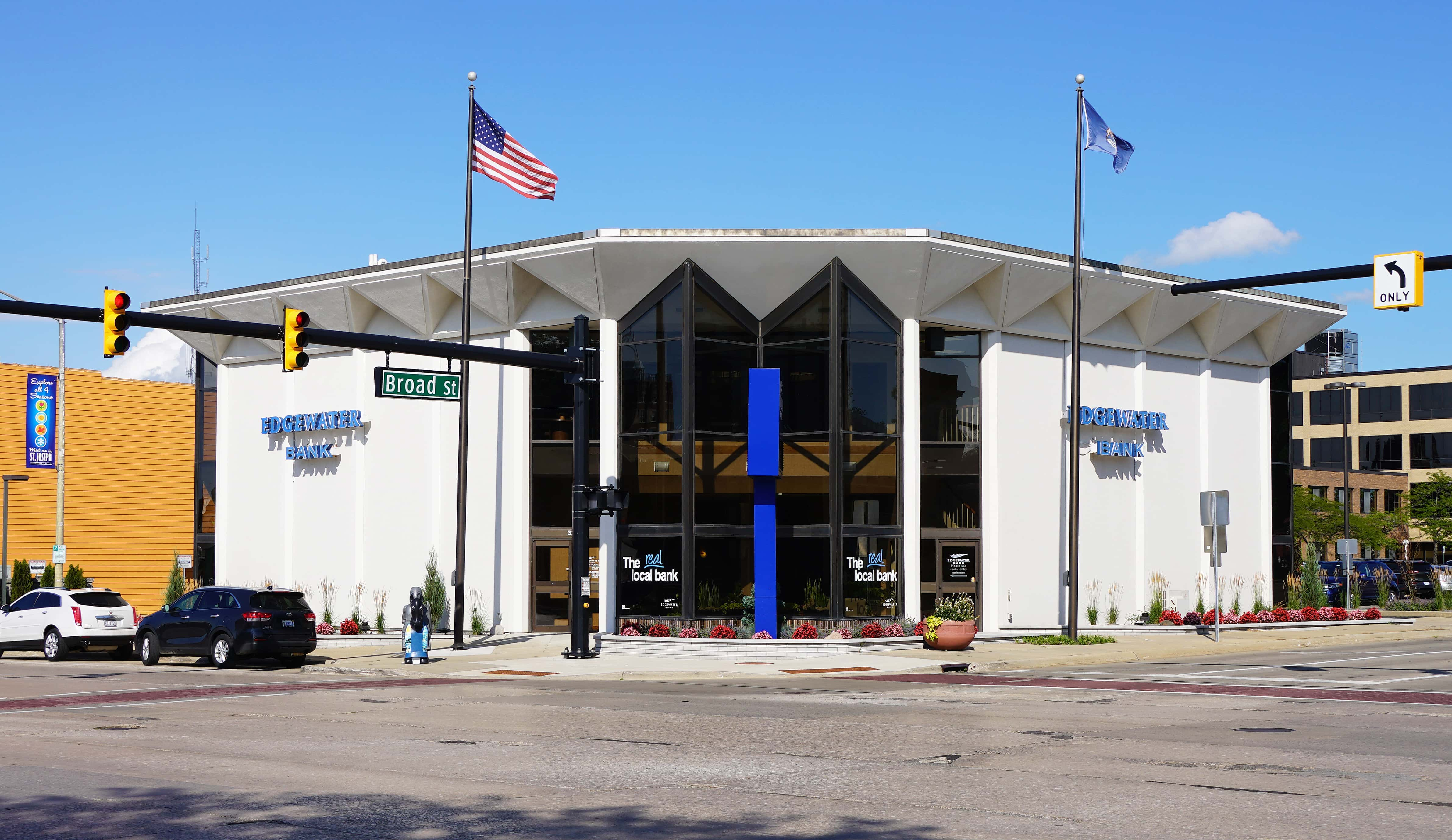 You may see crews removing signs on two of the walls of the headquarters branch of Edgewater Bank in St. Joseph this week, beginning today. If you do, rest assured the bank is not departing the space, and has not changed names, been sold, or anything else that the rumor mill might churn up. It's simply a chance to freshen up and upgrade the bank's main pylon sign directly out front.
Edgewater Bank President & CEO Rick Dyer says "nothing is changing with the bank, just upgrading." The main pylon sign at the corner of Main and Broad Streets across from St. Joseph City Hall is being replaced with an electronic video display, and Dyer's crew is capitalizing on the opportunity to take down the lighted signage on the west side of the building facing Main and the south facade, facing Broad Street.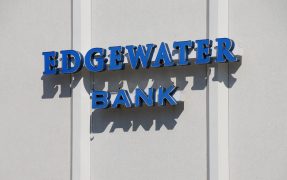 Dyer says, "I didn't think we needed three signs within 15-feet of each other, plus, it will give us nice blank walls to display Christmas colors over the next month."
Dyer had LED lights installed surrounding the building several years ago which allow for virtually any color in the spectrum to bathe the exterior walls of the bank building in the heart of downtown St. Joseph. During October, the bank has shared pink lights for Breast Cancer Awareness month, holiday lights of varying degrees are used throughout the year to make such occasions.
The remake of the main pylon sign at Edgewater will also help remedy a visibility issue that arose when MDOT erected the new traffic light arms and street lighting at that corner which partially blocked the sign from view at several vantage points.
At any rate. Nothing else is happening at the bank regarding the name, logo, or anything else. Simply a needed refresh according to the man in the main office.