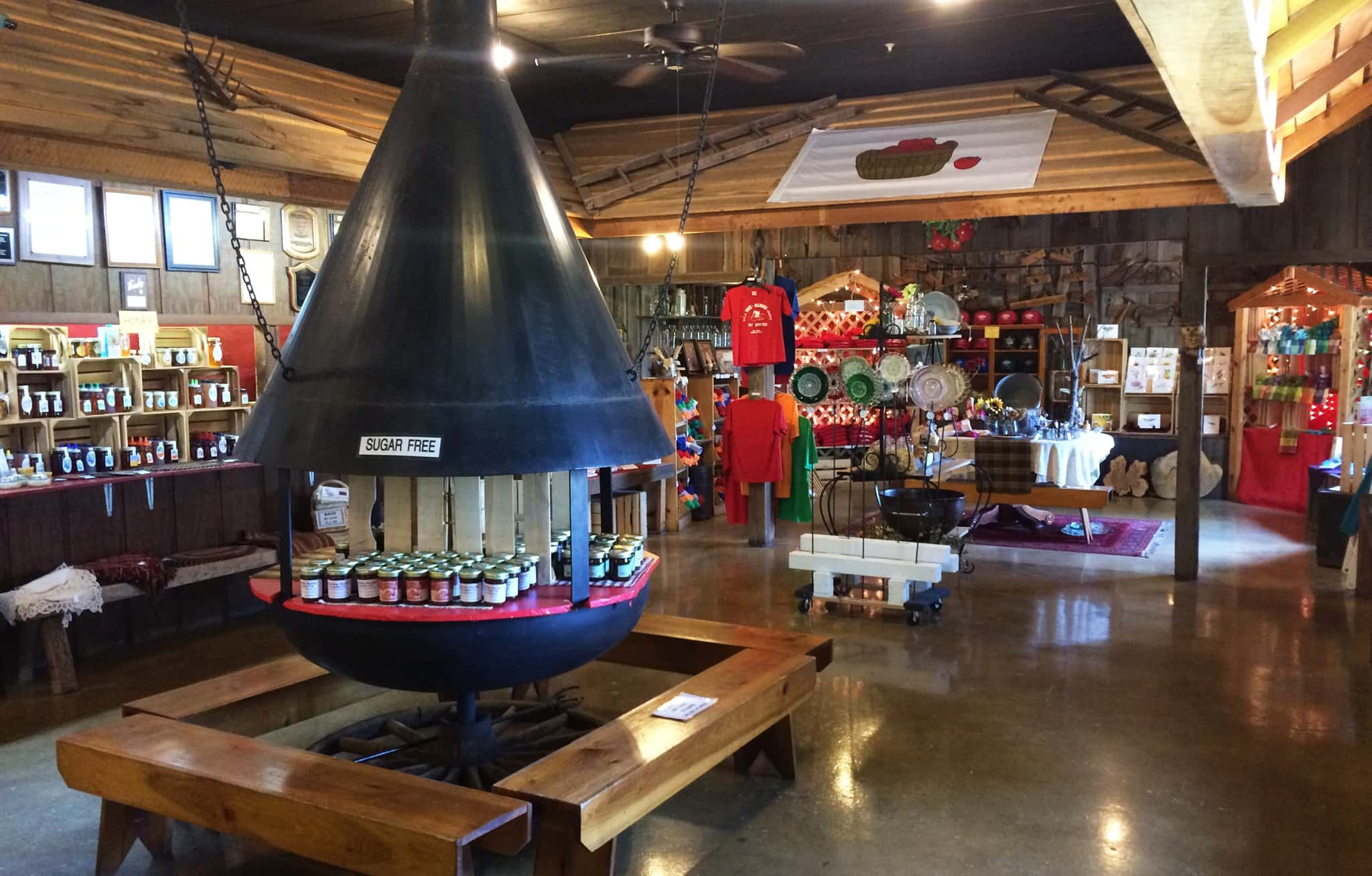 There is sad news from the Southwest Michigan community of Eau Claire today, with word that there will be no fourth-generation operator at the destination attraction we've all come to know and love as Tree-Mendus Fruit Farm.
The family has announced, in a Christmas message on Facebook today, that operations will cease at Tree-Mendus Fruit Farm on Eureka Road at the end of the year.
The news follows the devastation the family has endured since early fall when third-generation family farmer, Bill Teichman, the very heartbeat of Tree-Mendus Fruit, was stricken with the rare Eastern Equine Encephalitis disease.
Now being cared for extensively at home, Teichman can no longer operate the long-running family farm that has been a staple on the agricultural scene in Southwest Michigan for decades.
Teichman, whose family has dedicated their heart and soul to continuing the tradition of bringing families together in the heart of the Michigan fruit belt over those decades, continues to fight for his life, and the impact is simply too dramatic for the family to continue.
An inspiration to the region just as his father before him and every other member of his generous and talented agricultural family, Teichman will not return to the helm.
Here is what his family has posted today online:
The Teichman family wishes all of you a Very Merry Christmas and a Happy New Year.  We would also like to extend a huge "Thank You" to all our customers who came by for the first time this year or may be following a family tradition with an annual visit to Tree-Mendus Fruit.  Thank you for sharing your family traditions and fun in the sun with us.
Lasting 3 generations we were fortunate enough to raise our own children on this beautiful farm and have generated many memories and traditions of our own.
Having said that, the years of dedicated hard work with the wonderful reward of delicious home-grown fruit, it is time to say good-bye.
Tree-Mendus Fruit will be closing for good on December 31 st, 2019. At this time, we are unsure of what the future will bring for our family farm as we are putting up most of the rolling hills and fruit orchards for sale. Thank you for your continued support, we will miss you!
Have a Tree-Mendus Holiday Season.
2019 was not a good year for the Teichman family, losing the family patriarch, Herb Teichman at the beginning of the year, battling the Polar Vortex in the winter, and then the devastation of the EEE diagnosis for Bill.
The GoFundMe campaign for Bill's care continues, and those interested in helping this remarkable family can continue to share in this season of goodwill.  Here is the link:
https://www.gofundme.com/f/bill-teichman039s-eastern-equine-encephalitis-relief