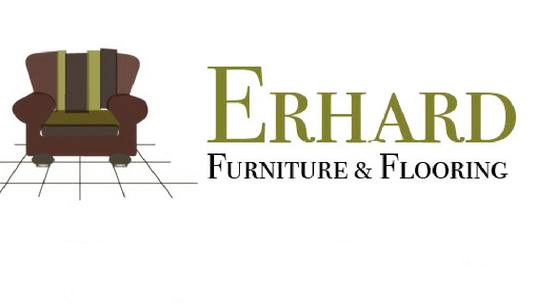 Sooner or later we all end up facing a deal that is just too good to turn down, and most people would agree that virtually everything is for sale "at the right price." Well, the right time, the right price, and the right buyer all turned up at the same moment for Cheryl & Sergei Polishchuk and Cheryl's parents, and after 45 years in business, Erhard Furniture and Flooring will launch their official "Going Out of Business" sale starting Thursday.
Ironically, their 45th Anniversary year will be their last in business, as Cheryl says they were approached by an eager buyer interested in the property at 6681 M-139 between St. Joseph and Berrien Springs and the family decided this was as good a time as any to call it a career.
So, beginning Thursday morning, there will be a 90-day liquidation sale, and that will be the end of a long running business in Michigan's Great Southwest.
For the last 45 years, originally started in 1973, Erhard Furniture has served the furniture buying public in southwest Michigan and northwest Indiana. A family owned and operated business, the Erhard team has always considered their customers to be a part of the family as well. They've always taken great pride in the fact that what they do helps to make a house a home.
Erhard's knowledgeable staff was always ready to showcase a wide variety of furniture and flooring options for anyone's home, with a large mattress gallery, and beautiful art, accessories and area rugs to complete any look.
They also prided themselves on affordability and that measure will get even more attention in the days ahead as Erhard launches a 3-Day Preferred Customer Exclusive Preview this Thursday and Friday from 10am until 7pm and Saturday from 10am until 6pm. Following that sneak preview, the sale is slated to run 90-days as they put on the line more than a million dollars in premium furniture and mattresses.
Cheryl says that "Absolutely everything in the store will be priced no less than 35-percent off up to as much as 70-percent off." Additionally, the shop is offering 12-months free financing with approved credit for those buying a minimum of $999 in merchandise with a minimum down payment.
Erhard has been a landmark retailer in Michigan's Great Southwest for decades, but...when a deal is just too good to turn down...you take it and move on to the next great thing. Stay tuned.