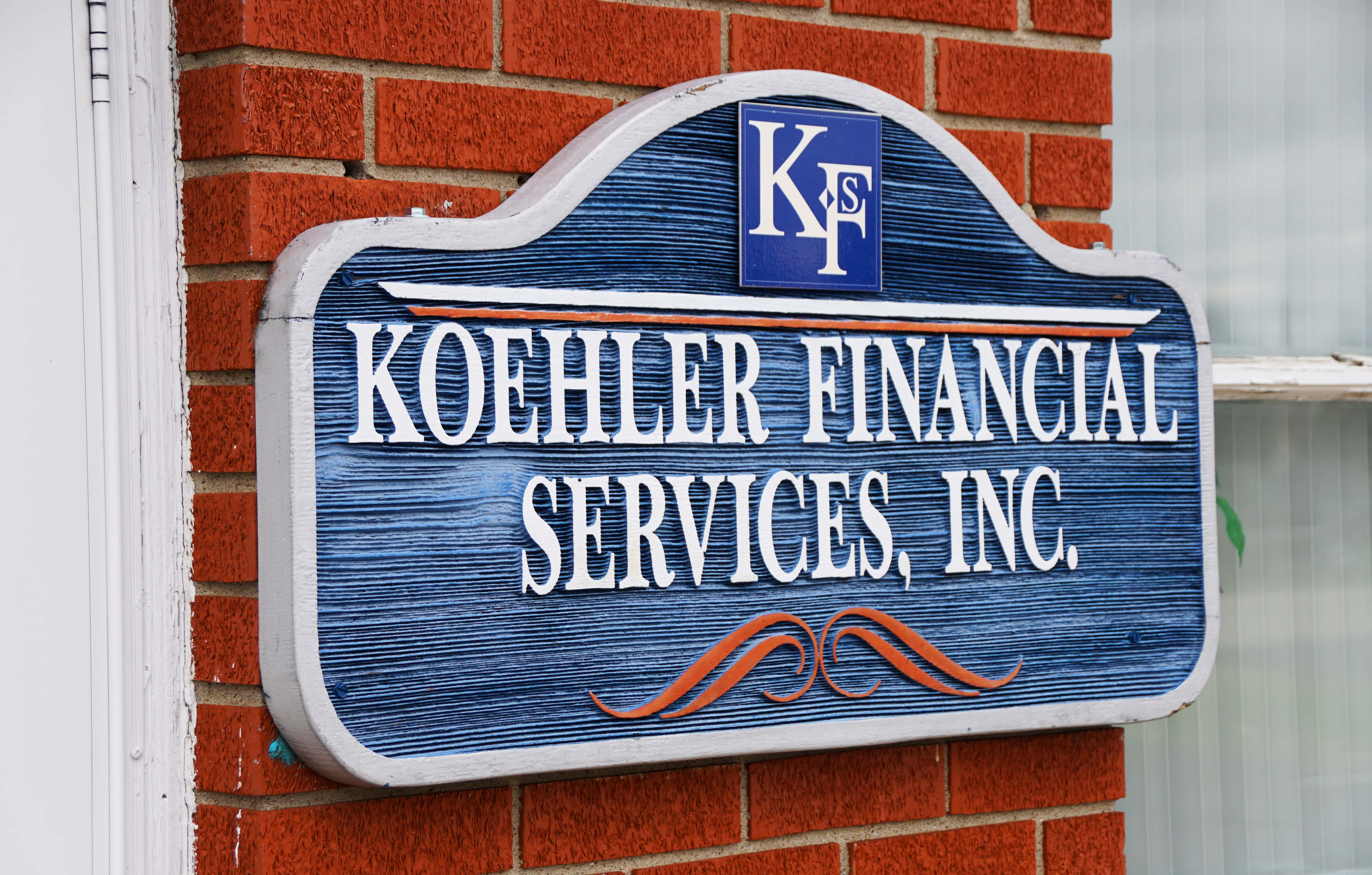 One of the most often overlooked keys to a profitable business is the issue of succession planning. In a day and age when the Baby Boomer generation is retiring in seemingly record numbers, having a plan in place for who will take the reins next is critical. Even moreso when tragedy strikes and others are thrust into the lead role.
Such was the case last summer for Erica Momany of Baroda. Erica had worked side-by-side with Randy Koehler, founder and owner of Koehler Financial Services, Inc. of Stevensville literally since she was a co-op student in high school 24 years ago.
Being in the financial services sector, the two understood fully the impact of a tragedy in the world of business, and fortunately planned accordingly. When Randy died last July 28th, even in her grief Erica was able to continue operations without missing a beat. You see, many years ago the two had drafted and signed off on a buy/sell agreement which would allow her to continue the Koehler legacy should anything ever happen to him.
In the wake of Randy's death, Erica proceeded with the purchase plan and she officially became the owner of Koehler Financial Services, Inc. at the end of last month, on March 28th, eight months after he had passed.
The business was established 33 years ago in 1986 as a Registered Investment Advisor, insurance agency and the parent company of Koehler Financial LLC, a Financial Industry Regulatory Authority, Inc. registered broker deal which was established in 1999.
Erica tells me, "I am grateful for the opportunity to work for Randy for more than 24 years and learn the business from him. It has been a seamless transition for my clients and I will continue both Koehler Financial Services Inc and Koehler Financial, LLC."
After Randy's death, Erica and Koehler Financial conducted a first-ever client appreciation open house last fall. She says all current clients were invited to enjoy drinks, hors d'oeuvres and get to know her family, with more than 75 of the firm's over 300 clients in attendance.
While Erica actually served as a co-op student in high school with the firm, she also graduated from Siena Heights University in 2000 with her Bachelor's degree. She then received her securities licenses and has been the second Principal of the firm since 2001 working side-by-side with Randy servicing their clients.
Koehler Financial Services offers retirement planning, wealth management, financial planning, life insurance, and notary services, and they are currently accepting new clients for which they provide free consultations.
Erica promises, "At Koehler Financial you are a name, not just a number, and you will receive personalized hometown service."
Erica Momany was born and raised in Berrien County and currently resides in Baroda, where she has been married for 20 years with 2 children that attend Hollywood Elementary School. She serves as Vice President of the Hollywood Elementary PTO, has been a Girl Scout leader for the past 4 years, is a former Berrien County Relay For Life Chair, and has interests that include fitness, camping, and being her kids #1 cheerleader at all their sporting events."
You can find Erica, the new Owner & President of Koehler Financial Services, Inc, at 5764 James Drive in Stevensville, and by phone at 269-429-0650.