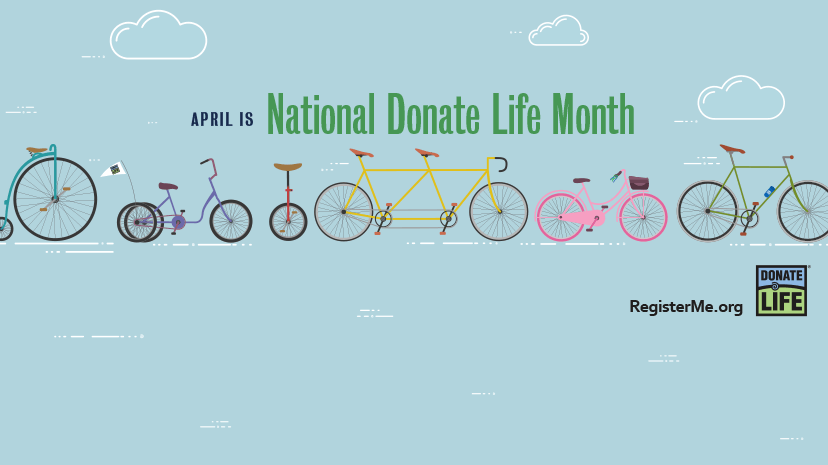 Did you know that somewhere in America another person goes onto the U.S. organ transplant wait list every 10 minutes? Pretty scary for those entering into that realm, but scary for all of us when you consider that while some 88 lives are saved every day by an organ transplant, 22 others die waiting for a transplant that never arrives.
The team at Spectrum Health Lakeland tells us that currently, 2,997 men, women, and children just in Michigan alone, and another 114,000 nationwide, are awaiting lifesaving organ transplants. It's a fact that each day, on average, 88 lives are saved by an organ transplant in the USA; but 22 people die daily waiting for a transplant that never comes.
The month of April is National Donate Life Month (NDLM), and Spectrum Health Lakeland is encouraging all community members to register as organ, eye, and tissue donors as they also celebrate those that have saved lives through the gift of donation.
Maureen Bishop, RN, is a Clinical Nurse Specialist at Spectrum Health Lakeland. She says, "Another person is added to the nation's organ transplant wait list every 10 minutes," and notes, "Through organ donation, one person can save up to eight lives while a single tissue donor can help up to 75 additional people in need." She concludes, "We encourage people of all ages and medical histories to become donors."
Last year, the generosity of Michigan's 338 organ donors resulted in 1,087 life-saving organ transplants. Another 1,381 donors provided the gift of tissue for thousands of patients in need. So far this year, the generosity of Michigan donors has led to 245 transplants and saved numerous lives.
To become an organ donor, visit any local Secretary of State office or click the link below:
http://www.spectrumhealthlakeland.org/donatelife
You can also show your support for organ donation by purchasing a "Donate Life" Michigan license plate. Proceeds from the purchase of that plate help support organ donation awareness.