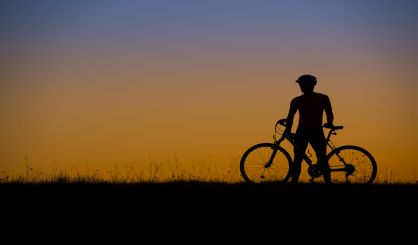 The Berrien County Road Department is planning to extend the Red Arrow Highway Linear Trail by another mile this summer. Berrien County Commissioner Jim Curran told colleagues Thursday a resolution is coming soon to authorize the construction.
"It's along Red Arrow Highway from Harbor Community Park to Sawyer Road," Curran said. "The total project is $674,500."
The Red Arrow Highway Linear Trail is right along the side of Red Arrow Highway. The plan is to eventually connect New Buffalo all the way to Bridgman. Of this newest project's cost, $433,000 of that comes from the federal government in the form of Congestion, Mitigation, and Air Quality funding. The county's cost will be about $240,000. The road department says there's another project planned for the fall to expand the trail even more, about doubling its length this year.