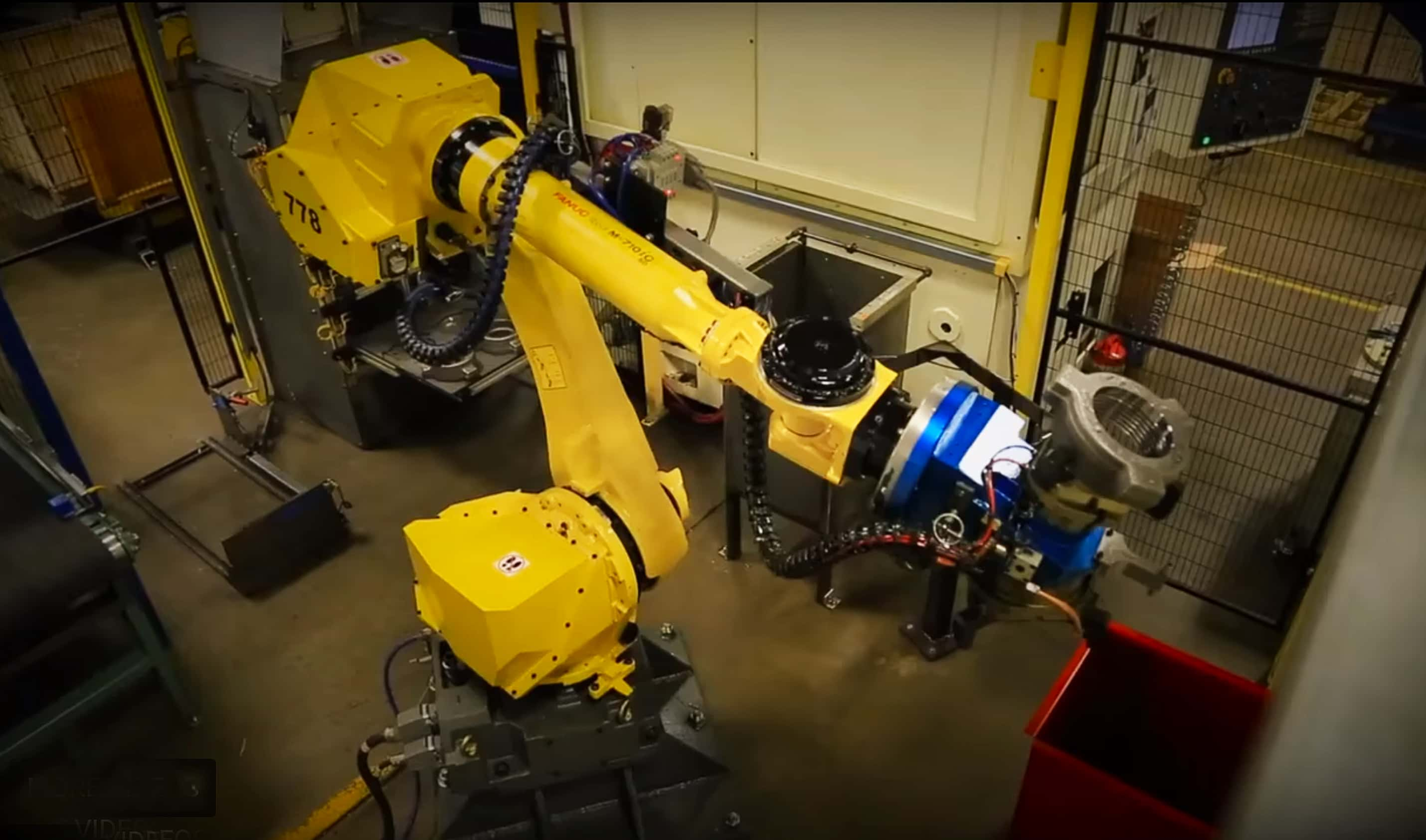 When The Wall Street Journal tells the world that your company "embodies the potential of American Manufacturing," you know you're doing a lot of things right, and that's what they wrote about Vickers Engineering right here in Berrien County one year ago today.
It was a front page story, March 27, 2017, addressing the growth of both jobs and robotics at Vickers already underway at that time, and it has only gotten better, much to the delight of both CEO Matt Tyler and his Vice President of Corporate Development, Corey Carolla. Both men are ecstatic over the rapid and sustainable growth they've witnessed over the last 18 months.
In that time frame, Vickers, located in the Harbor Country community of New Troy, has invested $6.4-million in equipment to meet the needs of new customers and increased demands from existing customers. Additionally, they've invested $2.2-million in infrastructure improvements including building improvements and increased power capacity to meet their increased demand. Investments also including a new ERP system and fiber optic lines into their facility.
The most visible investment, however, has been in the creation of new jobs. Since that piece appeared a year ago in The Wall Street Journal, Vickers Engineering has added more than 60 new employees to handle the increasing workload brought on by new manufacturing contracts for a broad array of customers.
While supplying component parts to the Automotive and Oil & Gas industries, Vickers has become a world class player in their respective field, and continues to add significant growth to the community of New Troy.
For the past decade, Toyota has been driving the majority of Vickers' automotive growth, recognizing the opportunity they have in working with a progressive, capable company here in the U.S. Recently, both Honda and Subaru have also added Vickers to their strategic supplier list.
Despite global competition, Vickers will now be producing critical transmission and chassis components right here in Michigan's Great Southwest for the Japanese-based companies. Vickers has also experienced a great deal of growth from GKN Driveline North America bringing that work to the Southwest Michigan marketplace.
Automotive work is no longer the lone driving force at Vickers, either. Whereas the company's Oil and Gas work had been a small blip on the radar, work in those fields has been increasing dramatically to the point that the manufacturer has had to purchase new equipment and ramp up the hiring new team members to keep up with the demand.
So what's the secret for Vickers? How have the gained the attention of global original equipment manufacturers (OEMs)? Their main driver has been a willingness to embrace state of the art automation practices within their New Troy facility. Automation has not only made Vickers Engineering more cost competitive, it has evolved into a culture of safety, performance, quality, and more within the walls of the company, allowing them to create new technology-related career positions that advance beyond the traditional "machine shop" floor.
CEO Matt Tyler says, "Our customers, both automotive and non-automotive, recognize Vickers is unique. We're a technology company, not just a manufacturer. But it's how we utilize our automation technology, combining it with world class engineering capabilities, that's what directly impacts our customers."
Tyler will be the first to tell you that things are changing rapidly. He tells us, "The industrial world is evolving incredibly fast. Sensor technology, robotics, even the likes of Augmented Reality. It's real and it's here. Vickers has developed a reputation for being an early adapter of smart technology, and that mindset is the reason we're being exposed to bigger and better opportunities every year."
Vice President Corey Carolla is a hardcore advocate for Southwest Michigan. He says, "We're fortunate to be in Southwest Michigan. It's an old adage, but our people are the business. Creative ideas only get you so far, you still need great people to execute the plan. We have that in this area."
Carolla, who argues that the currency of today's economic development and business growth is talent, contends, "The technical expertise, and manufacturing knowledge in the SW Michigan market is strong, and getting better." He adds, "We want to help build on that, and make this a destination for 21st century manufacturing opportunities. Not just for Vickers, but for other companies in the area as well."
Lastly, Carolla beams with pride when he says, "We want to be the preferred employer in our region and have our team be proud to tell their friends and family they a part of the Vickers TEAM!!" Based on the company's current trajectory, there's little doubt that there are quite a few proud workers behind the factory walls in tiny little New Troy, at a company that is increasingly a giant in the world of Southwest Michigan manufacturing.