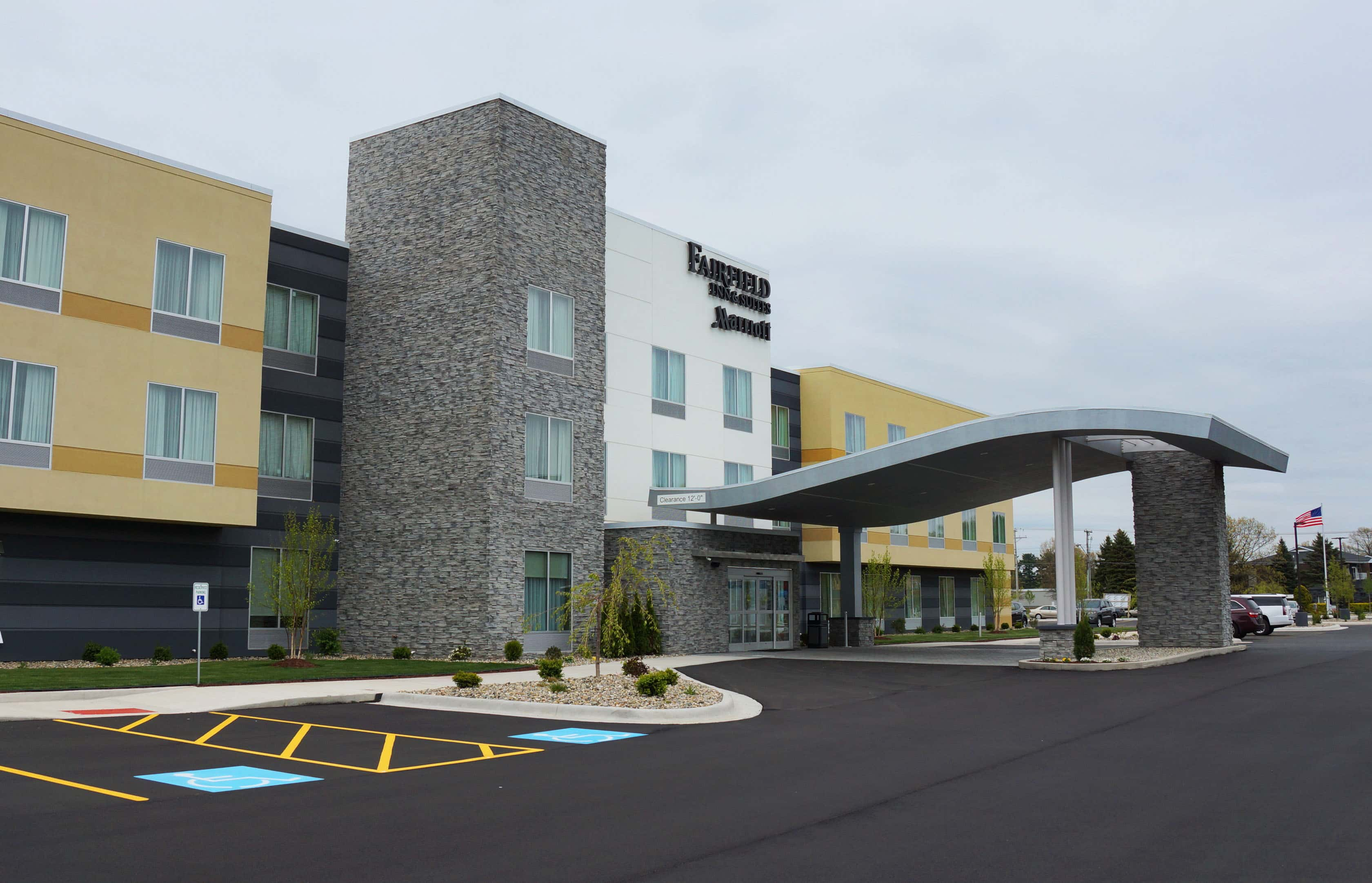 After suffering through four additional months of construction delays due to reconfiguration demands driven by a neighboring subdivision, the 58,000 square foot, 87-room Fairfield Inn & Suites of Stevensville has finally opened their doors to traveling guests in Michigan's Great Southwest.
Hotel owner Mike Patel says that what should have been a standard 11-month build out turned into a 15-month marathon sparked by demands to scale back the original four-story site plan to a three-story structure and other issues regarding the specific zoning description for the facility.
Nevertheless, the end result is a first-class lodging property complete with all of the amenities that road warriors like in their hotel stays. The 87-room hotel quietly opened for business on April 26th and has already had at least one night when the entire facility was filled to capacity, and several business meetings have already been slated in the conference facility capable of holding up to 75 participants.
The spacious and airy lobby features a small "Corner Market" sundries shop, a full-scale breakfast center where guests of the hotel enjoy free breakfast meals every day, an airy business center, and broad hallways leading to a sizable, well-equipped Fitness Center, Guest Laundry, Indoor Swimming Pool and a spacious patio off the breakfast center.
The upswept portico entrance allows for easy check-in regardless of the weather, and guests can select from four room styles including King Suites, Double Queen Suites, Standard King Rooms and Standard Double Queen Rooms.
All rooms are very sharply appointed with contemporary furniture, art and styling. Each room features a small microwave, in-room refrigerator and coffee maker as well as large, computer-capable, flat screen TV monitors which can access the guest's individual Netflix, Hulu, YouTube or other accounts on screen along with HD TV channels from the region. Each room also features free high-speed Internet access. All rooms feature bathroom mirrors with LED lighted frames and the suites feature high-quality sliding glass shower enclosures.
There are 120 parking slots on site to allow for those attending meetings in the house and reservations can be made online at any time for stays now or well into the future.
The colorful hotel is bordered on one side by the Tyler Honda dealership and Splash and Dash Car Wash facility on the other. You can find the new hotel at 4408 Red Arrow Highway in Stevensville and by phone at 269-429-1111.
This new facility joins the Fairfield Inn & Suites properties on Arnt Boulevard in Watervliet and on Holiday Drive in New Buffalo in the Marriott family of inns of Southwest Michigan.