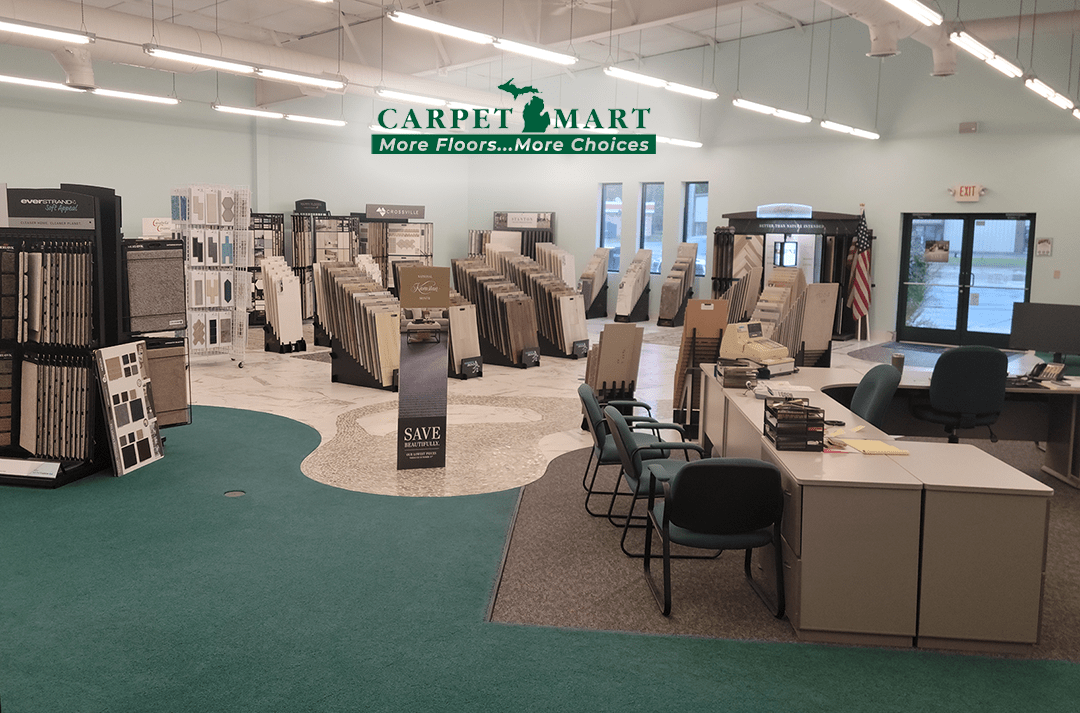 ---

---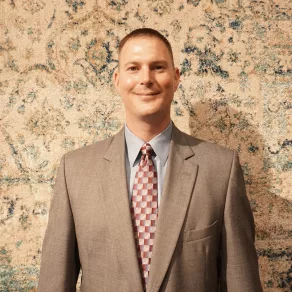 Thomas Kolaskey wants to send one clear message to Southwest Michigan homeowners: "We at Carpet Mart are obsessed with customer satisfaction!"
Kolaskey is the General Manager of Carpet Mart, 2500 M-139, Benton Harbor — a business that's been in the Kolaskey family for more than 35 years.
Thomas says "Delivering on the total customer experience has made us who we are.  It seems that everywhere you turn, in every industry, customer service has gone away.  But at Carpet Mart, we challenge anyone who has not shopped us to check us out!  Try us and let us 'wow' you with the service we provide to every customer every day."
Customer Service in the carpet and floor covering business means professional expertise, premium quality brands, an exceptional in-stock selection, great value with competitive prices and expert installation services.  At every step on that customer journey, Kolaskey is proud of the standard Carpet Mart has established and he looks forward to proving it to all of Southwestern Michigan every day.
When you walk into the inviting showroom at Carpet Mart, you will see a well-organized, carefully laid out display area, offering the finest brands of carpet, hardwood, laminate, luxury vinyl and tile flooring.  Far more than just carpeting!  You'll be promptly greeted by a trained flooring professional who will guide you in your search for the perfect flooring solution for your home or business.

As you explore flooring options at Carpet Mart, you'll be surrounded by the best brand names in the carpet and flooring industry, such as, Karastan, Godfrey Hirst, Stanton, Mirage, Vintage and Crossville.
In several instances, Carpet Mart is the exclusive dealer for Berrien County or the SW Michigan region for these high-quality brands.  Customers from Illinois and Indiana frequently choose Carpet Mart as their supplier-of-choice because of the level of service they receive versus purchasing from other sources.
Kolaskey tells us that's precisely his goal:  To have customers refer others to Carpet Mart, even without being incentivized in some way to do so.  "They feel they want to because of the exceptional experience they've had.  They are proud of their purchase and want to show it to friends and family.  And then we want to repeat the cycle!"
Part of that process is what Kolaskey calls 'white glove service' from beginning to end.  While some customers choose self-installation, most look to Carpet Mart to handle the job.  This includes coordinating installation with one of several highly experienced installers in the area and putting it all together in one total project quote.  No hassle.  No details for the customer to worry about.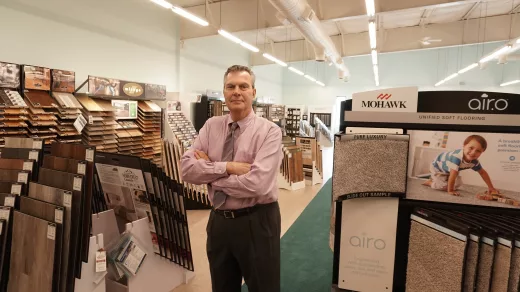 Occasionally, Thomas Kolaskey looks for another opinion or some guidance from the man who started it all 35+ years ago.  John Kolaskey is President of Carpet Mart and still can be found serving customers on the showroom floor.  John has been in the flooring business 53 years.  He was a regional sales representative back in the 80s when he decided to buy into Carpet Mart.  It was 'carpet and rugs only' then and located down the street on M-139.  By 1989, John had moved the business to a building across the highway from the current location.  Then in 2005, he expanded into hardwood, laminate, vinyl and tile and occupied the huge new 13,000 square foot facility at 2500 M-139.
John says "It's been a journey!" as he moved Carpet Mart from being a price-focused carpet outlet to a high-quality, full-service destination for all types of flooring.  He says he never looked back.
"Our product lines and brands are here by choice, not by chance:  the best brands for our customer's needs; companies that make great products with extremely high standards for quality.  In 1987 it was all about price, today we focus on quality.
Thomas Kolaskey has carefully maintained some of that 'old way of doing business' in the Carpet Mart formula.  He emphasizes 'selection' with a huge In-Stock Warehouse onsite, allowing him to offer 40-70 percent savings compared to regular retail prices for special orders.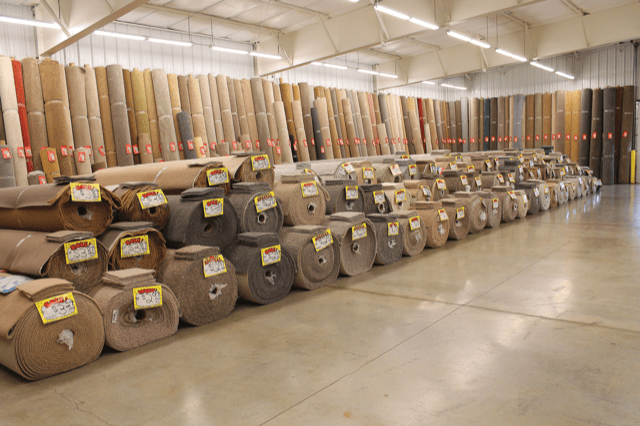 And he has added a personal touch to the shopping atmosphere at Carpet Mart.  When you enter the showroom, you'll hear a playlist that emphasizes Frank Sinatra and the big band era. Kolaskey says it symbolizes Carpet Mart's 'old school way of doing business.' "Your word meant something in those days, and it still does at Carpet Mart," says Thomas.  "We want to take you back to the good old days of doing business with people you can trust."
Inspiration Gallery
Contact Carpet Mart
"*" indicates required fields
By Gayle Olson, MOTM Contributor
---

---