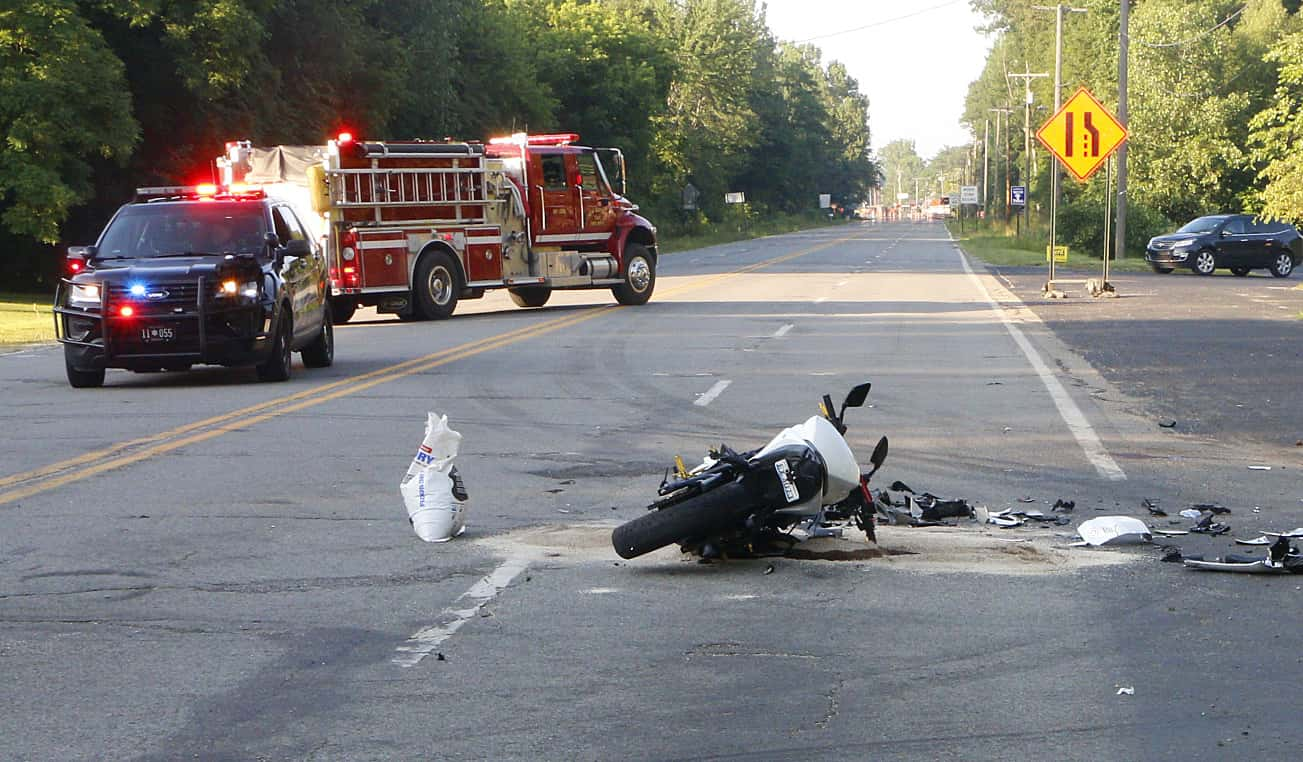 A simple plan to pick up a 4th of July take out order for dinner Saturday night led to tragedy and the death of an Illinois motorcyclist in front of Timothy's Restaurant at Union Pier.
Berrien County Detective Sgt Thad Chartrand reports that his department was called out on the 4th of July at around 6:45pm following reports of a serious crash just off the intersection of Red Arrow Highway and Community Hall Road in Harbor Country.
Upon arrival at the scene, Sheriff's Deputies found an unresponsive woman down on the roadway, with two doctors who happened to be passing by at the time of the crash administering CPR. The woman who had been operating a motorcycle, and later identified as 23-year old Stacy Johnson from Illinois, was taken to Franciscan Hospital in Michigan City where she was pronounced dead by doctors in the emergency room.
Investigators determined that a car headed southbound, driven by Joyce Collins of Three Oaks, was slowing down to pull into Timothy's Restaurant. She was headed to the restaurant to pick up for take out, and was pulling into the "pick-up" zone.  As she was making her left turn into the parking lot she pulled directly into the path of the northbound motorcycle driven by Johnson, who was riding alone. Authorities say she was not wearing a helmet. Collins did not suffer any injury in the crash.
New Buffalo Township Sheriff's Deputies were assisted by the Berrien County Sheriffs Traffic Crash reconstruction unit, and the crash is still under investigation. It is unknown at this time if drugs or alcohol were a factor in the crash.
Berrien County Sheriff New Buffalo Township Deputies were assisted on the scene by the New Buffalo City Police Department, Medic 1 Ambulance, New Buffalo Township Fire Department, and the Berrien County Sheriffs Dept Traffic Crash reconstruction unit.
The photo accompanying this story on Moody on the Market is courtesy of the Berrien County Sheriff's Department.