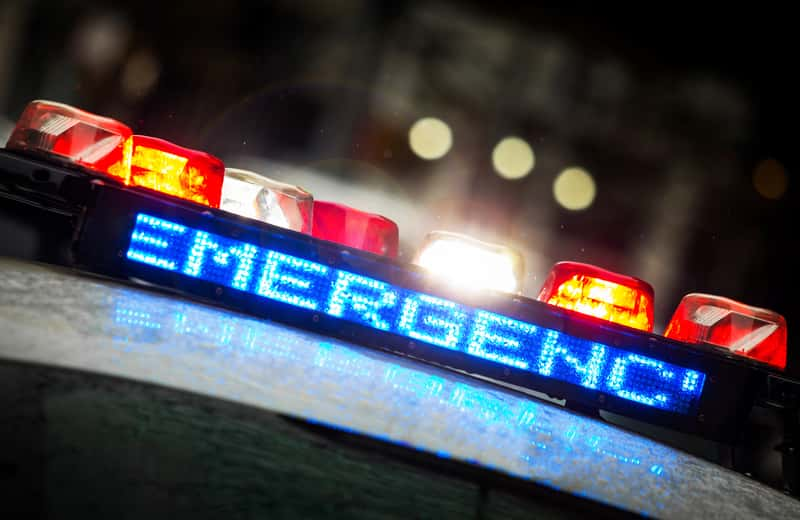 Tragedy struck at the Red Arrow Dairy Farm in Hartford early today when a freak accident there ended up killing a Middleville, Michigan man. The man had been performing routine tests for a sub-contractor from Grand Rapids when he was suddenly buried under a mass of corn silage at the dairy in the pre-dawn hours.
Van Buren County Sheriff Dan Abbott says Deputies and rescue personnel were dispatched to Red Arrow Dairy Farm in the 66,000 Block of CR 362 in Hartford regarding the accident there.
The 35-year old victim was found unresponsive after another worker from the dairy found that a 30-foot high section of corn silage -- fermented high-moisture food used as cattle feed -- had broken away from the stacks and buried him. The man, a sub-contractor conducting silage testing procedures, was unconcious when he was taken by Pride Ambulance paramedics to Watervliet Hospital where he was pronounced dead. Red Arrow Dairy employees had used emergency life saving procedures in an attempt to revive him, as did first responders, but it was to no avail.
The incident, called in shortly after 6:30 this morning, remains under investigation and officials from the Michigan Occupational Safety and Health Administration (MIOSHA) department were contacted and are currently investigating the accident as well.
Van Buren County Sheriff['s Deputy, Sgt. Tony Evans is heading up the investigation. He was assisted on the scene by the Hartford Police Department, the Pokagon Tribal Police, Pride Ambulance Service and crews from the Hartford Fire Department.
Sheriff Abbot says additionally that anyone with information can contact the Van Buren County Sheriff's Office at (269) 657-3101, Crime Stoppers 1-800-342-7867, Silent Observer (269) 343-2100 or your local Police Department.