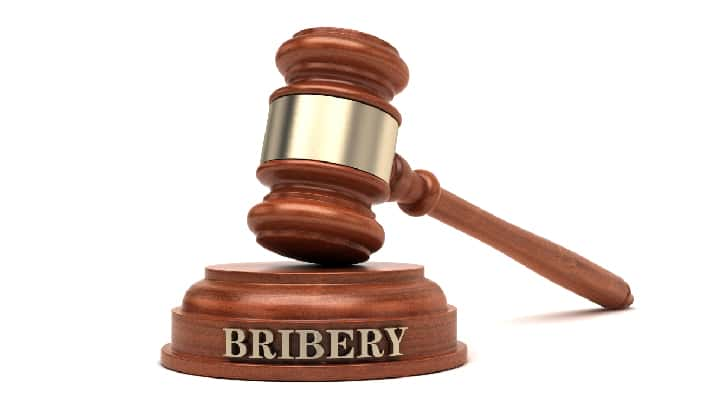 Michigan's prevailing wage law battle last year was a little more dirty than we might have thought.
A Federal Grand Jury has charged a member of the Michigan State House of Representatives on multiple counts for his attempt to "sell" his votes on the prevailing wage law in the Michigan Legislature last summer.
United States Attorney Andrew Birge announced today that a federal grand jury charged Larry Inman, of Grand Traverse County, with three crimes: attempted extortion, bribery and lying to an agent of the FBI. Inman is the elected legislator in the Michigan House of Representatives representing the 104th District in the State of Michigan.
Specifically, Inman is accused of soliciting money via text messages he sent last summer between June 3-5, 2018, to a labor union, the Michigan Regional Council of Carpenters and Millwrights (MRCCM), in exchange for voting "no" on the 2018 legislative initiative petition to repeal Michigan's prevailing wage law. The MRCCM did not respond as Inman allegedly requested. Inman ultimately voted "yes" on June 6, 2018, to repeal the law, and the Michigan House repealed the law by a vote of 56 to 53. The indictment includes the text messages allegedly from Inman to union representatives in the days before the vote, one of which Inman concludes by stating "we never had this discussion."
The grand jury alleges that Inman committed the crime of attempted extortion by using his authority as an elected representative, namely his authority to vote on the petition to repeal the prevailing wage law, to seek to obtain money from the MRCCM with the union's consent. If convicted of this offense, Inman faces up to twenty years in prison.
The grand jury also alleges Inman solicited a bribe by corruptly soliciting a political campaign contribution of money in exchange for something worth $5,000 or more, namely his vote on the petition to repeal the prevailing wage law. If convicted of this offense, Inman faces up to ten years in prison.
The grand jury further alleges that, when an FBI agent later asked Inman about his solicitation, Inman knowingly made a false statement to the agent denying he had any such communications. If he is convicted of that offense, Inman faces up to five years in prison.
The Lansing office of the FBI is investigating the case. The names of those not accused of a crime, such as witnesses, are redacted from the indictment, and the public is reminded that an indictment contains only charges and is not evidence of guilt. A defendant is presumed innocent and is entitled to a fair trial at which the government has the burden of proving guilt beyond a reasonable doubt. A date for Inman's arraignment has not yet been scheduled.