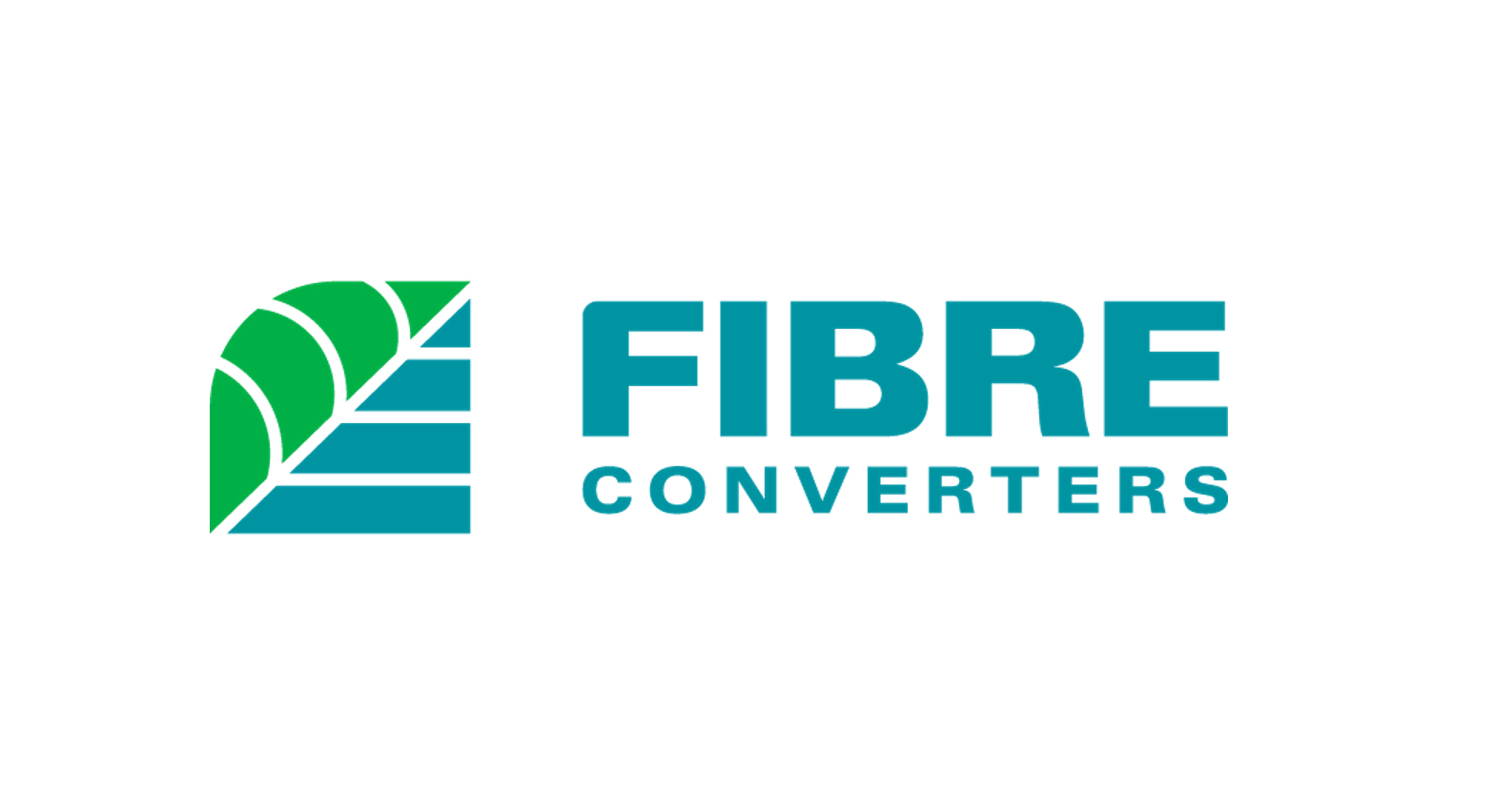 There's a team of dedicated workers in Michigan's Great Southwest who crank out materials every day that we come into contact with, yet likely have no idea that we have done so. They are the men and women of Fibre Converters of Constantine where they extrude, laminate and die cut a wide range of recycled paper, virgin paper and paperboard grades for application as foundation material for the interior trim of our cars and trucks, back panels of our ready-to-assemble furniture and other things that are routine in our life, but largely hidden directly from our view. The team at Fibre Converters has been described as "honest, hard-working, humble, and experts at their trade." Read on to learn of their SuperSpeed and Elasticity & Shape-Shifting that make their stars within their industry. You'd be hard-pressed to find a more definingly bold statement qualifying as a Best Place to Work than the fact that "during the turmoil in 2020, Fibre Converters promised they would not lay off any employees during the downturn, even without the business support to keep them employed and engaged — and they kept that promise." Learn more on the story of another among the 20 Best Places to Work in Southwest Michigan for 2021.
What is the name of the business you are nominating?
Fibre Converters
Who are the owner(s) and/or principals in this company?
David Posey
Business Contact Information
Fibre Converters
One Industrial Drive P.O. Box 130, Constantine, MI 49042
How many people work at the company you are nominating?
80-120
Tell us the story behind the nominated company. What does it do, and what sets them apart from other companies in the region?
Fibre Converters extrudes, laminates, and die cuts from a wide range of recycled paper, virgin paper, and paperboard grades to meet the specifications of their customers. Primary applications include foundation material for automotive interior trim, ready-to-assemble furniture back panels, poly-coated board for packaging, slip sheets and tier sheets for material handling, and exterior sheathing for housing.
What separates Fibre Converters from other companies is their relentless focus on continuous improvement throughout the organization. Their philosophy is to provide high-quality products and services with a "can-do" mindset and core values that they're committed to honoring, including: quality, industry leadership, continuous improvement in processes, employee involvement, customer satisfaction, developing long-term relationships and community involvement.
In your own words, why do you think this company deserves to be declared to be one of the 20 Best Places to Work in Michigan's Great Southwest?
The people in this company are honest, hardworking, humble, and experts at their trade. This is partly a result of the senior management team. They truly follow through on promoting their philosophies and values and they maintain a solid work environment for their employees.
What makes workers proud to say they work there, and keeps them a part of the team?
The local/family-owned management. Employees feel like they are part of the team, they have flexible shifts, they hire from within, there are a variety of jobs with lots to do and they have good hours with good pay.
Let's pretend you're writing a review for Yelp! or Trip Advisor. Give us your best recommendation for the nominated company that would make the rest of us wish we worked there, too.
The Fibre Converters team—from new hires to senior management—has a high caliber of integrity and honesty and a genuine drive to make every day a productive, healthy and efficient experience for the company and its customers. With solid roots beginning in 1949 by the Stuck family in Three Rivers, the company grew into the strong company they are today located in Constantine. Fibre Converters demonstrates its integrity with its commitment to finding solutions for clients, producing quality products on time, and dealing honestly and fairly with its employees and the community.
What three key words best describe why this company is a Best Places to Work caliber company?
Intentional Leaders 2. Proactive Thinkers 3. Honest
As a Best Places to Work company "Super Hero," what are the two most magical "Super Powers" this company seems to have on a day-to-day basis? (i.e., Ability to read minds, fly, invisibility, etc) And why?
Super Power One: SuperSpeed: Dashing from one task to the next, always with a plan and always with courtesy, the Fiber Converters dock crew are literally 'known' for their loading/unloading process as being insanely fast, efficient and always done well. Even The Flash and his Star Labs heroes would be proud.
Super Power Two: Elasticity/Shape-shifting: Able to quickly adapt and find solutions to problems and new customer opportunities, the Fibre Converters team is the Reed Richards, aka, the "Mister Fantastic" of the laminated paperboard industry.
Tell us about the leadership of the nominated company and what they do in order to:
A] Keep spirits and motivation high? Regular employee appreciation events (food trucks, movie nights, lunch with the president)
B] Keep innovation and fresh ideas advancing? The dedicated new product development team and solutions engineering mindset
C] Keep communications open? Regular YouTube videos from the president, quarterly employee meetings, trained supervisory staff to facilitate supplying teams with the resources they need.
Explain a specific "wow!" moment in this company's history that is virtually "Hall of Fame" or "Best Practices" worthy, as an example to other companies in the region.
During the turmoil in 2020, they promised that they would not lay off any employees during the downturn, even without the business support to keep them employed and engaged. They kept that promise.
Best Places to Work have a reputation for not only working hard, but also for playing hard.
A] How does the nominated company honor or reward success? Profit participation as the business goes so goes the reward. Annual service awards. Leadership training and recognition.
B] How does the nominated company socialize as a team? Outings (company picnics, rented out theaters for new movies, 5K runs)
C] How does the nominated company get involved in community events? They volunteer with and financially support local clubs, humanitarian service providers, youth programs, governmental agencies, schools and Christian organizations like the Constantine Little League, Hope United 5K Fundraiser, Fibre Converters Bowling team, Three Rivers Area Foundation, Carnegie Center for the Arts, Commission on Aging new facility sponsor, Three Rivers Athletic Field Sponsor and as a WMU Athletic Sponsor.
D] How does the nominated company celebrate life? Fibre Converters will send any of their employee's children to the Bair Lake Bible Camp and is a great example of how they are involved in the community and creating opportunities for their employees to get the most out of their Southwest Michigan community's many offerings.
Write a brief, but compelling, recruitment ad telling people about why they should come and work there, too.
Fibre Converters has been a locally owned employer for over 70 years offering rewarding career paths producing goods primarily for the automotive, housing and packaging industries. Our clean and modern manufacturing facility offers all levels of employment from first-time jobs to highly experienced operators. We offer a very competitive wage and benefits package with fixed shifts supporting personal work/life balance.  Join our team and become part of our company's history!
– Competitive wage range  + shift premium for 2nd/3rd
– Fixed Shifts 10 hours / 8 hours / multiple shifts
– Health, Dental, Vision, Life, Disability Insurance
– Quarterly Profit Distributions
What one thing is special about your nominated company that most people in the community have no idea actually happens there, but should be shouted from the rooftops because it's that cool?
They give hundreds of thousands of dollars every year to charity and community-building events, but do not publicize.
Give us three employee perks or benefits that you think make the company you have nominated worthy of a Best Places to Work trophy?
Financial wellness training through Smart Dollar – Dave Ramsey
Employee Assistance Plan and Community Resource Network
Tuition and fitness program reimbursement
If this is your company and you win, write the best headline ever for your company newsletter describing your successful selection to the list, and be as specific as you can about how you would celebrate the win if money were no object.
Fibre Converters Celebrates Award for Best Places to Work with an All-Expense Paid Team Vacation!
Tell us anything else you want about this company that you suddenly realize we haven't asked you about, but you're sure will be the thing that puts you squarely into the winner's circle! (Wait a minute! Can you put a square in a circle?)
Respondent skipped this question